Marcelo Bielsa: The Saviour of Leeds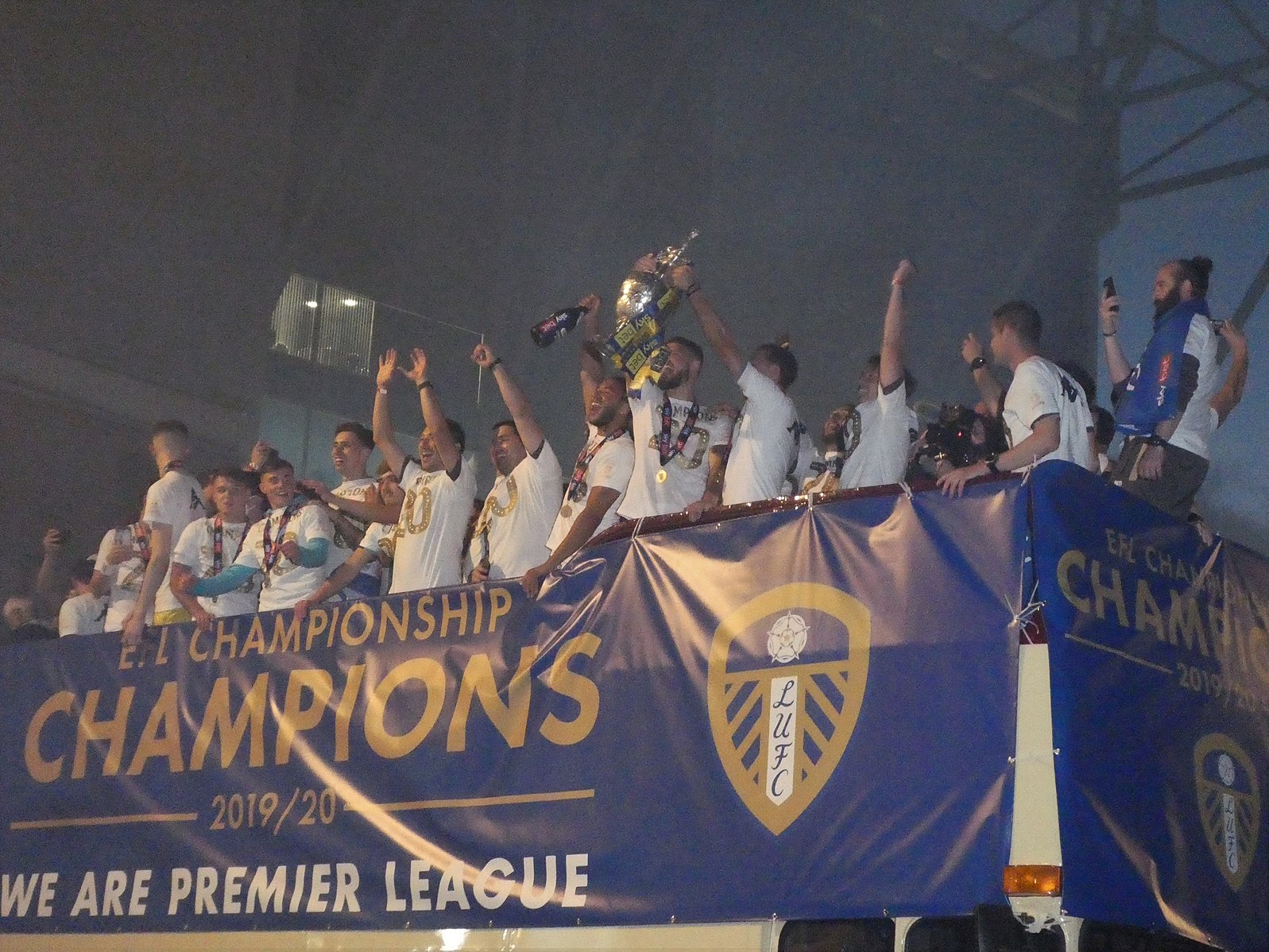 How Marcelo Bielsa transformed Leeds
Marcelo Bielsa: The Saviour of Leeds
Marcelo Bielsa has spared little time in making himself known to the Premier League. He burst onto the scene at Leeds – despite a first season book-ended by dismay, Bielsa would be the man to end their seemingly perpetual stay in the lower tiers of English Football.
His brand of intense, high pressing tactics took Elland Road by storm. His first two games this season have both been 4-3 blockbusters. The effort Leeds put in against a Liverpool team that dominated the Premier League last season wasn't just monumental, it was genuinely startling. How could a club confined to Championship purgatory have become such a refined prospect?
Liverpool 4-3 Leeds
Leeds 4-3 Fulham

Leeds United are box office 🍿 pic.twitter.com/5nMpnoOiqT

— ESPN FC (@ESPNFC) September 19, 2020
Bielsa has instilled a ruthless, incisive mentality into his players. His brutal training regimes and cerebral strategic planning has created a culture of frightening efficiency at Leeds. Gone are the days of just not being quite good enough – Bielsa is not a man who deals in chance. His drill sergeant approach allows for nothing but certainty.
Example? He once compiled an eight-page dossier on an unidentified third-choice goalkeeper who had never featured for his club. Just in case.
El Loco's obsession with perfection is reflected in his management style. His relentless pressing is the new trend in football and many have credited him with its popularisation. It's implemented by two of the game's most coveted coaches, Mauricio Pochettino and Diego Simeone, who also happen to be two of his former players. Even when he was away from top-flight football during his career, his influence has been ever-present.
Before Bielsa
For years, Leeds have been a team people believed were too big for the Championship. However, football is a meritocracy. To get to the Premier League, you must be good enough. Leeds were not.
They did not bounce back from their fall from grace. They finished 14th in their first season after a miserable campaign. Next season they made the playoff final, only to be dismantled by a far superior Watford side.
Their fortunes would not improve. Leeds' financial woes led to relegation to League One. Failure to make an instant return following defeat at the hands of Doncaster Rovers in the playoff final left Elland Road shrouded in a dark fog of despair.
13 years ago this week Leeds United kicked off their League One campaign with -15 points. It was a season we will never forget.

➡️ https://t.co/RlyspXP6S3#LUFC pic.twitter.com/ldzFcdXS8k

— Right In The Gary Kellys (@RITGK) August 5, 2020
Managers like Steve Evans, Paul Heckingbottom and the infamous Dave Hockaday led the former First Division champions to nothing but disappointment. The days of Don Revie were nothing but a memory that lingered in the minds of Leeds fans.
Then along came Bielsa. He ripped up the script and performed the job many thought impossible. He dragged Leeds from their slumber back into the Premier League for the first time 16 years. Finally, they were good enough again. But how did he do it?
The Method Behind the Madness
Bielsa's training sessions involve rigourous tactical drills to ensure his players' understanding of them is astute and that their fitness levels are high. Peak fitness is paramount in a Bielsa team. Without it, his players will not be able to press as hard as they must for the system to function.
He prefers to start players who are accustomed to his style, hence why marquee summer singing Rodrigo has been benched in favour of Patrick Bamford. Both Bielsa and Bamford have been vindicated in this decision, as the latter scored two goals in Leeds' first two games. Considering he'd only found the net once in his previous 27 premier league games, this is quite the improvement.
Patrick Bamford: "We're very demanding. [Bielsa's] kind of instilled that into us. We nit-pick everything and go into fine detail and everyone's willing to learn. He's shown us all that we can become better players, so we're keen to learn and he's the perfect guy to learn from." pic.twitter.com/ZKRGJJQ288

— LUFCDATA (@LUFCDATA) September 20, 2020
His preferred formation at Leeds can be simplified into a 4-3-3 shape, though its fluidity means the shape is constantly changing. In effect, it becomes a 3-1-3-3. It's bizarre, but offers opportunities for Leeds to turn defence into attack very quickly. Like Bielsa, it's unconventional, but efficient.
The lynchpin of the side is undoubtedly Kalvin Phillips. His passing, positional awareness and energy are key to the deep playmaker role he plays. When Leeds are off the ball, he provides sublime cover to the two centre backs. In possession, he always makes himself available for a pass and provides a fantastic base from which Leeds can build an attack. He has truly thrived under Bielsa.
Another common trend in football that Bielsa likes to employ is the attacking roles his full backs play. They will often push up very high and remain high up the pitch. Jurgen Klopp's Liverpool side perform a very similar role. Of course, this requires a ridiculously high work rate and level of stamina, but it is simply what being in a Bielsa team demands.
Marcelo Bielsa tactics: Finding the free player during building up. For more analysis and drills about Marcelo Bielsa click on our youtube video https://t.co/gTMs6I4GEd@_1bra_ @yaminattar @coach_mf @OsQ8uni @Ahmadhanfoosh @coachtonymee @fmodhish @omeiocampo @SHoebrechts pic.twitter.com/hPlje3ZLlL

— Athanasios Terzis (@TerzisAthanasio) September 23, 2020
What Does the Future Hold?
Bielsa has a habit of turning average players into good players and good players into great players. He is continuing this trend at Leeds – look at how Bamford, Phillips and Luke Ayling have progressed under his management.
Moreover, it has been proven that he is able to attract high-quality players from Europe. The signings of Rodrigo and Robin Koch have proven this. Koch has yet to flourish, but his ability on the ball is remarkable for a centre half. Rodrigo simply needs time to adapt to the system. When he does, he will be lethal.
Leeds should just be aiming to stay in the Premier League this season. They will likely achieve this, but don't be surprised to see them finish higher than expected. They are prone to a late-season burnout due to the immense amounts of effort Bielsa's system requires. However, if they continue as they currently are doing, Leeds may spring a few surprises this season.
The high pressing, high tempo style Leeds are currently playing will ensure one thing – entertainment. It has been some time since Leeds looked this promising.
We hope you enjoyed this article 'Marcelo Bielsa: The Saviour of Leeds'. Where do you think Leeds will finish in the Premier League this season? Let us know!
Read more on football here: