Champions League Prediction And Analysis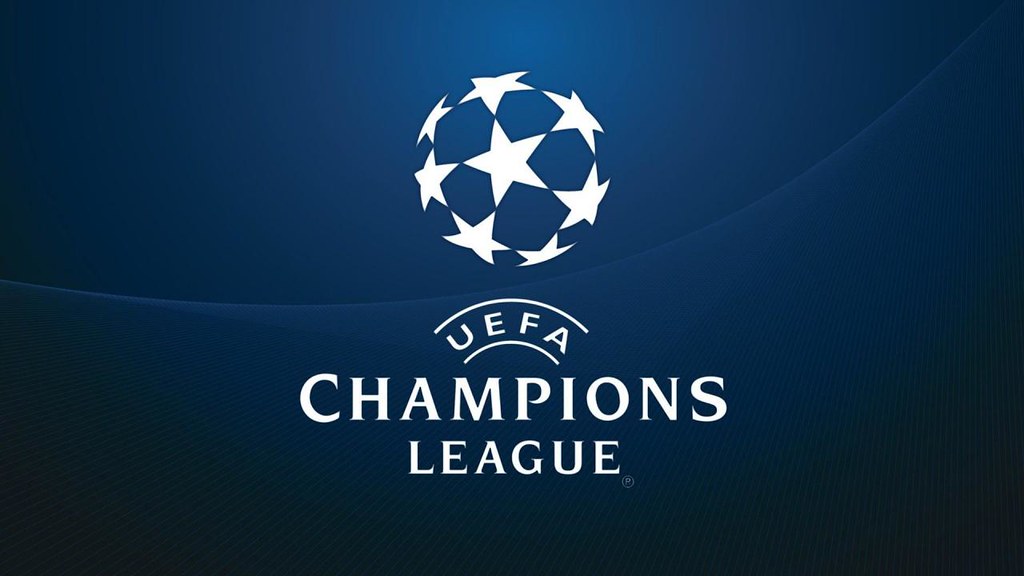 Champions League Final Draw
The 2019-20 Champions League quarter-final, semi-final and final took place on 10th of July in Switzerland. Some clubs and their fans won't be happy with the results of the draw, but all football fans are. August will be an action packed month for football fans. A possibility of seeing Ronaldo against Real Madrid, another semi-final between Barcelona and Chelsea or Messi going against Manuel Neuer one more time. Nothing can be said with who win the tie but one thing is guaranteed, UCL nights are back. Let us go through the draws and see which team has a chance to lift the title.
Round Of 16
There are still 4 matches left to be played in round of 16. With the 1st leg played before lockdown, teams to go through next round can be predicted. Barcelona vs Napoli with an away goal Barcelona will play the 2nd leg at Camp Nou. A 1-1 draw would be favorable for Barcelona, playing at home with an away goal advantage The Blaugrana can have an easy run against Napoli and qualify for the quarter-final.
The UEFA Champions League draw is complete! 🙌

Who will lift the trophy next month? 🏆🤔#UCLdraw pic.twitter.com/h7hYwKWw2K

— UEFA Champions League (@ChampionsLeague) July 10, 2020
Bayern Munich and Chelsea tie is more than decided. Winning the 1st leg 3 goals to zero at Stamford Bridge, Bayern do not have much to worry about. Considering the recent performances of both teams, Bayern Munich are clearly the better side. This would mean we could possibly see Barcelona and Bayern Munich go against each other in quarter-final.
Juventus and Lyon will play their 2nd leg in Turin. Lyon won the 1st leg 1-0, Lyon looked good in that match. Juventus have not been their best since the return. On the other hand Lyon have not played a competitive match since March. Even though Juventus are not playing well, they are warmed up for Champions League. Lyon can pull out a shocker and win the tie but Juventus are the team most likely to go through.
What country will the champions hail from?
Real Madrid and Manchester City, one the best matches of round of 16. City are team to be reckoned with, before and after lockdown. We saw Pep Guardiola's side win at the Bernabeu 2-1. Sergio Ramos received a red card towards the end and will miss the 2nd leg. Considering how well he is playing since the restart, he will be a major miss for Zidane's side. Both the teams are playing well, but no-one expects Manchester City to blow off a 2 away goal advantage. That will make Juventus and Manchester City, the last quarter-final.
'If we think about the next steps, the king of the competition Real Madrid, will put us out. (Playing at home is) not a lot of advantage, it is what it is. A knockout game you have two games: one home and one away.' said Guardiola on the Champions League draw.
Champions League Quarter-finals
This is the stage where things start getting interesting. New rules are made by UEFA. All the quarter-final, semi-final will now take place as single-leg ties. Matches will be played in Lisbon and not the home grounds of the teams. These single-leg ties could bring with them a lot of surprise.
The first quarter-final match is between PSG and Atalanta. Looking at the draw, many would predict an easy win for PSG but Atalanta are a team that can cause surprises. Winning 8-4 on aggregate against Valencia in round of 16, everyone knows how good this team is. After the restart, Atalanta have won 6 and drew one, against Juventus. PSG, same like Lyon have not played a competitive match. With players like Neymar and Mbappe PSG can win any match. PSG have their best chance to go all the way to the finals considering a draw favorable for them. Both the teams will give their whole, considering it is a single-leg tie Atalanta could shatter the dreams of PSG supporters. Even then the Parisians look to go through to the semis.
"We experienced the draw with emotion, PSG are an important team, and they aim to win the Champions League," Gasperini, Atalanta manager said.
Atletico Madrid will see Leipzig, the winner will face PSG or Atlanta. Leipzig have been good at times, loosing their main man Timo Werner is not a good news for them. Atletico defeated the current champions Liverpool to reach the quarter-final stage. It would be a match to watch but we can see Atletico going past Leipzig with not much trouble. This would shape our 1st, possible semi-final between Atletico Madrid and PSG.
At least one of this season's Champions League finalists will be a team that has never won the #UCL 👀 pic.twitter.com/AOU5L9LEnw

— B/R Football (@brfootball) July 10, 2020
The 3rd possible quarter-final could be between Barcelona and Bayern Munich. What a classic match to watch. The last three times Bayern and Barcelona have met in the Champions League, the winners went on to lift the trophy. Bayern Munich have put up a string of amazing performances. At times looking good, Barcelona have lacked consistency in their performance. Lionel Messi has made another record, 20+ goals and assist in a single season. Thomas Muller managed 21 assist this season, it would be interesting to see how these two play if time comes. Even though Barcelona have arguably the best player, Lionel Messi, who can change a game on his own having done it before against Bayern, doing so against this Bayern side would be tough. Bayern Munich have a better team than Barcelona. We could see Bayern Munich go through.
Possible Match-ups
"As for of the draw, it's okay to know what it is and it's good to analyse some of the possible opponents." was the view of Barcelona manager Quique Setien
The last quarter-final, could be of Manchester City and Juventus. We can see Ronaldo go against Pep, once again. Juventus have looked a bit sloppy at times and if not improved, City can easily take the match away from them. The loss against Milan exposed Juventus and their ongoing problems. Manchester City can score goals and also defend well. Sergio Aguero and his goal scoring abilities would be missed in a match of this quality. Cristiano Ronaldo fancies matches like this, but for this Juventus team to go past Pep's City looks unlikely. That would see Bayern Munich and Manchester City in our 2nd semi-final.
Kyle Walker on the #UCL:

"I do think for some of the players in there, it's to kind of finish their career – the likes of David Silva, Fernandinho – and not have picked up a #UCL, for the types of players they are, I think that's the least we can do and we owe it to them…" pic.twitter.com/bgnQUlSw3R

— Man City Report 💯 (@cityreport_) July 14, 2020
Champions League Semi-finals
PSG will go against Diego Simeone's Atletico. This is where playing league matches could come in play for Atletico. Coming into this game PSG would have only faced Atalanta, whereas Atletico would have played almost full 2nd half of league. PSG would be highly dependent on their two stars. Atletico will get all their 11 player behind the ball. Atletico Madrid's ability to defend against the best attacking sides would be evident in this game. At times they can also score goals when needed. PSG would find it hard to break down the defence of Atletico. Atletico have lot of pace going forward too. PSG would be extra motivated to get to their 1st Champions League final, this would be their driving force. If it's not for Neymar or Mbappe, Atletico Madrid will reach yet another Champion League final.
"The Champions League is always special and this is important for the club. I want to acknowledge the great effort from the club and especially from the players, who have given their heart and soul and who have competed in all kinds of situations during these four years." were the thoughts of Simeone
Manchester City and Bayern Munich will go head to head for that spot in Champions League final. Pep will face his former players in what would be a treat for all football fans. Fans could expect free flowing and beautiful football from both sides. The only area where City lack is the pace. The pace in this Bayern side is unmatched at the moment. Alphonso Davies, Gnabry, Coman and not to forget Lewandowski are some players who can harm City severely. Manchester City have their own set of players, Kevin De Bruyne, Sterling, Bernardo Silva who can win them matches. Missing a proper number 9 in Aguero could be the difference. Looking at Jesus at the centre of that attack does not give you confidence. While Bayern have Lewandowski, who is scoring goals in every match. Just because City miss Aguero, Bayern Munich would go to the finals.
Champions League Final
The Champions League Final would be played on 23rd August in Lisbon. If the predictions are correct, it would be Bayern Munich vs Atletico Madrid in the final. Atletico would be playing for their first ever Champions League title and against Bayern it would a tough one. Atletico would give their all to win the Champions League for the first time. Looking at both the teams, Bayern look the better team. Bayern last won the Champions League in 2013, they will surely want to end this drought. Anything is possible in a Champions League final and both teams know that quite well. Atletico has 2 Champions League final both against Real Madrid, one in extra time and the other in penalties. By looking at both teams, their performance and most importantly experience, Bayern Munich could win their 6th Champions League.
Rewatch the 2019 Champions League final below
We hope you enjoyed this analysis and prediction of the Champions League draw. Who do you think will be crowned the the Champions Of Europe ?
Read more on football here: