Manchester United and Chelsea: A bright future?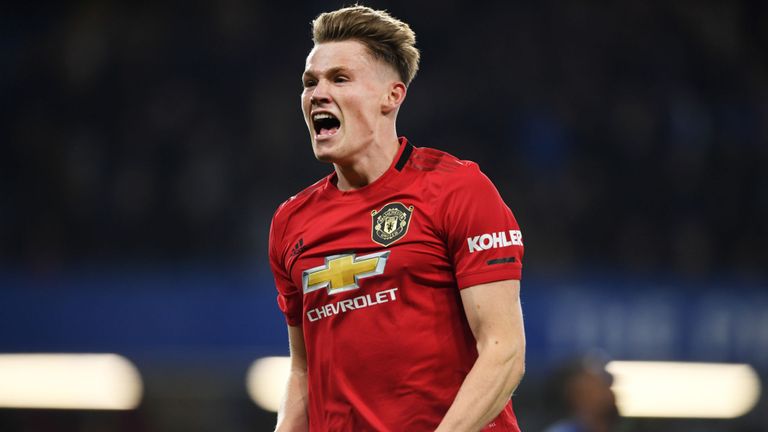 Manchester United and Chelsea aiming for a return to the top of the table
Both Manchester United and Chelsea have large transfer budgets, but now it looks like the future of these teams is their youth. In previous years, the two sides have spent big in their attempts to dominate English football, to no avail.
Sleeping Giants
Manchester United and Chelsea are two teams that share a rich history. Once considered the best teams in the world, they are now fighting for a place in the Premier League's top four. Manchester United started to face struggles as soon as Sir Alex Ferguson stepped down. Many top level managers have been appointed since then at Old Trafford, from Jose Mourinho to David Moyes but none have succeeded. Under Mourinho, United won their first major trophy since 2013 in the form of Europa League.
As for Chelsea, they last won the Champions League in 2012 and the Premier League in 2016-17 season. Since then Chelsea have not been able to compete at the top level, not even qualifying for Champions League the following season. Losing Eden Hazard to Real Madrid at the start of the season also made things complicated for The Blues.
With the appointment of Ole Gunnar Solskjaer and Frank Lampard, fans can see a bright light at the end of the tunnel. Similarly, the youth development of Manchester United and Chelsea suggests that the future will be successful. While both teams fight for a place in top 4 this season, let us look into which of these two teams hold the upper hand in the near future.
Chelsea F.C.
With the appointment of Frank Lampard at the start of 2019-2020 season, many questions were asked. Having managed Derby County for almost a year, Lampard's move to Chelsea seemed questionable. He started this season by losing 4-0 against Manchester United and things were not looking good for Lampard or Chelsea. As the season progressed, however, performances improved and now they are in top four.
Chelsea appointed club legend Frank Lampard as their new manager one year ago today ? pic.twitter.com/3TrPaYtPAI

— B/R Football (@brfootball) July 4, 2020
Looking into the future of the club, Chelsea have one of the brightest, most talented young squads in the league. With the signings of Timo Werner and Hakim Ziyech, Chelsea look set to compete for the title again. They have had to fight for third but, without the transfer ban that limited them this season, they are looking good for next season.
Lampard's management of this young squad has been extraordinary. He has been giving chances to young players such as Mason Mount, Billy Gilmour and Tammy Abraham. After a season at Chelsea, Lampard will have assessed the quality of these players.
Over the next two seasons, Chelsea would be one of the teams to look out for. They might not win the league or Champions League, but silverware does not look too far away. Still, there are areas that need improvement, Lampard knows that too and he will make sure Chelsea do not suffer because of that.
"We have a great squad and have a great manager. We can't deny the gap, in points, between us and the top two, but I'm confident to close that gap next season. All feel strong mentally and very fit physically and hope for an end of season that is great, positive and can be celebrated" were the words of Kepa Arrizabalaga when questioned on Chelsea's targets for the upcoming season.
Manchester United
There has always been high expectations of Manchester United, not only from their fans but from around the footballing world. Since Sir Alex Ferguson left, United have lost their identity and position amongst the top clubs in Europe. Seeing a club like United going through a period of turmoil makes every football fan wonder when the United of old will return. Manchester United at their best can take on any team in the world. Although, with their last Champions League win coming in the 2007-08 season, United have many problems to solve.
With Ole at the wheel their form was mixed, with lots of positives and negatives. Appointed after the sacking of Mourinho, Solskjaer took control of Manchester United in December 2018. This season, like Chelsea, Manchester United are fighting for a Champions League spot.
? "Bruno has come into the club and seen how many good players are here," says Ole.

"So he can feel that we're going to help him improve, but he's lifted us all as well — it's been a very good start so far."#MUFC #AVLMUN pic.twitter.com/fV8VIPeD22

— Manchester United (@ManUtd) July 8, 2020
The recent performances from United have been excellent. Bruno Fernandes has been key for them and has linked well with Pogba. Their midfield telepathy is vital for the success of United. Anthony Martial also looks like he has found the best version of himself in recent weeks. Manchester United can be challenging for the Premier League title if they continue to play the way they are now. With young players like Mason Greenwood, Scott McTominay and Marcus Rashford leading their revival, expect the future to be bright for The Red Devils.
"I've seen Wayne Rooney, of course, at the same age but Mason is a specialist finisher, a specialist goalscorer and if he shoots it's because he thinks he can score" were Solskjaer comments after a good performance from Mason Greenwood.
Both Chelsea and Manchester United look ready for future endeavour. With a young and talented squad, Lampard can take this Chelsea team to the top and put their name back with the elite. As for United, the quality of players they have, performing the way they are now, United will be a force to be reckoned with.
For next season, neither side is tipped to win the Premier League, but they will surely make their opponents lives tough. The race for the Premier League next season could be much tighter than this season.
We hoped you liked this article on the future of Europe's two elite teams. Who do you think will have success first, Chelsea or Manchester United? Let us know!
Read more on football here: