Manchester United Needing A Change?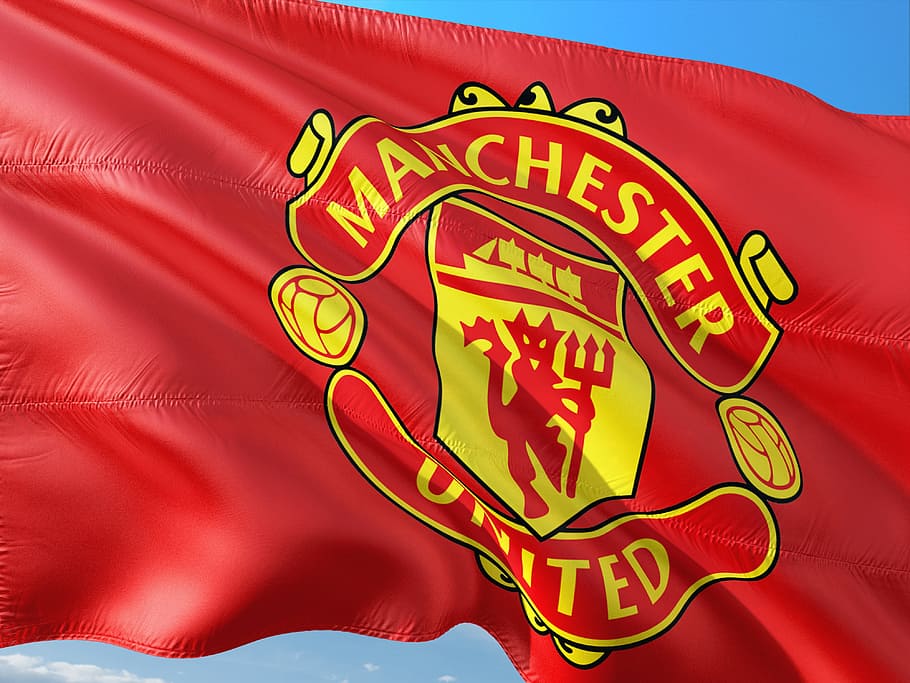 Manchester United's Struggles
Manchester United are one of the top clubs in the world. With a glorious past, the pressure and expectations from the team increases. The stepping down of Sir Alex Ferguson left a gigantic void at Old Trafford, a position no-one has been able to fill since. The problems started in 2013 and have continued since then. Jose Mourinho to David Moyes, all came and left but none could revive the long lost Manchester United.
In December, 2018 Ole Gunnar Solskjaer took control from Jose Mourinho. Coming from Molde FK, expectations were not high enough. United went on to finish the season on 6th position. After spending time with the players, Ole figured out a way to get the best out off his players. Manchester United are unbeaten in their last 16 matches, getting the upper hand on their biggest rivals, Manchester City. United are one of the team competing for that top 4 spot alongside Chelsea and Leicester City. Will they get the Champions League spot, only time will tell. For now let us look what Manchester United have to improve to compete for the title in coming seasons.
Key Players For Success
Manchester United are putting up some good performances, their game as a whole has improved a lot. Some players are playing an important role in this sudden shift of form of United. Marcus Rashford and Anthony Martial are the key players for United in attack. Martial has scored 4 goals since the restart of the league, including a hat-trick against Sheffield United. Rashford has managed 15 goals and 6 assists so far. As for Martial, he has 15 goals and 3 assists. These two young talented players at their best can break down any defensive line, but with a little support from the midfield.
Pogba and Bruno Fernandes are the heart of Manchester United at the moment with most of the attacks flowing through them. Bruno Fernandes has managed 4 goals after the restart and has a total of 5 assists to his name. Considering he joined the team in January, he is putting up some great performances. He has brought life back in this Manchester United side. The pair of Pogba and Bruno is catching the eye of many teams. A forward line of Rashford and Martial backed by Pogba and Bruno Fernandes is a lethal one and one to worry about.
'The forward players know they have players behind them who can create something out of nothing. Bruno can create chances where there's no space – a little flick around the corner; he's been very good with his back to play. Paul creates too; they're both creative players who can pick a pass, players with individual qualities. To be a centre-forward in front of these two is a joy", Solskjaer praises the duo of Pogba and Bruno Fernandes.
Contrary to reports, Bruno Fernandes and Paul Pogba did not suffer a collision in training today

— utdreport (@utdreport) July 3, 2020
Manchester United's Weak Defense
Even though United have allowed only 4 goals since the restart, their defense does not look good enough. The goal they conceded against Tottenham was just an example of that. Luke Shaw took the left back position after the departure of Ashley Young in January. Even though Young was not the best option for United, he was a veteran and a leader. United miss that leadership at the back.
Harry Maguire was thought to be that leader but he is yet to prove his critics wrong. Maguire and Lindelof, have to improve themselves first. Both the center-backs have not been satisfying enough. Only Wan-Bissaka can be considered as a good thing in that back four for United. He has 4 assists to his name. He also has the most tackles in defensive third for Manchester United. Wan-Bissaka, at his best is a big asset for United.
David De Gea in goal has not been at his best recently. Letting in shots that could be blocked easily, considering the talent he has. With the recent performances, his position at the United has been questioned. De Gea, who was among the best now faces questions about his future at Old Trafford. Dean Henderson, has emerged as a potential replacement for De Gea. Currently on loan at Sheffield United, Henderson has improved a lot. "It's a different job to be playing for Sheffield United and for Manchester United," Solskjaer said. "The two years he [Henderson] has had [at Sheffield United] have been fantastic development. He's learning all the time, he's a passionate keeper, developing with good coaching. One day he'll be England No. 1 and United No. 1 and he needs to keep developing"
"I think Maguire goes home every day and tells his wife: "I'm so s**t at football, but I earn so much. They really believe I'm good." 😳https://t.co/9lLzhUi1tz

— SPORTbible (@sportbible) July 9, 2020
Positions To Be Improved Upon
A team can't compete for titles if they don't have the best players in vital positions. Manchester United can't challenge for the Premier League or put up a good display if they don't sort out some vital problems. Center-Back is the position where United have had notable troubles for some time now. Getting in a good center-back would be good upgrade compared to what they have now. This will also provide De Gea with some security in front of him. A defensive midfielder would also prove to be a good addition to the team. Pogba and Matic have been playing in that role and have been putting up some decent performances, however a replacement for Matic is important to provide stability. At times Pogba makes runs forward and Matic is not the player who can stop a counter attack. Matic is also an ageing player and United a replacement for him. Scott McTominay is also an option for United.
Jadon Sancho has been linked with United for some time now. His arrival would help United a lot. Manchester United are missing a player who can run at opponents defence and create chances. Sancho will boost the United attack. The trio of Martial, Rashford and Sancho can cause a lot of damage. "Should Jadon leave, we'll make additions in our attacking department," Dortmund sporting director Michael Zorc told kicker. "There is certainly one or the other players on our radar."
Manchester United's Young Stars
Daniel James and Mason Greenwood are the  young players given a chance by Ole Gunnar Solskjaer. James has managed 3 goals and 6 assists and has started 26 games this season. Greenwood on the other hand is in firing form, 9 goals and 1 assist in just 8 starts, although he has played 27 matches overall. Mason Greenwood has scored 4 goals since football returned. Not to forget Greenwood is just 18 years old. He has a long way to go and could be very important for United in coming seasons. "He's an exceptional finisher. He can score right foot or left foot and as I said before if he can just learn how to head a ball he will be a complete striker," were the words of Ole after Greenwood's brace against Bournemouth. Greenwood can cause a lot of problem for the opponents if used wisely.
United have got a lot of talented, game changing players in their squad at the moment. Few improvements at some places will surely improve Manchester United for better. Seeing United competing for titles, again, would be a joy for everyone.
🎁⚽ Mason Greenwood turns 18 tomorrow… will he be celebrating early with a goal at Old Trafford tonight?https://t.co/0R4H84qpRF#MUNARS pic.twitter.com/0fqr1oyvw0

— standardsport (@standardsport) September 30, 2019
We hope you enjoyed the article 'Manchester United Needing A Change?' What needs to change at Manchester United in order for them to be genuine title contenders once again? Let us know!
Read more on football here: