What Does The Future Hold For Chelsea ?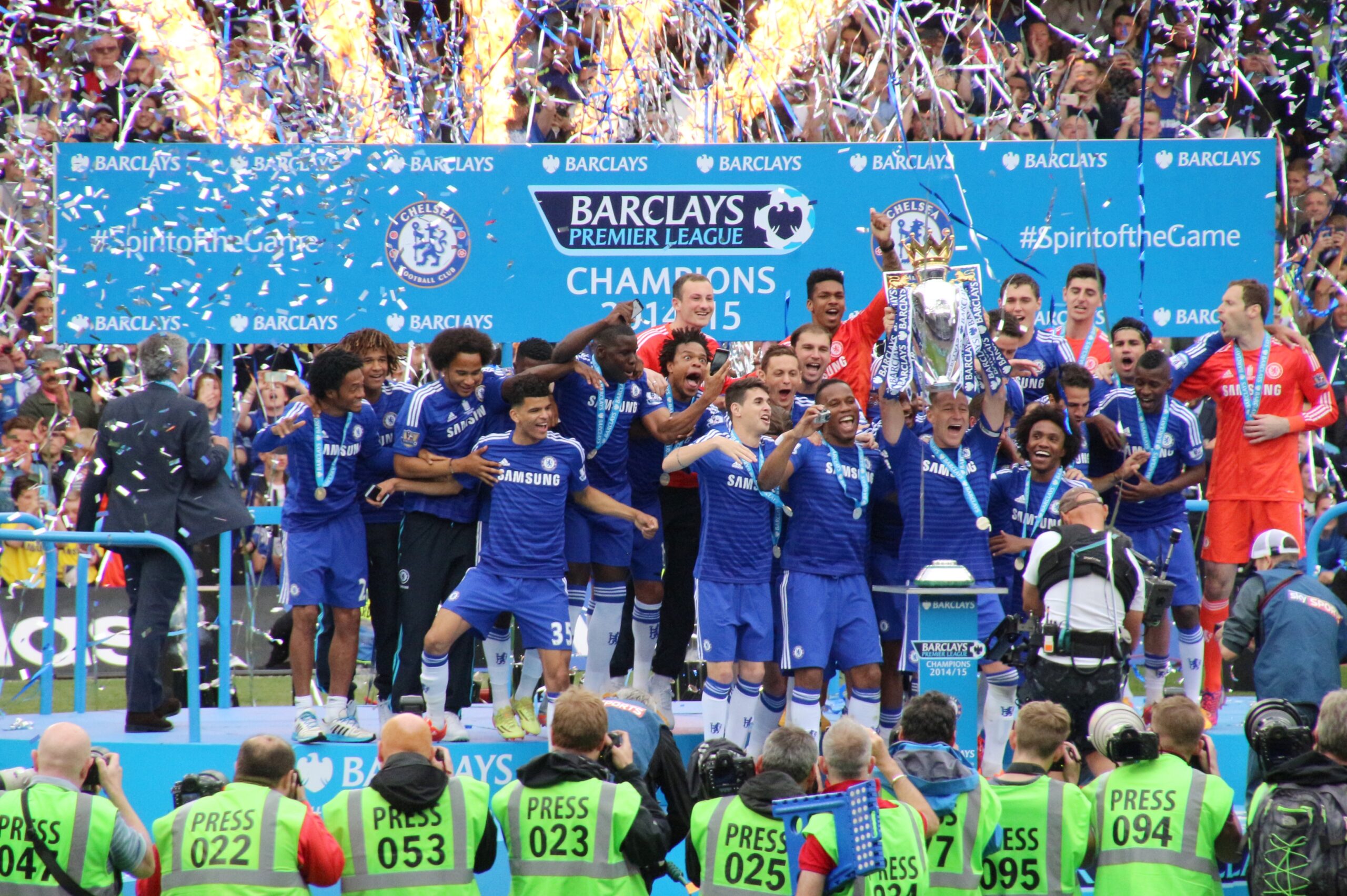 One of the top teams in Europe
Chelsea FC is one the biggest clubs in the world of football. Having a wide fan base along with history and titles, makes them one of the elite clubs in Europe. Chelsea have not only shown their quality in the Premier League but also on the European stage, winning the Champions League in 2011-12 and Europa League twice, in 2012-13 and 2018-19. For past few seasons Chelsea have not been their best, but after the appointment of Frank Lampard at the beginning of 2019-20 season Chelsea fans started to believe that their team could again compete at the top level.
Before the appointment of Frank Lampard, Chelsea finished at 5th position in the 2017-18 season and 3rd in 2018-19 season, behind Liverpool and Manchester City. Last season Chelsea managed to win the Europa League against Arsenal. When Lampard took over Chelsea, there were people who were not so sure on his appointment while some were excited to see their club's top scorer back at Stamford Bridge. Their concerns increased when Chelsea started the campaign with a 4-0 defeat against Manchester United, followed by a draw at Stamford Bridge with Leicester. This was not the start that the club or it's fans would have wished for, but slowly results started to come, the game as a whole improved for Chelsea. Still there was one problem, which still persists, the defensive frailties. Chelsea have not been good defensively and we saw that against West Ham as well.
Basic structure of The Blues
In modern football, the number 10 role has not been used much, although it gives freedom to the player, the balance of midfield is lost in this process. Lampard decided to go against that and give the responsibility of that number 10 role to Mason Mount. The 21 year old is Chelsea's biggest youth star, his energy, his work rate, high pressing and movement off the ball are the key  to Chelsea's success and to play an attractive brand of football. With Kante in the midfield alongside Barkley or Kovacic, generally, gives them stability in midfield. This way Lampard tries to gain control in midfield while attacking the wings with Willian and Pulisic being the top preferences for the role.
Chelsea squad depth
Last summer was not good for the Blues, with a transfer ban and Eden Hazard's departure to Real Madrid everyone thought that Chelsea's time at the top may have ended for sure. The appointment of Lampard came at the right time, he trusted the youth players like Mount, Abraham, Pulisic, Ross Barkley etc. gave them chance and started to build a squad with these young talents who were previously not given many chances to prove themselves. As a result of this, Chelsea now has a very young squad with a mix of strong, experienced players like Azpilicueta, Giroud and Kante. This has helped many players improve significantly, the best example being Christian Pulisic. Since Premier League has resumed Pulisic has been in an extraordinary form, gaining his confidence back, running at defenders, scoring and creating chances. Other example being Billy Gilmour, still a very young player but has shown his quality and no doubt Lampard would love to give the kid some more time in the first team.
Chelsea managed to get two world class players, who are performing extremely well for their respective clubs, they are Timo Werner and Hakim Ziyech. With multiple clubs wanting Timo Werner in their team it was a surprise when Chelsea managed to get him. The German International will be very vital in the success of Chelsea next season. Ziyech has shown his class day in – day out with Ajax. One of the best in his position, he is a good and an important signing for Chelsea. The addition of these two players will be of very useful for Lampard's plans for the team.
Champions League football for Chelsea next season ?
If Chelsea somehow manage to get into top 4 that means there would be Champions League nights at Stamford Bridge. A top 4 finish will also boost the confidence of these young players and the coach. Motivate them to work harder. A Champions League spot would mean a lot to them and the way Chelsea are playing, if they improve their defence, they can make it into the top 4 this season. We would love to see this team face off against the Europe's best.
Future of Chelsea
If the Blues improve certain parts of their game, with the quality of the players they have we can expect them to compete with likes of Liverpool and Manchester City for the Premier League title. This could also happen next season depending on how Timo Werner and Ziyech are integrated into the team and if Lampard can find a way to improve his defence. Their midfield options are limitless with the likes of Jorginho, Mateo Kovacic, Ruben Loftus-Cheek, and the World Cup winner Kante. Furthermore, the 22-year-old Fikayo Tomori and Billy Gilmour have looked promising while the 19-year-old Callum Hudson-Odoi has become a threat on the wing.
Chelsea also have an advantage, with the transfer of Hazard and transfer ban for last two windows, they have money to spend. With recent reports linking Chelsea to Ben Chilwell of Leicester and another talented youngster, Kai Havertz of Bayer Leverkusen. If these two transfer happen, surely Chelsea would be competing for the Premier League next season. Kepa Arrizabalaga came out and expressed his opinion on being dropped by Lampard and the future of Chelsea, "Let's hope we are talking in a year's time and that we are candidates to challenge those two teams" were his words.
Kai Havertz next? Chelsea target LIKES post urging club to bring him t… https://t.co/qMMSuyfetE #kai #havertz #chelsea #timo #werner

— Kick Paper (@kickpapernews) June 18, 2020
The future of Chelsea, as of now looks safe in Lampard's hands. A few improvements in their game might result in big things for the Blues. What are your expectations from Chelsea next season ?
Read more on football here: