Liverpool 2-1 Sheffield United: What we learnt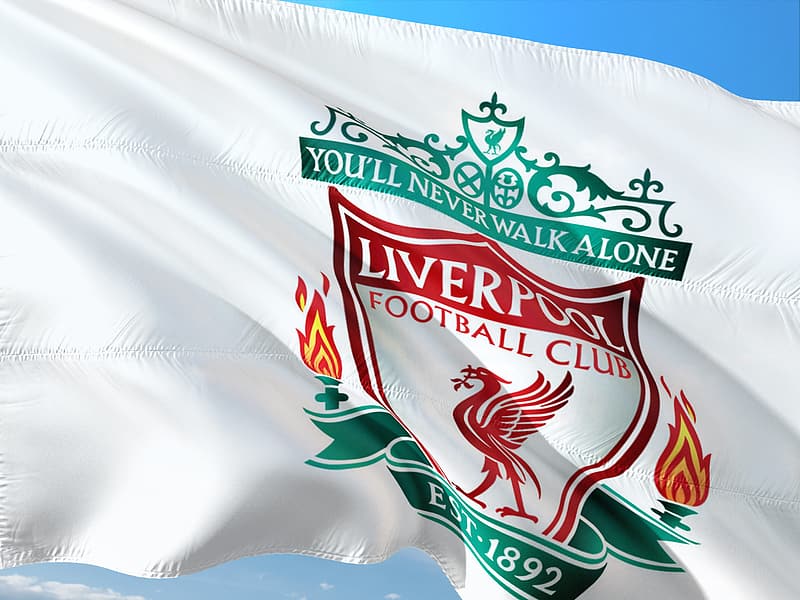 Liverpool 2-1 Sheffield United: What we learnt
The reds joined their city rivals Everton at the top of the table after bouncing back from a goal down to grab the victory. But what did we learn from Liverpool's victory over Sheffield United?
VAR needs to be removed and developed
Just a week after Liverpool were haunted by VAR, the technology strikes again. Last week it was a challenge that should have seen Jordan Pickford taking an early bath, this time it was a challenge that gave the visitors an underserved lead.
Fabinho – who was filling in at centre back – was penalised for lunging at Oli McBurnie on the edge of the box. Referee Mike Dean blew for a freekick, but VAR stepped in and overruled the decision to a penalty. The Premier League have since confirmed that the system only looked at where the foul occurred and not whether it was in fact, a foul or not. And not only did the incident appear outside the box, Fabinho also made connection with the ball.
Public outburst from Liverpool fans stormed social media just one week after that Jordan Pickford incident. But what we know from this is something many football fans have felt since VAR's arrival. It is not working. The system has been incredibly consistent at getting decisions wrong. In this case, it did not affect the result of the game – but in many cases, it does.
It is ruining the enjoyment of the football for many fans. When strikers score a goal, the first thing many think is whether the player was offside or not and the goal will be disallowed, and not about the goal they have just witnessed.
VAR has the potential to be a saving grace for football – if used correctly. As soon as the referee's get the correct education in everything VAR – and the 'clear and obvious' rule comes back into play – then VAR can be as successful as it was once intended.
Does Fabinho get the ball?

Is it inside the box?

Liverpool are on the wrong end of yet another controversial VAR decision 😬#LIVSHU pic.twitter.com/Pb0s4aRJ7j

— Goal (@goal) October 24, 2020
Diogo Jota is the complete forward
The Portuguese forward is slowly turning the 'fab three' into the 'fab four' with yet another terrific performance and a goal for the Reds. And even Jurgen Klopp was reminded of Coutinho in the victory: the man who was once a part of the 'fab four'.
Jota averages at a goal every other premier league game – an impressive stat considering he was not the main striker at Wolves, and certainly is not at Liverpool. The forward can play anyway along the front line, and against the Blades, he allowed Salah to become more of a number 9. At times, Jota was not in the game as much as his attacking team-mates, but that is expected when alongside Mohamed Salah, Roberto Firmino and Sadio Mane.
The former Wolves man scored with his only shot of the game. He made 56 touches, 38 passes – 81.6% of which were completed, and drew two fouls. A solid return for the complete forward.
Jota could be crucial to Liverpool's successes this season. Squad depth at the top end of the field had once been questioned, but with Jota's presence, the pressure is on Roberto Firmino to keep up his good form – or he could be side-lined. The price that it took Jurgen Klopp to bring Jota to Merseyside was questioned, but so far, it is money well spent.
Very hard one 💪 We keep on going ⚽️ pic.twitter.com/K4d1VzhtUU

— Diogo Jota (@DiogoJota18) October 24, 2020
Sheffield United will take points from games they should not
After yet another defeat this season for Sheffield United, relegation is already a term that is much talked about. The Blades currently find themselves with just one point after six games as they sit in 19th position. But, if they bring the game to the big six like they did to Liverpool, they will pick up points where comparable teams will go home empty handed.
United had two penalty appeals turned down in the first half and were unlucky not to grab a point at Anfield. On another day, the South Yorkshire side could have been on the flip side of the luck.
Ben Osborn, George Baldock and Ethan Ampadu were the standout players with performances that will fill the fans with hope of survival. Chris Wilder has reinforced a 'never say die' attitude into his side which allows them to put the bigger clubs under pressure. It was always going to be a big ask. Liverpool are unbeaten on home-soil in 61 outings, but the Blades will be able to welcome Man City and pose a threat.
Slotted in seamlessly at LWB.

Another tireless display from Ozzy on Saturday night. 🤝 pic.twitter.com/uXz5BC7uQ9

— Sheffield United (@SheffieldUnited) October 26, 2020
Liverpool will not suffer too much without Virgil Van Dijk
After Virgil Van Dijk found himself on the receiving end of a horrific challenge from Jordan Pickford, he now faces an uphill battle to feature at all this season. But with the Dutchman's absence, Joe Gomez and Fabinho formed a newfound partnership that will ease the Liverpool fans' worries.
Just three days after the pairing kept a clean sheet against the formidable Ajax – the same side who hammered VVV Venlo 13-0 in the Eredivisie in their following game – the centre backs supported Klopp's reasonings for not dipping into Liverpool's bank account, and buying another defender – yet.
Gomez seemed to have a bit of a shaky start to the season, but it seems that he has now found his feet and was one of the best players on the pitch against Sheffield United.
Of course, Van Dijk is unreplaceable, but if both Gomez and Fabinho stay fit, there are no reason as to why Liverpool cannot lift the Premier League trophy for the second time in two years.
Boss, @J_Gomez97 🔥

Your #LIVSHU @carlsberg Man of the Match 🏆 pic.twitter.com/mD2wyXzcFq

— Liverpool FC (@LFC) October 24, 2020
We hope you enjoyed the article 'Liverpool 2-1 Sheffield United: What we learnt.' What did you makes of Liverpool's performance against the Blades? Let us know!
Read more on football here: