Can Barcelona win a title this season?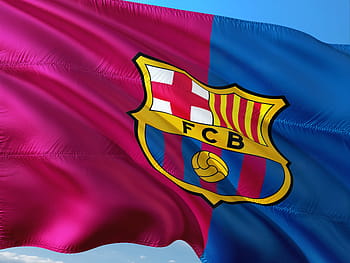 Vintage Barcelona on display as they ease past Villareal
Barcelona went against the Yellow Submarine, Villarreal at the El Madrigal. Villarreal had everything to play for after Getafe failed to win their match and get ahead of them for a chance at the Champions League spot. On the other hand, Barcelona went into this match in 2nd position 7 points behind the leaders Real Madrid. A must win for Barcelona to keep, at least, some hopes for a 3rd La Liga title in a row. In the 90 minutes at the El Madrigal we saw end to end football but more importantly we saw glimpses of 'Vintage Barcelona'. Barcelona were so quick and good going forward that every attack looked like it would end with a goal for the Blaugrana. What happened to Barcelona in this match ?
Barcelona Eleven
Barcelona made two changes from the match against Atletico Madrid, Sergi Roberto and Antoine Griezmann started the game instead of Riqui Puig and Ivan Rakitic. Most were disappointed to see the line-up, with the front three of Lionel Messi, Luis Suarez and Antoine Griezmann. These three players together have not managed to give a good performance this season, main reason being Griezmann not playing in his usual position.
Not seeing Puig in the playing eleven made many question Quique Setien, but later on they realized how good this playing eleven is. With goals coming from Luis Suarez, Antoine Griezmann, Ansu Fati and an own goal from Pau Torres gave Barcelona a 4-1 win against Villarreal. Messi providing 2 assist, one for Suarez and the other for Griezmann. The team that everyone thought could be a disaster against an in form Villarreal side, surprisingly gave the best version of Barcelona after La Liga resumed. How these changes made the difference, let us look into it.
Free flowing Barcelona football
As the match progressed, there were a few noticeable things. Suarez and Griezmann were playing as front two and Messi behind them, for much of the 1st half. This allowed Griezmann to play in his preferred position, that is, as a second striker or just behind Suarez. Messi, as always, took a more free role on the pitch moving from center to the right side, dropping back to collect the ball to then playing up front alongside Suarez and Griezmann. This allowed Messi to have more freedom in the middle of the park being a nightmare of opponents.
The midfield of Vidal, Roberto and Busquets played a key part. Sergi Roberto started on the left hand side, which is an unusual position for him to start, seeing him start on the right hand side is more common. Roberto took the role assigned to him and played the whole game to perfection. He was the link between the Messi and Jordi Alba and helped defensively when Alba went forward to attack by stopping Chukwueze, who has been playing very well on that right hand side. Roberto was also the creator of the 1st goal for Barcelona, which was an own goal. At times we saw Griezmann shift to that left hand side, leaving Suarez as the only striker, the traditional Barcelona way.
🔊[MD] | Roberto speaks after Villarreal clash

Roberto: "It had been a while since I played in the middle and I felt comfortable, controlling the ball and starting. I had a great time in the middle. Too bad I then had to return to the side, but I always want to be on the field" pic.twitter.com/29ORC2Z7EB

— BarçaTimes (@BarcaTimes) July 6, 2020
The Messi – Griezmann link
Since the season has started many questions have been raised for the relationship between Messi and Griezmann. Many even saying Messi does not want Griezmann in the team. On many occasions, during the matches we saw Barcelona players often ignoring Griezmann, which included Alba, Suarez and even Messi at times. The pair of Messi and Griezmann was the key to Barcelona's success but until now, it had never worked.
Against Villarreal Griezmann scored an amazing goal, which reminded many of Messi's goal against Betis last season. Griezmann's goal was assisted by, none other than Lionel Messi. Messi picked up the ball in midfield, ran past 2 Villarreal players and then does the unthinkable, playing a pass back from inside the penalty area to Griezmann. Who then took it beautifully, first time and put the ball in Villarreal goal.
Griezmann came into this match with a lot of pressure, after playing just 1 minute against his former club Atletico Madrid in the club's last game, many thought it was an insult to the French forward. Against Villarreal he had a point to prove and he did. Throughout the match he was looking at his best in the Barcelona jersey.
What a Goal: We think we've seen Griezmann's goal before 🤔, and guess who? Messi!! 😝#VillarrealBarca #villarealbarca #messi pic.twitter.com/YwsJOT8VJm

— Arialaba (@Arialaba1) July 5, 2020
Brave Quique Setien
Quique Setien has been under a lot of pressure lately, not getting the desired results and failing to play entertaining football. He too came into this match under a lot of pressure, facing a lot of criticism for not playing Griezmann against Atletico and not being brave enough. Seeing the lineup, many were disappointed. Vidal starting the match was also questionable as his form has been not the best recently, and in the first half he was one of the players with a disappointing display.
Setien was brave enough in this match and choose to go with a new tactics, playing Griezmann up front alongside Suarez. This might have been the best decision he took as a Barcelona Coach. Setien was criticized for his late and ineffective substitutions, but in this match he was spot on. Bringing on Puig and Rakitic for Suarez and Semedo, Roberto going back to his favoured right back position and Rakitic taking up his position.
Most interesting thing was to see where Puig will be playing, and to our surprise he took the role of Messi, playing behind the two strikers. Messi and Griezmann were playing up front and Puig just in behind them. Getting Puig on when Villarreal where chasing the ball was a good choice. His pace and ability to create space in the tightest of the situations was a lot for Villarreal to manage. Rakitic helped in going forward as well as defensively. Then came Ansu Fati and Martin Braithwaite, and that just added to the troubles of Villarreal. Towards the end Ansu Fati also managed to get a goal for Barcelona, that being his sixth for the campaign.
The reaction to Barcelona's performance:
"He has associated himself very well and has been gaining confidence, I am very satisfied as I suppose he will be after the goal so beautiful that he has scored, reminded me of one of [Lionel] Messi's at [Real] Betis."
Setien hailed Barcelona's performance as they claimed just their second win in five games.
"All teams are different. Today, we have had everything, other teams like Atletico [Madrid] or Sevilla, firmer in defence created more problems for us. Perhaps they were stronger than this. This helps us a lot in confidence. We have pressed very well and we haven't allowed them to leave. We have made a very balanced match. I would have liked to be right before." added Setien
Messi has now managed to get 19 assists to his name, his highest ever tally in a single season. He is just one assist short of Xavi Hernandez's record of 20 assists in a single season. Each and every player were at their best against Villarreal. Putting up a great performance as a team, but is too late for Barcelona? Can they continue this sort of performance? La Liga might be over with Real Madrid winning the title after 2 years but there is still one more title that Barcelona are competing for, which is the Champions League.
It is a lot to ask from Barcelona at the moment, but anything is possible in possible in football especially when you have Lionel Messi. Griezmann, Suarez and Messi combing will again  prove to be the key for Barcelona for winning the Champions League.
🗣 @3gerardpique: ❝For the history of this Club. To represent this crest and these colors, we have to fight to the end.❞ pic.twitter.com/wleiyKCAWB

— FC Barcelona (@FCBarcelona) July 5, 2020
This was our take on Barcelona's performance against Villarreal, what are your thoughts and do you expect Barcelona to win the Champions League ?
Read more on football here: