Arthur Melo to Juventus – What are Barcelona doing?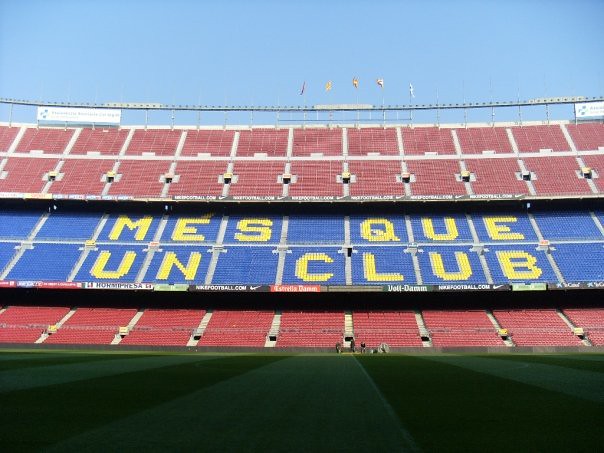 Arthur Melo joins Juventus
Arthur Melo to Juventus – What are Barcelona doing?
Out of all the top leagues in the world, La Liga is the only league where the title race is still on. Both Real Madrid and Barcelona are fighting for the top spot and Madrid have had the upper hand since football resumed. With the top spot up for grasp, Barcelona are struggling not only on the pitch but off the pitch as well.
FT: Barcelona 2-2 Atletico

Barcelona blow two leads and drop points for the third time since the restart.

Meanwhile, at Real Madrid: pic.twitter.com/Z7Pcd2eQry

— B/R Football (@brfootball) June 30, 2020
The transfer of Arthur Melo to Juventus, in a player plus cash deal, has brought up the issues that never left Barcelona for some time now, that is the decisions of the Barcelona Board. Having taken many questionable decisions in the past, regarding transfers, coaches and the finances of the club they have added to that pile of questionable steps. Many fans wondering why the transfer was made in the first place and if you are going for a transfer why bring in a 30-year-old Miralem Pjanic for a 23-year-old Arthur Melo?
With a few big money signings from Barcelona in past few seasons and most of them not performing the way the fans or the club would have wished too. Because of these big money transfers and the high wage bills, the Barcelona board are struggling to get their finances right. To fix this issue a transfer was inevitable, but when you get to know the details of this player swap deal between Barcelona and Juventus, you will wonder what the management of Barcelona is doing?
Arthur traveled to Turin, after the match against Celta Vigo, to complete his transfer. The move was done to make the finances look good but after looking into the deal closely, we get to know that it is an another ridiculous deal from the Barcelona board. Miralem Pjanic, being 30 years old will sign a multi-year deal. Pjanic would be earning around 7.5 million euros per year which is approximately 2 million more than what Arthur Melo used to earn at Barcelona, who have somehow managed to increase their wage bill instead of decreasing it. This deal is not only a dreadful piece of business financially but also sporting wise, swapping a young talented player with an ageing player. Let's look into why the deal was made in the first place.
Ringrazio per il grande interesse da parte della @juventusfc per l'integrazione alla società. Sò di andare ad appartenere ad un grande club; ci aspettano molte sfide da superare insieme ai bianconeri. pic.twitter.com/SN6ud64xie

— Arthur Melo (@arthurhromelo) June 29, 2020
"Thank you for the great interest on the part of @juventusfc for integration into society. I know I'm going to belong to a big club; many challenges await us to be overcome together with the bianconeri"  – Arthur Melo
The Barcelona board needed funds before June 30th. While trying to figure out a way to get funds they decided to sell Arthur, with reports coming for some time now that Barcelona wanted to get him off. Juventus finally agreeing to a deal worth 72 million euros plus 10 million in variables for Arthur, but in turn Barcelona will be paying around 70 million euros back to Juventus for Miralem Pjanic. Many would be thinking, why the transfer fees is so high for both players?
🔊 [Sky Sports] | Fabio Paratici ( Juve Sporting Director): "Pjanic is an exceptional player, who's been very important for us. When this opportunity came up, he told he was happy at Juve and the only club he could go to crown his career is Barcelona." pic.twitter.com/kXZGDaxb2P

— BarçaTimes (@BarcaTimes) July 1, 2020
Both Barcelona and Juventus tried to play it smart with the transfer, both the teams are exaggerating the value of both the players to the maximum to make their finances look better. A similar sort of deal was made when the Cillessen-Neto transfer was done. The end of the 'financial year' in football is on June 30th, by selling Arthur Melo for reported 72 million euros plus 10 million euros in variables Barcelona can add that to their accounts, same goes for Juventus. This way both the clubs can get their financials sorted out.
Is the deal a good one for Barcelona? No, it's not at all a good transfer deal for them. Getting rid of a 23-year-old, talented player and getting in a player who's peak is far gone and is an outcast in his current team does not seem like a good deal. With the Barcelona board also adding to their wage bill by paying Pjanic more than Arthur does not seem like a wise decision when you are trying to get your finances back on track. To the disappointment of Barcelona fans nothing can be done now; to the delight of Juventus fans they now have a young talented midfielder who has the capability to become the best.
We hope you enjoyed this article on the transfer of Arthur Melo to Juventus. What do you think, is it a good deal for Barcelona? Let us know!
Read more on football here: