UEFA Champions League – 2021/22 group stage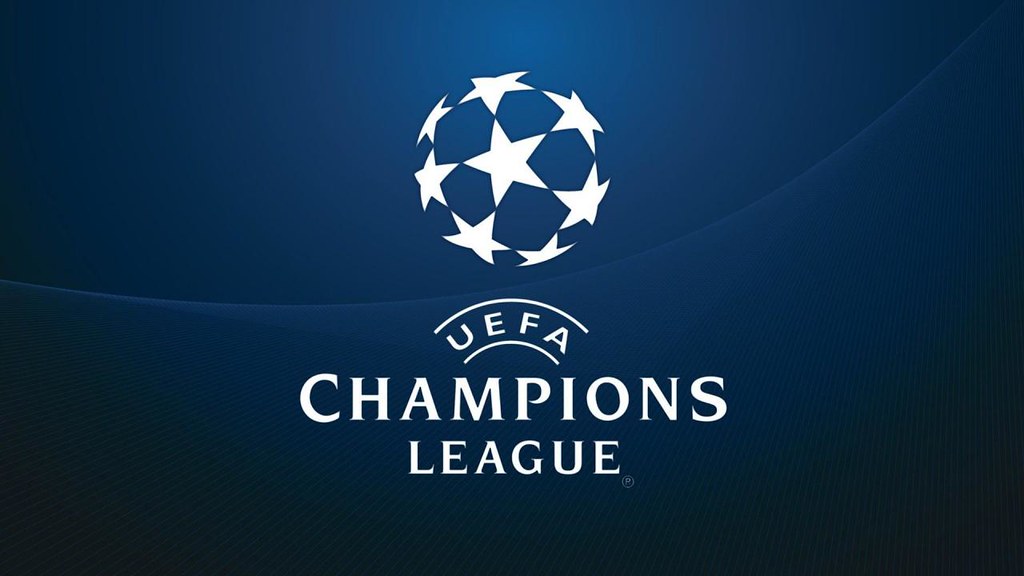 UEFA Champions League – 2021/22 group stage
The UEFA Champions League final is set to take place on Saturday this weekend. Manchester City and Chelsea will contest an all English affair – the second in three years. But, which clubs will be involved in Europe's most prestigious club competition next season? Sporting Ferret takes a closer look at which clubs are guaranteed to participate in the group stages from September.
England – The Big Four
England has risen to the top of UEFA coefficient rankings and they have the potential to score big in the European finals this week. Manchester City qualifies in Pot One as Champions of the Premier League. Pot One could potentially feature two English clubs with Manchester United joining them if they win the Europa League final on Wednesday night.
Liverpool will be in Pot Two. Klopp's side will be delighted to participate in the UEFA Champions League for next season as a turbulent campaign ends on a high note. Chelsea finalised their qualification for the tournament after Leicester City failed to beat Tottenham Hotspur courtesy of a Gareth Bale brace.
Therefore, this weekend's showpiece event has no bearing on which English clubs feature in next season's tournament.
The 2020/21 Premier League table:

𝗖𝗵𝗮𝗺𝗽𝗶𝗼𝗻𝘀:
Man City

𝗖𝗵𝗮𝗺𝗽𝗶𝗼𝗻𝘀 𝗟𝗲𝗮𝗴𝘂𝗲:
Man City
Man Utd
Liverpool
Chelsea

𝗘𝘂𝗿𝗼𝗽𝗮 𝗟𝗲𝗮𝗴𝘂𝗲:
Leicester
West Ham

𝗘𝘂𝗿𝗼𝗽𝗮 𝗖𝗼𝗻𝗳𝗲𝗿𝗲𝗻𝗰𝗲 𝗟𝗲𝗮𝗴𝘂𝗲:
Spurs

𝗥𝗲𝗹𝗲𝗴𝗮𝘁𝗶𝗼𝗻:
Fulham
WBA
Sheff Utd pic.twitter.com/QOBM0n1JYq

— Squawka News (@SquawkaNews) May 23, 2021
Spain – Could the Spaniards have 5 teams in next season's UEFA Champions League?
Atletico Madrid sealed the La Liga title in fantastic fashion with a win on the last game week of the season. Uruguayan striker, Luis Suarez starred for Diego Simeone's men after being exiled and forced out of the door at Barcelona. 'Colchoneros' will feature in Pot One for the Champions League draw. City rivals Real Madrid finished as runners-up and qualify in Pot Two. FC Barcelona join Los Blancos in Pot Two whilst Sevilla wrap-up the Spanish entrants after finishing fourth in La Liga.
Villarreal still stands a chance of entering the tournament via victory on Wednesday evening – further incentive. However, Manchester United start the final as the outright favourites.
🔥 𝐖𝐇𝐀𝐓. 𝐀. 𝐒𝐄𝐀𝐒𝐎𝐍. 🔥@atletienglish won #LaLigaSantander having lead the way since Matchday 9. 🔴⚪️

Here's how the table evolved… ⬇️ pic.twitter.com/B49xEQ39G7

— LaLiga English (@LaLigaEN) May 23, 2021
Italy – Milan has two clubs in the UEFA Champions League for 2021/22
Inter Milan have managed to topple the Juventus monarchy in Serie A. Antonio Conte's men claimed their first Scudetto since winning the treble under Jose Mourinho in 2009/10. AC Milan make a welcome return to Champions League football. The 7-time winners have not featured in Europe's elite club competition since 2012.
Atalanta has further cemented themselves as one of the up and coming clubs in European Football. The Italians sit 27th on the latest UEFA coefficient rankings with that number likely to improve next season. Surprisingly, Serie A's fourth qualifier for the Champions League is none other than Juventus. It looked like the 9-time finalists would miss out but Napoli drew in their last game of the season to miss out.
Napoli couldn't push Juventus out of Champions League next season.

Below is the Serie A table for 2020/2021 season. pic.twitter.com/rbhfSYKzMx

— The Paradise (@TheParadiseNg) May 23, 2021
Germany – Bayern return for another shot
Bayern Munich qualified as Champions of the Bundesliga. In other news, water is wet. The Bavarians have one of the best win percentages in the competition and their transfer policy within Germany ensures that they are a regular in the group stages of the Champions League.
RB Leipzig returns to UEFA's premier tournament after securing 2nd in Germany whilst Dortmund follow in 3rd. VFL Wolfsburg rejoin their counterparts in the Champions League after missing a couple of seasons due to poor league performance.
Germany needs better results as their coefficient has plummeted in recent seasons. The Four-Time World Champions have dropped from the 2nd best league in Europe in 2016/17 to 4th at the end of 2020/21.
For the final time this season…

TOP OF THE BUNDESLIGA TABLE. 🏆🙌#MiaSanMeister pic.twitter.com/25Xc91uizw

— 🇺🇸 FC Bayern US 🇨🇦 (@FCBayernUS) May 24, 2021
France – Lille topple PSG and claim Pot One
Lille sealed their first Ligue 1 title since Eden Hazard played for them. Beating PSG to the trophy and condemning Mauricio Pochettino to yet another campaign without league success. Both of them qualify automatically for the group stages of the Champions League with AS Monaco forced to go through the qualification phase of the tournament.
Paris Saint Germain's failure to win their domestic title results in them featuring in Pot Two for the group stage draw. Pot Two is one of the toughest in years with PSG, Real Madrid, Barcelona and Liverpool featuring in that part of the draw.
The worst possible group of death at the Champions League could be Manchester City, PSG, RB Leipzig and AC Milan.
The complete Ligue 1 Uber Eats league table

Congratulations 🎊 #Lille pic.twitter.com/PRAdctYao4

— Scoreboard Digest (@scoreboarddg) May 24, 2021
Portugal – Sporting return to the UEFA Champions League
Portugal is the last league to receive more than one automatic entry into the Champions League group phase. Sporting Lisbon grabbed the Liga NOS title – their first in 19 years to earn them a place in the competition. Whilst, round of sixteen regulars FC Porto join them after finishing 2nd in 2020/21.
SL Benfica needs to take the long route with their place in the Third Qualifying Round.
Final automatic qualifiers
Clubs who qualify automatically as a result of winning the league titles are Zenit Saint Petersburg (Russia), Club Brugge (Belgium), Dynamo Kyiv (Ukraine), Ajax (Netherlands), and Besiktas (Turkey).
We hope you enjoyed the article 'UEFA Champions League – 2021/22 group stage.' Who do you think will win the Champions League next season? Let us know!
Read more on football here: