Toulouse Champions of Europe Once Again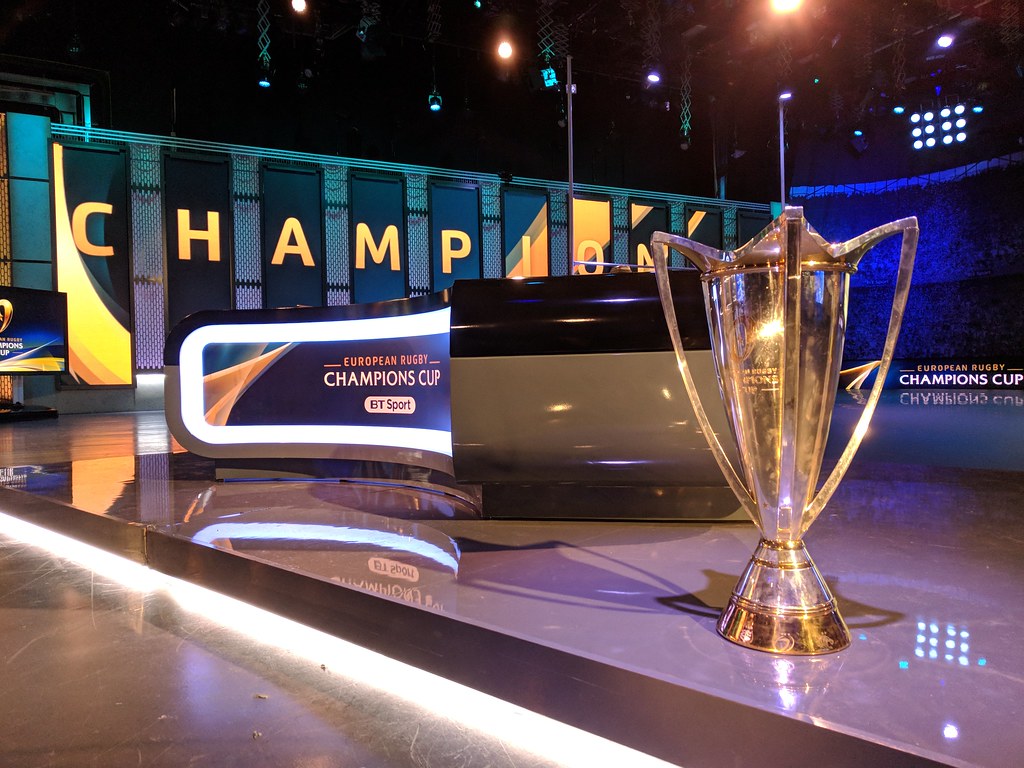 Toulouse Champions of Europe Once Again
French powerhouse Toulouse are crowned champions of Europe once again. A record fifth title see's the French Giants join the elite of European rugby once gain, 11 years since their last win.
The Occitanie outfit faced off in an all French affair against La Rochelle. The tie pitting two different styles of rugby against one another, with the high-tempo style attack of Toulouse to that of the direct, physically devastating offence of La Rochelle.
A scrappy match throughout, it will hardly be remembered as a classic. That being said, the match was undoubtedly left scared by a Levani Botia sending off just inside 30 minutes of action, leaving La Rochelle with 14 men.
O'Gara Left Frustrated by Missed Chances
Nevertheless, it was La Rochelle who started the brighter of the two sides with their trademark physicality dominating the early collisions. However it was Toulouse who went ahead first through a Romain Ntamack penalty on 4 minutes. La Rochelle Fly Half Ihaia West replied soon after with 3 points of his own before each man added another penalty leaving the game at 6-6 as they closed in on half an hour of action.
Despite the level score, it was La Rochelle who had looked the most imposing. They continued to apply strong physical pressure on Toulouse and dominate the territory of play. That being said, their Head Coach Ronan O'Gara showed his frustration in the stands as his side hadn't yet taken advantage of early chances to take the lead. His frustration caught as the BT Sport camera's panned ironically in time to a recital of  The Fields of Athenry by the Twickenham crowd. A few stand-in La Rochelle fans in Munster shirts present amongst the 10,000.
"𝙇𝙤𝙬 𝙡𝙞𝙚, 𝙏𝙝𝙚 𝙁𝙞𝙚𝙡𝙙𝙨 𝙤𝙛 𝘼𝙩𝙝𝙚𝙣𝙧𝙮…"

🔊 Listen closely to this!

Wherever it is, whoever might be playing, you can always count on Irish supporters to create the noise.#HeinekenChampionsCup pic.twitter.com/XomNNiK3vC

— Rugby on BT Sport (@btsportrugby) May 22, 2021
It's Red for Bottia
It was on 30 minutes when the game was derailed by a Levani Botia red card for a high tackle on Toulouse Full Back Maxime Medard. There could be no argument to the decision, a monstrous hit on the Toulouse 15, with Bottia leading a straight arm to the neck of Medard. The incident saw the intervention of the TMO who upgraded referee Luke Pearce's initial decision of a sin-bin to a red card.
Next, it was Rynhardt Elstadt who followed Bottia, heading to the sin bin for Toulouse. The sides traded penalties again before Ihaia West kicked La Rochelle ahead to close the half at 12-9.
🟡➡️🔴

Shoulder to head, Levani Botia's afternoon comes to an early conclusion…

The La Rochelle centre becomes the first player to be sent off in a @ChampionsCup final.

HeinekenChampionsCup pic.twitter.com/TdNzDxegbV

— Rugby on BT Sport (@btsportrugby) May 22, 2021
Trading Blows but no Breakthrough
Toulouse came out of the blocks quickest for the second half through an attack that almost led to a score. Started by Toulouse hooker Peato Mauvaka, he surged forward before offloading to the supporting Antoine Dupont. Dupont then chipped wide to the wing of Cheslin Kolbe who paused for the bounce of the ball before gathering and diving for the corner. It seemed all but certain that Kolbe had scored until replays showed a sublime cover tackle from Geoffrey Doumayrou took the South African wing into touch before the ball was grounded.
It was then over to La Rochelle's heavy gunners of Uini Antonio and Gregory Alldritt to reply. After some foolish Toulouse play in their own 22 leading to a knock on, the resulting scrum saw the pair fire their side forward before Pierre Bourgarit came agonisingly close to extending La Rochelle's lead. The French hooker dropping the ball as he stretched for the line.
Toulouse hit back with their own try line offensive. Through Cyril Baille and Antoine Dupont Toulouse seemingly worked Lock Joe Tekori over the try line for a score. Among the heap of bodies, Luke Pearce decided to head upstairs with an on field decision of 'No Try'. With no compelling evidence to show Tekori had made the try line, the 'No Try' decision was upheld.
Tight margins 😬@Cheslin_Kolbe11 denied by @doumgeof for the first try of the game 👊#HeinekenChampionsCup #LARvTOU pic.twitter.com/ON2DxRf4Hx

— Heineken Champions Cup (@ChampionsCup) May 22, 2021
Making the Extra Man Count
Toulouse began to look dangerous as more opportunities out wide appeared against the tiring La Rochelle defence. It was on 59 minutes when they finally made the breakthrough. It took a Ntamack skip pass to Selevasio Tolofua who handed inside to Juan Cruz Mallia to capitalise on an outside overlap and score the first try of the afternoon. Ntamack adding the extra 19-12 to Toulouse.
On his first ever European start, Juan Cruz Mallia scores the first try in the Final 👏👏👏

And @StadeToulousain take the lead ❤️🖤#HeinekenChampionsCup #LARvTOU pic.twitter.com/iSNYuwzO5b

— Heineken Champions Cup (@ChampionsCup) May 22, 2021
Momentum Swings
The next ten minutes were largely filled with Toulouse failures to take advantage of the extra man. Ntamack electing to kick away possession on a number of occasions instead of realising opportunities out wide with the outnumbering Toulouse attack. Nevertheless, it was the French ten who kicked over a penalty on 70 minutes to extend his sides lead to 22-12.
Still, despite the change in momentum in favour of Toulouse, La Rochelle were yet to be undone. A Pita Ahki penalty on half way giving Brice Dulin the chance to send a mammoth kick into touch and leave his side 5 metres out from the Toulouse try line. The resulting line out saw some solid Toulouse defence to fend off the La Rochelle rolling maul. Regardless, La Rochelle plugged away with a series of pick and go's involving the giant frames of Will Skelton and Romain Sazy, before Tawera Kerr-Barlow dived over from close range bringing the outsiders to within 5 points with just over 5 minutes to go and the conversion to come. West missed the resulting conversion hitting the post for the second time in the match, a crucial miss as La Rochelle found themselves back in the Toulouse 22 in the following possessions.
As momentum swung from red to yellow, the best chance was again left to West as he played a grubber in behind the Toulouse defence which was cut out swiftly by the covering Ntamack.
Going it alone! 💪

Tawera Kerr-Barlow with a piece of quick-thinking to offer La Rochelle a lifeline!#HeinekenChampionsCup pic.twitter.com/Es7i6oNLTK

— Rugby on BT Sport (@btsportrugby) May 22, 2021
Final Scare
There was still time for a final scare for Toulouse when they attempted to put the ball out early, leaving Ntamack stranded in his own 22 with seconds to spare. The French fly-half was sacked as La Rochelle pressed and came heartbreaking close to a turnover in front of the Toulouse posts, before Toulouse recycled and cleared into touch to claim their fifth European Champions Cup title.
Despite missing out on a vintage Toulouse performance, they did enough on the day and all they will care about is adding that record fifth star to their jersey for next season. On an afternoon when it could have gone either way, it was the Antoine Dupont led efforts that see Toulouse Champions of Europe once again.
Let the celebrations begin 🥳@StadeToulousain have now won the #HeinekenChampionsCup more times than any other team in history 💪

A real champagne moment 🍾 pic.twitter.com/4am6uvE2Li

— Heineken Champions Cup (@ChampionsCup) May 22, 2021
We hope you enjoyed the article 'Toulouse Champions of Europe Once Again.' Where does this Toulouse side rank among the great European sides? Let us know!
Read More on Rugby Union Here: