Super Rugby Trans-Tasman: Action awaits down-under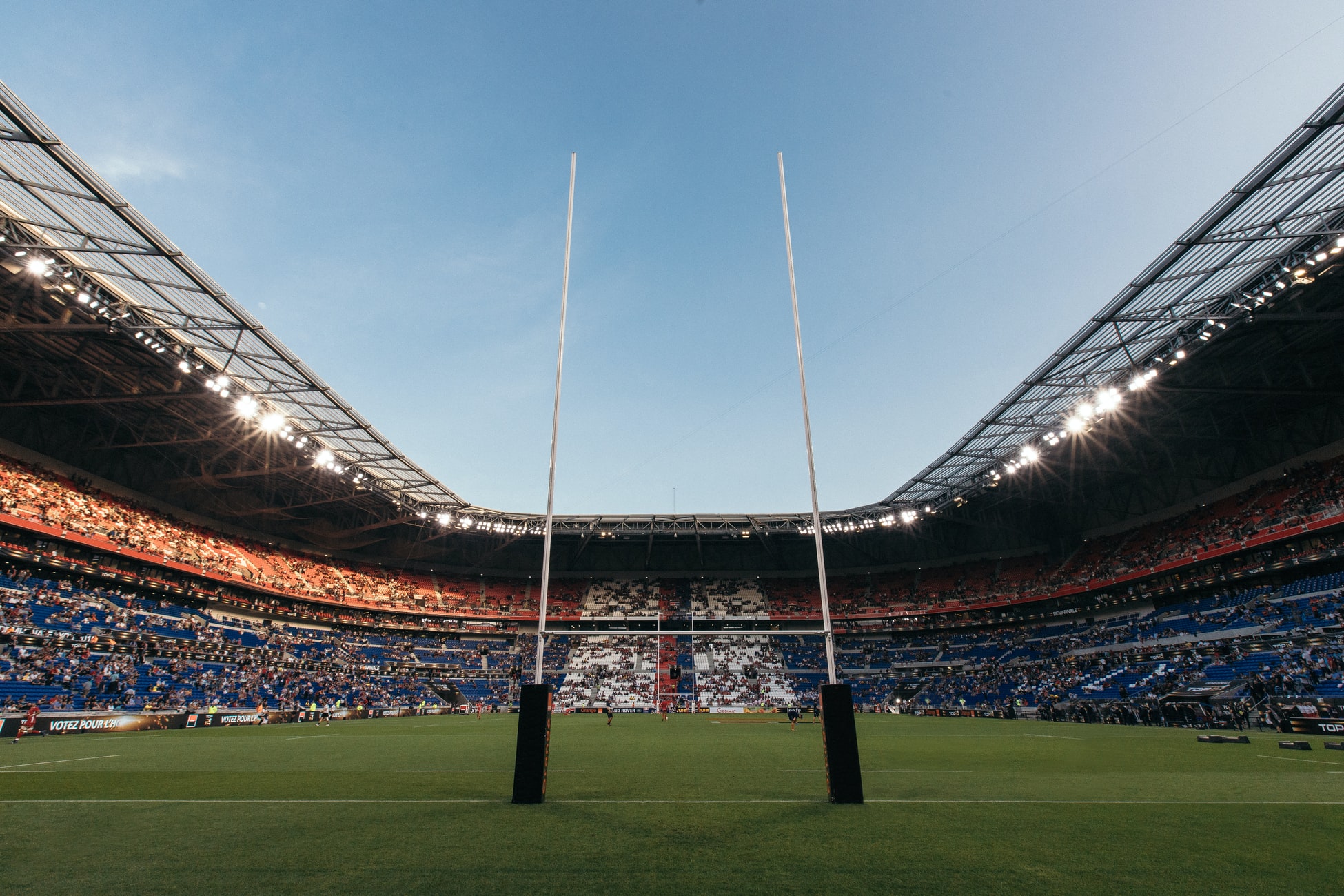 Super Rugby Trans-Tasman: Action awaits down-under
The inaugural Trans-Tasman iteration of Super Rugby kicked off last weekend.
Traditionally, the Southern Hemisphere's premier rugby union tournament included teams from Australia, Argentina, Japan, New Zealand and South Africa. However, the coronavirus pandemic has altered this format. Argentina, Japan and South Africa have all faced the chop with Australia and New Zealand marching into a new era.
Naturally, all five games were won by New Zealand teams in round one. Hardly surprising in truth. However, the margins of victory are where things become interesting. The teams expected to do well lost out, whilst games where a clear winner was backed, ended in close encounters. Take the Reds for example. They are Super Rugby AU champions. They went to Dunedin after sealing the title against the Brumbies in Brisbane.
But their performance against the Highlanders left much to be desired. Losing by 21 points to the fourth-best team in Super Rugby Aotearoa is indicative of just how good domestic rugby is in New Zealand. Should this trend continue throughout the new tournament – viewership and interest are likely to dwindle.
Waratahs surprise a few
Predicting sports results should be challenging. It is the unknown that makes things exciting. New South Wales have a proud history in Super Rugby. Reaching a couple of finals and winning the tournament back in 2014. Unfortunately, their standards have declined in recent years. Since the format changed to include a conference system, the Waratahs have been average at best.
Thus, their performance against the Hurricanes left a serious impression.
Going into the game, it looked like a simple win for the Wellington-based outfit. Astonishingly, the Tahs produced a performance level above what they delivered in Super Rugby AU. The game was fluid with tries and attacking intent. The pair shared 112 points between them. By full-time, the Hurricanes were victorious. But the Australian side is sure to be delighted with running in 48 points of their own on the night.
Crusaders crash in Round 1?
One major surprise of the weekend was the Crusaders' inability to close their game out against the Brumbies. Arguably the greatest franchise side in domestic rugby. They enhanced that reputation with another title in Super Rugby Aotearoa two weeks ago. Thus, most would assume that they would continue this impressive form with a convincing win over the Brumbies right?
Wrong.
The Crusaders only managed a 2-point win over their historic rivals. That result is likely to spur the men from Christchurch on to greater heights in Round 2 of the Trans-Tasman tournament.
Round Two Fixtures
Trans-Tasman: Hurricanes vs Rebels
Probably the most straightforward result of this weekend. The Hurricanes scored 64 points in the opening week of the Trans-Tasman Super Rugby tournament whilst the Rebels conceded 50. Thus, the men from Wellington go into this clash as massive favourites. Jordie Barrett and co will likely run riot at Westpac whilst the Rebels attempt to find some reminiscence of form before this tournament passes them in a flash and a blur.
Prediction: Hurricanes by 20.
Rebels line up ? pic.twitter.com/PmLrnNM9aZ

— Hurricanes Rugby (@Hurricanesrugby) May 19, 2021
Trans-Tasman: Western Force vs Highlanders
Two sides sprung surprises in week one of Super Rugby Trans-Tasman. The Highlanders outperformed expectations on their way to victory against the Reds. The men from Dunedin have been plagued by inconsistency this year. They clearly have the ability to beat almost anyone on their day. However, it is a case of if rather than when with them at the minute. Conversely, the Western Force were strong in their 1-point loss to the Chiefs. Betting odds had the Chiefs down as significant favourites, so pushing them that close is an incredible effort.
This week is their 2nd game at home so it is vital that they capitalize on a favourable fixture list. The Highlanders should fancy their chances in Western Australia though. Thus, a tight Highlanders win looks the most likely outcome on Friday.
Prediction: Highlanders by 10
Trans-Tasman: Blues vs Waratahs
Both of the famous blue adorning teams in the Trans-Tasman competition. Between them, they managed 98 points in round one. If we have a game anywhere near those levels then it will be worth the early kick-off. Obviously, if you live in Australia or New Zealand then the time won't be of much bother. However, if you are in South Africa or the UK, you may struggle to watch this one live. Nevertheless, if their form is anything to go by, this is a game stacked with points.
The Blues looked very good in the early weeks of Super Rugby Aotearoa so it could be a case of history repeating itself. The Auckland-based side is likely to perform strongly early in the competition and gradually fade as time goes on. Alternatively, the Waratahs have not been at their best in Super Rugby for a while. Their 2014 win seems a distant memory. However, if they build upon last week then they are definitely moving with an upwards trajectory.
Prediction: Blues by 18.
Tell us what you think of this team using only emojis Blues Whānau ???

?: @NSWWaratahs
?️: SAT 22 MAY
⏰: 4:35pm
?️: @edenparknz #BluesAllDay #WeAreTheBlues #BLUvWAR pic.twitter.com/vqJ5QslWKS

— The Blues (@BluesRugbyTeam) May 20, 2021
Trans-Tasman: Chiefs vs Brumbies
One of the most difficult games to pick this round. The Chiefs have a nasty habit of going missing when they play against the Brumbies. Whereas, the Brumbies will feel quite confident of a result in Hamilton after an impressive showing against the Crusaders last week.
Therefore, if the Chiefs are to do well this week, they will need big performances from their key players. Lachlan Boshier, Brad Weber, Anton Lienert-Brown and Damian McKenzie will all be influential on this result. McKenzie is one of those players with flair to blow a game wide open. Unfortunately, when he is cold, he is ice cold. So the Chiefs' fortunes could rest almost exclusively on the fullback's performance on Saturday.
Prediction: Chiefs by 5.
Trans-Tasman: Reds vs Crusaders
A fixture that is akin to the 'Super Cup' tie seen in football.
Both sides come into the Trans-Tasman Super Rugby tournament as champions of their respective countries. The Reds come into it off the back of a loss against the Highlanders. A disappointing outcome for a team that went into this tournament with high expectations.
Unfortunately, those woes are likely to worsen in week two.
The Crusaders are in town. New Zealand's most successful rugby union franchise travel to Brisbane after defeating Super Rugby AU runners-up, the Brumbies, narrowly in Christchurch. Now, if history is anything to go by, the Crusaders often start sluggishly. They are at their most vulnerable in the opening rounds of a tournament.
However, Scott Robertson and his men will not be satisfied with the nature of their victory last weekend. Thus, the Reds need to be ready for the 'red wrath' of the New Zealanders. They have a point to prove. Richie Mo'unga probably delivers a masterclass from flyhalf with the pack of forwards dominating and providing him with front foot possession.
Littered with All Blacks – it is unlikely that the Reds will get their home campaign off to a winning start this year.
Prediction: Crusaders by 14.
Round two team list ?? Who's joining us at Suncorp?! ??#REDvCRU #SupRugbyTT pic.twitter.com/MngJsuYsz2

— Crusaders (@crusadersrugby) May 20, 2021
We hope you enjoyed the article 'Super Rugby Trans-Tasman: Action awaits down-under.' Do you agree with our predictions for round two? Let us know!
[amazon_auto_links id="20076″]
Read More on Rugby here: