Champions League: Who still stands a chance?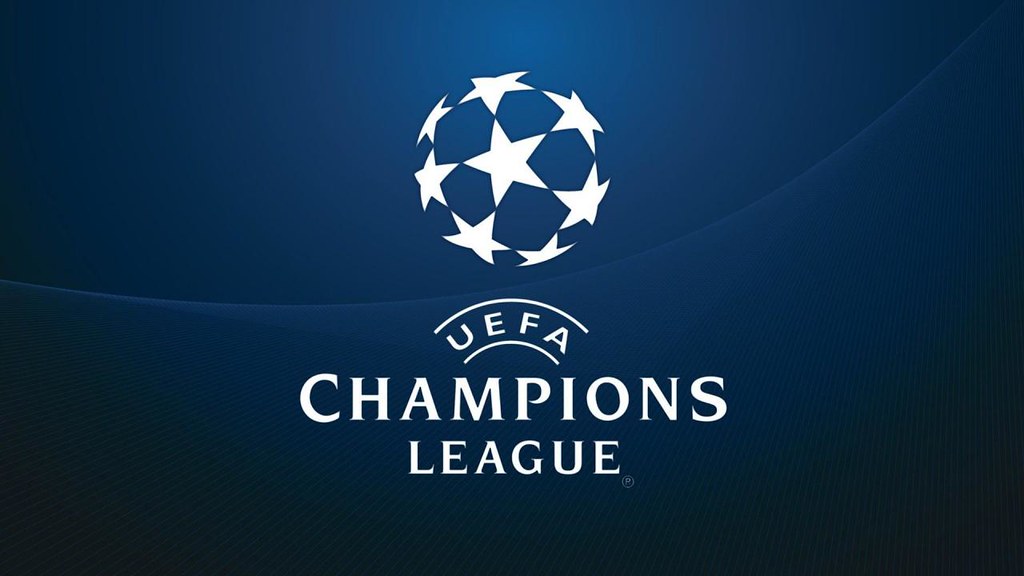 Champions League: Who still stands a chance?
Champions League qualification goes to the wire.
The 2020/21 Premier League will go down as one of the most unusual in the competition's history. Clubs have been forced to play the majority of their fixtures in empty stadiums. Whilst a congested fixture list has created a new challenge for them to negotiate. Thus, it is unsurprising that two of the three promoted teams are disappearing straight back to the Championship for 2021/22.
Naturally, clubs with the greatest resources and the biggest budgets have experienced the greatest success. Manchester City was crowned as Premier League Champions for the third time in four years and stand on the verge of a Champions League/Premier League double. The division is under serious threat of becoming similar to what is seen in France and Germany with one side dominating season after season.
More resources, better Premier League position 
Continuing on the theme of resources equating to better league position. Manchester United have sealed runners-up. In truth, many supporters of the Red Devils would be generous if they believe that their club's output was acceptable this year. Ole Gunnar Solskjær's men have produced promising moments. But overall, it has been an average campaign. Nonetheless, sealing Champions League qualification opens the door for more investment and development which could assist the Red half of Manchester in establishing themselves as trophy hopefuls in 2021/22.
Conversely, the fortunes of Chelsea have been incredibly fascinating throughout this year. Languishing under the guidance of Lampard. Their true potential has been realized under the tutelage of Thomas Tuchel. Roman Abramovich's west London side invested heavily in their squad during last summer. Proving once more that more resources provide the platform for a better Premier League position. However, that is where the true permutations come in ahead of this weekend's 38th game week.
Chelsea FC: Champions League Favourites 
When Thomas Tuchel arrived in London, Chelsea were 9th in the Premier League table. The former Paris Saint Germain manager went about transforming their fortunes in an emphatic fashion. If you had told the Blues supporters that they would appear in both the Champions League and FA Cup final with the top four almost sealed with victory needed at Villa Park – most would bite your hand off for that.
Tuchel has done an immaculate job at the Bridge. Admittedly, it looked like a lost cause when he arrived. His managerial pedigree was also in question as he did well at FC Koln and Borussia Dortmund but it is not difficult to do well with PSG. Having said that, he deserves all the praise should they secure qualification for Europe's elite club competition at full time on Sunday.
All eyes on Sunday. 👀#AVLCHE pic.twitter.com/gKn1QRUE9H

— Chelsea FC (@ChelseaFC) May 21, 2021
Liverpool FC: Back from the dead 
Their Premier League campaign looked dead and buried when they stuttered to another home defeat versus Fulham in March. Few, if any could have believed that Klopp's injury-ravaged side could be anywhere near the top four by the concluding weekend. Yet, they sit on the verge of unlikely success in what has been a challenging year.
Nathaniel Phillips deserves special praise. The Bolton born defender has risen from obscurity to become a cult hero on Merseyside. His performance at Turf Moor is particularly noteworthy. Two significant contributions at either end of the pitch with a goal and a goal-line clearance. Those moments have had a positive influence on Liverpool's goal difference going into the culminating weekend.
The Reds now have Champions League qualification within their grasp. Matching Leicester's result or ensuring that they beat Roy Hodgson's Crystal Palace should see them over the line. Interestingly, they sealed their first Premier League title in 30 years with a win at home over Palace in June last year.
Mohamed Salah has a huge interest in grabbing a goal or two as the Egyptian looks to seal his 3rd Golden Boot in four seasons. All things considered, it should be a cracker in front of a vocal Kop at Anfield.
3⃣7⃣ games complete
1⃣ to go

We end our season with a BIG game against @CPFC on Sunday 👊🔴 pic.twitter.com/kghebP63nH

— Liverpool FC (@LFC) May 21, 2021
Leicester City: The neutral's favourite for Champions League qualification
A week of contrasting fortunes for Rodgers and the Foxes.
In many ways, Leicester is the perfect second team for most followers of the Premier League. They play an entertaining brand of football and they are home to exciting talent. Unfortunately, despite being of great interest to the neutral, the Foxes are their own biggest enemy. Cast your mind back to Christmas 2019, Leicester were in 2nd hosting the league leaders on Boxing Day.
Many pundits believed that the 2016 Premier League Champions would be a real threat to the title. Disappointingly, they got battered by four goals and never looked the same again. Eventually, they plummeted out of the Champions League qualifying positions on the final day of the year.
Fast forward to the present day. Leicester were comfortably in the top four for the majority of this campaign. A win in the FA Cup confirmed their emergence as one of the league's big clubs. Travelling to Chelsea on Tuesday had a sense of déjà vu to it though in more ways than one. Rodgers had failed against Chelsea when only a draw was needed during his Liverpool days. Now, this could be the second consecutive season where he falls out of the top four in the latter stages of the division.
To avoid history repeating itself, Leicester will need to amass a huge win against Spurs this weekend. It is definitely possible but Rodgers loves making things difficult for himself.
"We're only concentrated on what we can do. Let's try and get the three points and see where we finish up. We prepare to face a tough team with top players."

🔜 #LeiTot pic.twitter.com/0hgEq1BqC1

— Leicester City 🏆 (@LCFC) May 21, 2021
West Ham United: The overachievers 
One of the few clubs who will be absolutely ecstatic with their Premier League campaign. Much has been made of the soulless atmosphere at their new Olympic Stadium and perhaps that has worked in Moyes' favour this year? The Hammers have come good with Soucek and Lingard leading the charge. UEFA Europa League football is all but confirmed after their impressive win against the relegated Baggies. Will a taste of Europe be enough for Declan Rice to stay for another season?
Tottenham Hotspur: Beginning of the end? 
Tottenham's woes are deepening – rapidly.
Since their move to the new stadium, all positivity has gradually drained. It appeared that Spurs had finally arrived in the modern era when Mauricio Pochettino reached the Champions League final back in 2018/19. However, their levels have never come close to matching that since. Daniel Levy and the board opted to sack Poch in favour of Jose Mourinho – a ticking time bomb really. Despite all his European experience and pedigree, the Mourinho modus operandi was never going to align with the players at Tottenham.
This reality was confirmed when the Portuguese manager was sacked in March. Now Spurs sit in a situation where the best player and talisman has announced his desire to leave in search of greener pastures. Their chances of qualifying for the Champions League are non-existent and they need to beat Leicester for a look-in at the Europa League. If West Ham grabs a point at home to Southampton, the UEFA Europa Conference League is their only ticket to the continent in 2021/22.
For context, Spurs were in the Champions League final 24 months ago – but as we know, two years is an eternity in football.
🗣 "Very disappointed with the result. We didn't give the fans the three points we hoped for and it's a massive disappointment."#THFC ⚪️ #COYS

— Tottenham Hotspur (@SpursOfficial) May 20, 2021
Everton: Perennial underachievers 
Everton is one of the great disappointments of the Premier League in 2021. There was a huge reason for optimism at Goodison at the start of the campaign. Securing deals for Allan and James Rodriguez was top business. Adding Ben Godfrey to their central defensive ranks was another intelligent deal. Their prospects looked even better after a triumphant performance against Spurs on the opening weekend of the Premier League back in September. However, nothing really came of their season despite positive signs.
The UEFA Europa Conference League is their best bet for European football in 21/22. Unfortunately for the Toffees, West Ham's demolition job of Sam Allardyce's relegated West Brom ended their Europa League prospects. However, beating the reigning Champions is easier said than done.
Having said that, anything is possible in the Premier League (Especially with their atrocious officiating and City's imminent Champions League final).
Arsenal: Premier League's young guns 
Arsenal's qualification for Europe hangs in the balance currently. The Gunners have had a turbulent Premier League term as Arteta attempts to instil his footballing philosophy. Young starlets have appeared in the form of Bukayo Saka, Emile Smith-Rowe and Gabriel Martinelli.
But with youngsters comes inconsistency. Arsenal will want to sign some experience to add to their youthful exuberance ahead of next season's Premier League charge. The North London club will be looking to secure UEFA Conference League qualification for 2021/22. To do that, they will need Leicester to beat Tottenham and Manchester City to beat Everton. Then, the Gunners themselves will need a victory against a resurgent Brighton outfit.
Enthralling viewing indeed.
The #PL table heading into the final day of the season pic.twitter.com/oHSjC4Glno

— Premier League (@premierleague) May 19, 2021
We hope you enjoyed the article 'Champions League: Who still stands a chance?' Who do you think will secure a Champions League spot this season? Let us know!
Read more on football here: