Chelsea closing in on the Champions League spot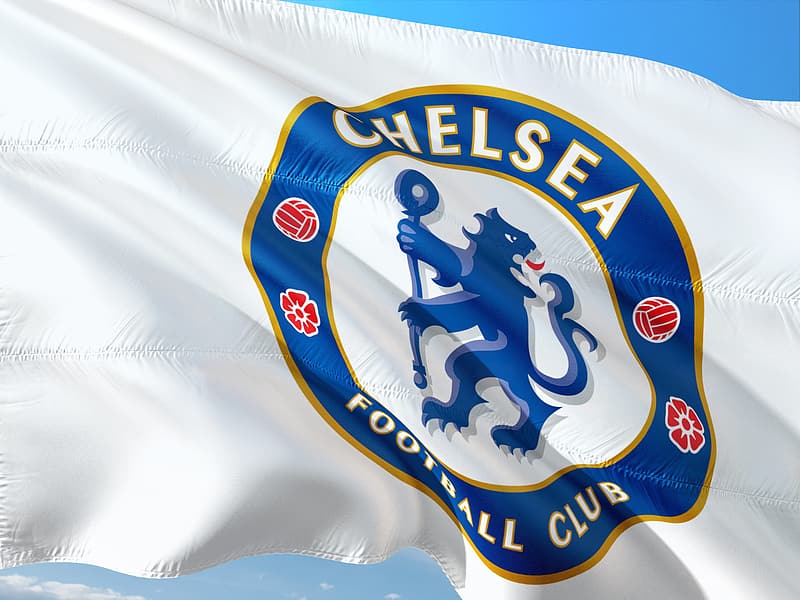 Chelsea fighting for Top 4
Chelsea visited Selhurst Park as the 4th placed team in the Premier League. The host, Crystal Palace are going through a rough patch with only one win in four matches since the restart. With Leicester City going against Arsenal later, Chelsea had a chance of getting in the 3rd spot and have an edge over the others. With Kante and Kovacic injured many wondered how Chelsea would line-up for this match.
Starting Eleven
There weren't many surprises at the back by Lampard, Kepa Arrizabalaga in goal with Azpilicueta, Christensen, Zouma and Reece James in front of him. But there was a surprise selection in midfield to replace injured Kante. With the unavailability of  Kovacic to replace Kante, many thought would obvious option to start was Jorginho. Lampard gave everyone a surprise with opting for Billy Gilmour instead of Jorginho for the holding midfield role. Which meant the midfield of Mason Mount, Billy Gilmour and Ross Barkley, with the front three of Willian, Giroud and Pulisic.
Jorginho's exclusion might not have surprised many as Lampard has not given him any minutes since his return from injury."He has been very professional about it. He wants to play as every player does. It is one of the hardest parts of the job telling a player who is not playing, or picking a squad and leaving out players, particularly when they are training well and Jorginho always trains well. He has handled it professionally and that's what I would expect", were the words of Frank Lampard addressing the situation of Jorginho.
Team news is in! 👊#CRYCHE pic.twitter.com/ZGMEpmfa2L

— Chelsea FC (@ChelseaFC) July 7, 2020
Exciting first half for Chelsea
Chelsea had to go at Crystal Palace from the starting whistle, as the race for top 4 is intensifying. Chelsea started of very well, scoring 2 goals before the cooling break. One from Giroud and the other one from Pulisic, first goal for Chelsea came because of some good wide play on the right hand side but Cahill's injury played a big part as Willian ran past him. Cahil went down while trying to chase down Willian, leaving the whole left side open for Willian to run at.
Willian made the most of it as he sprinted into the box and played a nice ball to Giroud in front of the goal, a simple tap-in for him. The second goal came from the boots of the 'American Dream', Christian Pulisic. He has been in some form after the return of football, one of the best, if not, the best for Chelsea. Mount and Barkley were making the Crystal Palace defenders do some work. Billy Gilmour also had a decent half, showed some great potential. Things took a turn towards the end of 1st half, as Crystal Palace got a goal back with an amazing strike from a distance by Zaha. Crystal Palace started to put pressure on the Chelsea defenders towards the end of the half.
Troublesome second period
Chelsea's struggles didn't end with the whistle for first half, instead they increased as Crystal Palace came back with a stronger will to get 3 points of Chelsea. As soon as the 2nd half started the Crystal Palace started attacking the weak and unorganized defensive line of Chelsea. As we have seen on many occasions, Chelsea's defense was all over the place and not at all looked convincing. Lampard had to take some action and he did, bringing on Tammy Abraham, Jorginho and Loftus-Cheek. The substitutions played their part as Tammy Abraham scored his 14th goal of the season, assisted by Loftus-Cheek. It looked like Chelsea could go past Crystal Palace with ease after that 3rd goal, but it took just a minute for Palace to score their second goal.
It was Benteke who scored his 1st goal, the goal came after a good play from the hosts on the right hand side, the movement ended in a similar way to the first Chelsea goal. With a scoreline of 3-2 and being on top of Chelsea for the whole time Crystal Palace were fancying their chances, to at least get a point. The disappointing Chelsea defense were just boosting the confidence of the home side. Reece James on that right side for Chelsea was not up for the game, most of Palace's attack came from that side. As time went by, Lampard's Chelsea were closing in on victory. The match was not over for Crystal Palace though, they fought till the last minute creating two big chances in added time. A header denied by the post, the other denied by some great defending from Zouma to deny Benteke.
Lampard starts by saying his team should have managed the game better, especially at 2-0 up and then again in the final stages when we led 3-2. He praises Kepa and Zouma for their crucial interventions right at the end. #CRYCHE

— Chelsea FC (@ChelseaFC) July 7, 2020
Vulnerable Chelsea
Even though Chelsea came out of Selhurst Park with 3 points, it was nowhere near to a convincing performance. After starting of the first half in a great fashion many waited to see how many goals will Chelsea score, but as the match progressed Chelsea put their Champions League spot on the line with another poor display defensively. Chelsea might look good when they attack but when it comes to defending, they don't look like a team capable of competing in Champions League. Even though they are in place for next years Champions League, it could go anywhere for them in the reaming matches. Palace managed to score 2 goals with 4 shots on target, if not for Zouma match could have ended in a draw. Going against Manchester United and Liverpool, both away from home, with this defense could crush their dreams of playing in Champions League next season.
We hope you enjoyed reading this article. What are your thoughts, will Chelsea make it Champions League or not? Let us know!
Read more on football here: