Can Mings solve England defensive woes?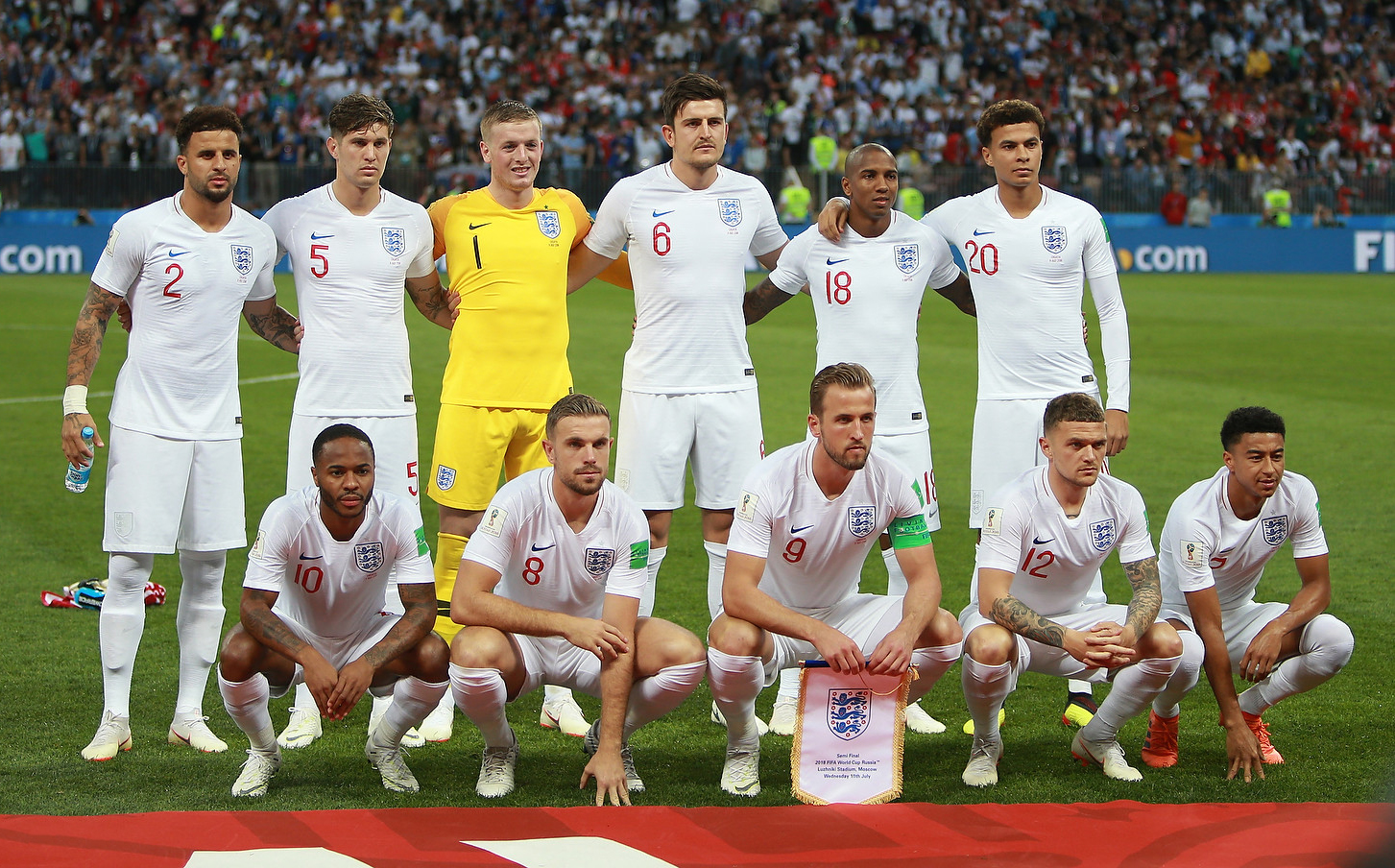 England Explore Defensive Options – is Tyrone Mings the answer?
Felt strange being out there with no fans, but was good to be back with a clean sheet. Kitman error with the NHS badge first half 🤷🏽‍♂️ pic.twitter.com/BX4wWXxYkD

— Tyrone Mings (@OfficialTM_3) June 18, 2020
After the promotion that followed, Mings became a hot topic amongst Villa fans – with his signature branded essential if Villa were to stay in the Premier League. After much negotiation with Bournemouth, Tyrone eventually signed for Villa. The deal would go on to cost around £26.5 million, raising eyebrows across the footballing world. But Villa, and fans, were sure that he would be worth the fee.
Mings started the season excellently, swiftly applying his smooth confidence in helping to sure up Villa's back line. His leadership impressed, as did his distribution. His aerial ability at 6 foot 5 inches was never in doubt, but his sharp pace surprised for his height. As the season progressed Mings' performances caught the eye of one man, Gareth Southgate. The England manager wanted Mings in his set up. And, as a former centre back himself, Gareth knew of the quality Tyrone held. But could Mings make the jump from domestic to national football? Can Mings solve England's defensive woes?
Mings' international debut
Southgate decided to give Mings the nod for a friendly against Bulgaria in October 2019. Despite England winning the game 6-0, the match was overshadowed by racist chants from a group of Bulgarian supporters. But this only fuelled Tyrone further, with the 27 year old conducting himself superbly throughout the match. But how does Mings fit into the side? For the friendly against Bulgaria, England started with their traditional 4-1-2-1-2. Mings and Maguire was the partnership at the back as Southgate looked to experiment with his defence. With Mings traditionally starting on the left of a back two at Villa, he looked comfortable alongside Maguire. But with the likes of Smalling, Stones and Gomez all looking for a place in the national team- can Mings outshine them?
Chris Smalling
After failing to secure a spot in Manchester United's first eleven, 30 year old Smalling was sent out on loan to Italian giants AS Roma back in the summer of 2019. He has impressed massively here, starting in 24 games in the Serie A. This will have undoubtedly brought him into contention for a place in the England set up. Although Smalling hasn't played for the national side since 2017 after being dropped by Southgate, his recent run in a defensively focused Italian league will be fresh in Southgate's mind as he selects his Euro 2021 squad. But what does Mings offer over Smalling? Well, Smalling has far more experience both in domestic competitions as well as internationally. Having been involved in European championships such as the UEFA Europa League as well as UEFA Champions League, Smalling would seem to have a better understanding of performing at the highest level.
Being a similar height and with only a few years between them- the contrast is far from stark. One massive advantage Mings does have is his relationship with Southgate. Smalling came to blows with the England manager back in 2017 and hasn't featured internationally since. Mings on the other hand clearly has a far more positive relationship with Southgate. This will give him a major helping hand in being chosen for the Euro squad next summer. Southgate is also a major fan of ball playing centre backs. And with Mings' main strength being his long distribution, Tyrone may already have a major edge.
John Stones
John Stones has had a tricky time as England's starting centre back. Despite making 24 appearances for the Three Lions, fans are still sceptical of his quality on the ball. A major mistake in the semi finals of the Nations League in 2019 is still fresh in the mind of supporters. This factor played a part in Mings' arrival into the national squad, as Stones was left out in his place. However, whilst Stones does have a mistake in him- his volume of appearances in top competitions shows why he is still in contention. With over 158 Premier League appearances and 39 international caps, Stones clearly still has a high level of play. That experience may also give him an advantage over Mings-  especially considering he is one year younger too.
Mings' experience ,or lack of it, is where he may become unstuck. The likes of Stones and Smalling have both come through the ranks of England, having being capped in all age groups. Mings' is a rarity- never playing at England youth level despite being 27 years old. This will leave him to have missed out on the coaching of the traditional 'England DnA'. This is where the likes of Smalling and Stones will have a higher chance of being picked by Southgate.
Joe Gomez
The final defender Mings will be fighting for a place with is Joe Gomez. Gomez is the youngest of the quartet, at 23 years of age. Despite this, Gomez has already had a very promising career. After joining Liverpool in 2015, Gomez has already racked up 67 Premier League appearances. He was also in England's youth setup, another factor that will please Southgate. Whilst Gomez undoubtedly has potential, he has struggled internationally. Having featured just 8 times for the national side, Southgate clearly utilises his other options over Gomez. An argument between himself and Sterling back in 2019 will have also played a major part in him not being picked. This may also be as a result of his age, Gomez' is one of the younger players in the England squad, and Southgate typically chooses older defenders as he feels they have more football intelligence that comes with time.
So how does Mings stack up against Gomez? Well, age is something Mings may have in his favour. Whilst he is older, Southgate typically trusts the older members of the squad which may give him an edge. Both defenders are similar in style, relying on power and pace to maximise their game. Gomez has been playing at a higher level for longer but Mings' distribution is often seen as better- adding to the competitiveness between the two. Either way Southgate has a tough decision on his hand, but who would you choose to start alongside Maguire?
Read more on football here: