Leicester's Smart Transfer Policy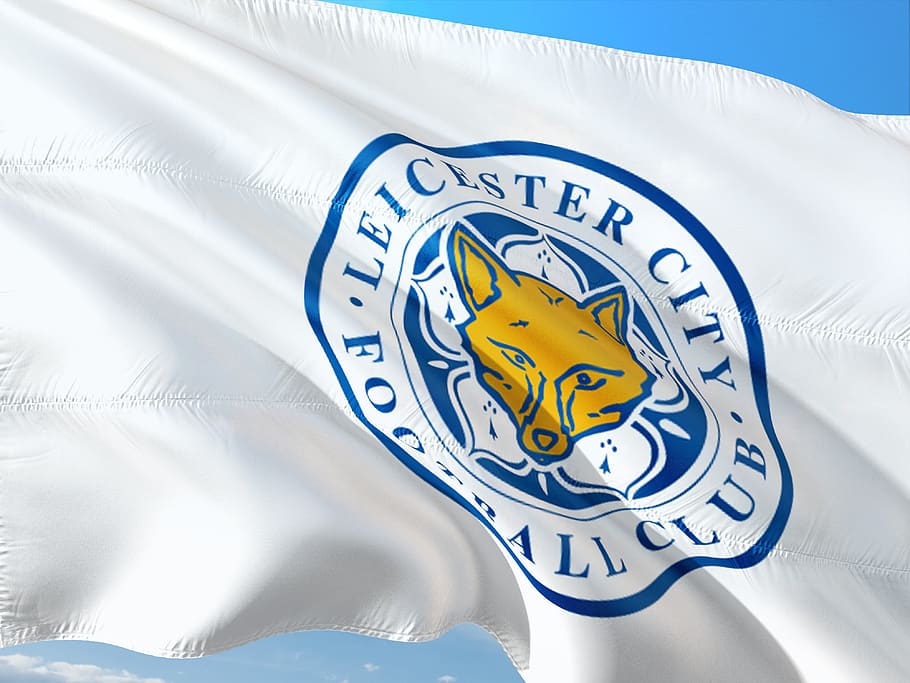 How Leicester City's smart transfer policy has made them one of English football's best run clubs
Leicester's Smart Transfer Policy
Following their 'miracle' 2015/16 Premier League title win under Claudio Ranieri, many expected Leicester City to fall quickly back into mid-table mediocrity.
However this has been far from the case. The the East Midlands club have backed up their unlikely triumph with three top half finishes in the four subsequent seasons.
Although it may seem natural to accredit the on-pitch performances of players and managers with these achievements, it is arguably the smart use of the transfer market that has facilitated this sustained period of success Leicester are currently enjoying.
So what is the secret behind Leicester's smart transfer policy? And why doesn't everyone just copy their blueprint? We analyse how the Foxes have established themselves as one of the best run clubs in the English top flight.
Savvy signings
The first core component of Leicester's transfer strategy is the one they are most often revered for: recruiting exciting talents for reasonable price tags.
It is well known that the Leicester City title winning squad of 2016 was assembled for a mere £52 million. This figure was not only dwarfed by their title rivals, but by most of the league, making their achievement all the more impressive.
Key men in this side, such as Riyad Mahrez and N'golo Kanté, were signed for paltry fees of £400,000 and £5.7 million respectively. The former would contribute to 44 league goals in his three full seasons at the club, whilst the latter would go on to win the PFA player of the year award at Chelsea. They are undoubtedly two of the greatest bargain signings in Premier League history.
Since then, Leicester's transfer business has gone from strength to strength. The club have become synonymous with acquiring exciting talents deemed to be too risky or unpolished for the traditional 'top 6'. They have excelled at developing these players into some of the world's most sought after players.
John Stones cost £50 million
The entire Leicester City title winning squad cost £52 million pic.twitter.com/gjPe15aljF

— Now Football (@Now_FootbaIl) August 9, 2016
The benefits of becoming a 'stepping stone' club
This blueprint has allowed the Foxes to operate within a niche market. They have used their Premier League status as a pulling factor to attract players from the Championship and top European leagues. However, they have not tried to compete with their rivals to sign proven Premier League stars.
They instead offer players a platform from which to develop, promising valuable minutes and Premier League experience to their new signings. This makes the King Power a very appealing destination for many players across Europe.
This approach has paid dividends, as exemplified by their squads over the past few seasons. The signings of Wilfred Ndidi, Harry Maguire, Çağlar Söyüncü, Ricardo Pereira, and James Maddison for a combined £89 million have represented excellent value.
These players, amongst others, have enabled Leicester to transition seamlessly from their title winning squad, to the one currently at the King Power Stadium.
The club's 5th place finish in 2019/20 is concrete evidence of this transition, proving that Leicester can compete with the elite without matching their astronomical financial investment in players.
Leicester City's 2016 Title-Winning Squad: What Happened Next? #LCFC https://t.co/3GDBqphEcH pic.twitter.com/R9XDcPTgOu

— FOXES Report (@FOXES_Fanly) May 2, 2019
Knowing when to sell
However, what really sets Leicester's smart transfer policy apart from their Premier league rivals is their willingness to sell prized assets if the price is right.
Whilst most clubs try to hold on to their best players at any cost, Leicester have often been open to letting theirs go. However, this certainly does not mean that they readily auction off their top talents 'en masse', as has been seen with the likes of Ajax following their 2019 Champions League run.
Instead, the Foxes exert a great deal of control over their outgoings. They usually allow only one of their top performers to leave the King Power Stadium each season.
Thanks to their comfortable Premier League status, Leicester are relatively financially stable, and are a desirable club to play for. This means they have no necessity to regularly put their best players up for sale. However they still chose to do. Kanté, Drinkwater, Mahrez, Maguire and Chilwell have all departed in consecutive years since 2016, fetching the club a huge combined £250 million in transfer fees.
These lucrative sales demonstrate that the East Midlands club are able to drive an extremely hard bargain when negotiating with other clubs, never selling for cut price fees.
This ruthless negotiating power was plain to see throughout the saga which saw Harry Maguire move to Manchester United. Despite weeks of negotiation, the Red Devils were unable to lower Leicester's valuation of the player. They were eventually forced to pay a world record £80 million for the centre back. Although he has proved a useful addition at Old Trafford, it quickly became evident that this was an overpayment for the England international.
#LCFC 'star' player sales:-

Kante – £5.5m ➡️ £30m
Drinkwater – £1m ➡️ £35m
Mahrez – £450,000 ➡️ £60m
Maguire – £17m ➡️ £80m
Chilwell – £0 ➡️ £50m

A humble £23.95m investment turned into £255m in 4 years.

Kudos to Leicester city!!!#EPL #FPL #Drinkwater

— Gambit King (@IamValhustle) August 27, 2020
Why sell your best players?
The genius of this transfer policy is that the astronomical incoming transfer fees received can be reinvested into new signings, creating a conveyor belt of elite talent. This ensures that the squad is constantly refreshed and rejuvenated in a financially sustainable manner.
Each summer, the sale of one star has allowed Leicester to bring in a number of new signings. This strategy has been successfully repeated over and over again. It works so well because the Leicester hierarchy are always confident of having adequate replacements for their stars waiting in the wings.
When Kanté departed for £32 million, Ndidi arrived for £16 million. When Drinkwater left for £34 million, Maguire and Iheanacho came in for a combined £37 million. The sale of Mahrez for £61 million saw Maddison, Pereira and Söyüncü signed for a total of £61.5 million. Most recently, the departure of Maguire facilitated spending of £88 million on the acquisitions of Tielemans, Pérez and Praet.
Upon inspection of these figures, it is clear that the majority of Leicester's spending each year is funded by one high profile sale. This player turnover prevents the squad from stagnating or becoming too old. However it also maintains a manageable player flux and ensures a degree of continuity.
Although it may seem rational for a club to hold on to their best players in search of short term results, Leicester have shown that there is great value in selling and reinvesting in order to stay competitive in the long run.
Soyuncu named as part of Premier League Team of Year https://t.co/vjM0tO0KgT pic.twitter.com/FZ0J6KAqMI

— ANADOLU AGENCY (ENG) (@anadoluagency) September 9, 2020
You can't always get it right
Despite the irrefutable success of Leicester's smart transfer policy, there have still been several occasions on which they have got it wrong.
In the years since their title triumph, the club have made a number of high profile signings that have flattered to deceive. Notable 'misses' in the transfer market include; Ahmed Musa (£17.5 million), Islam Slimani (£27.5 million), Adrien Silva (£22.5 million), Vicente Iborra (£13.5 million) and Rachid Ghezzal (£12.6 million).
All of these players struggled to adapt to the Premier League and have all since departed the club either on loan or on permanent deals. This proves that the Leicester transfer blueprint is not perfect, but then again, who's is?
Thankfully for the Foxes, their mammoth incomings from player sales have more than covered the costs of these expensive flops, with the number of 'hits' in the transfer market far outweighing the number of 'misses'. This ensures the East Midlands club can continue to operate with this transfer policy, reaping the on pitch rewards that come with it.
🗣"If we make a number of quality signings, that sets us up for the season!"

Leicester City manager Brendan Rodgers on the transfer window pic.twitter.com/GvpNNfAQTR

— Football Daily (@footballdaily) September 13, 2020
We hope that you enjoyed this article 'Leicester's smart transfer policy'. Who do you think will be the next big star to leave the King Power? How do you see this current Leicester squad getting on this this season? Let us know!  
If you enjoyed this article, you can read more on the Premier League here: