Tennis TV Reporting: A New Experience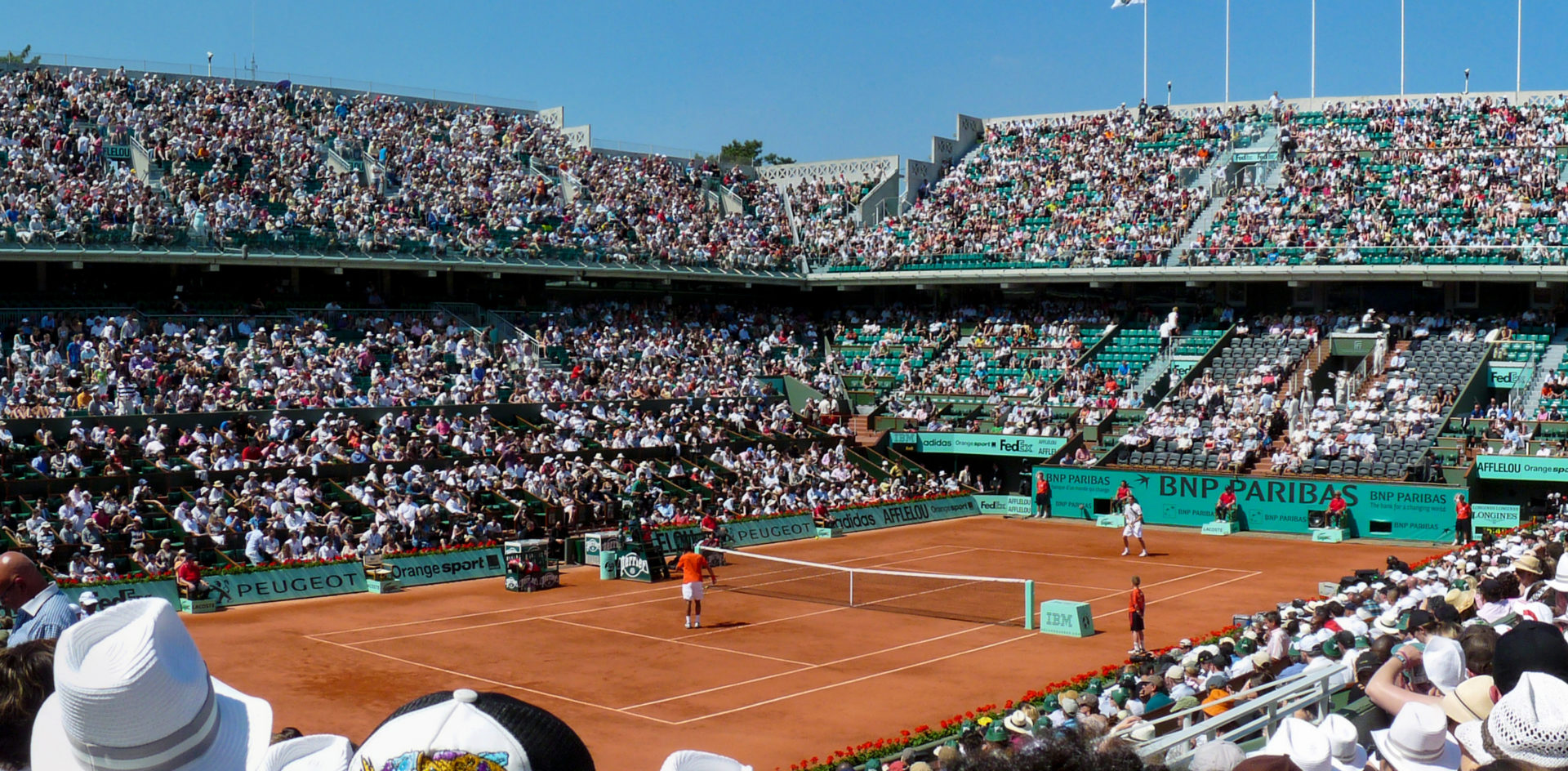 Tennis TV Reporting: A New Experience
It is incredibly different to report from a tennis tournament where you're not actually present. For this year's edition of the Internazionali BNL d'Italia, only a handful of journalists have been accredited to actually access the arena, the rest of us are left with a 'virtual accreditation', meaning that all press conferences are on Zoom, and all games can be seen on WTA Media and Tennis TV. For the first two days, my access to these two channels did not work, so I only saw what was given on Supertennis, the Italian federation's own channel – meaning I only saw matches with Italian players. Tennis TV reporting is definitely a new experience.
Just that wasn't really a bad thing, however. The Italians have come on strong this tournament, surprisingly some say, because they have no audience to cheer them along. 18-year old Lorenzo Musetti beat no less than Stan Wawrinka in only two sets, stunning the world with superb backhands. Wawrinka had already earned ATP ranking points when Musetti was born.
Two more somehow surprising victories came when Stefano Travaglia beat Borna Coric, US Open semifinalist. Travaglia too needed only two sets to beat a much higher seeded player than him – Travaglia is ranked as no. 84, while Coric is 26. In the next round, one Italian will inevitably disappear from the tournament, however, Travaglia faces Italian top-seed Matteo Berrettini on 18 September.
Although Salvatore Caruso couldn't keep track with the world's best ranked player Novak Djokovic, Jannik Sinner, another great Italian talent, beat the world's no. four, Stefanos Tsitsipas, in three sets, 6-1, 7-6, 6-2, a truly amazing win, at least when looking at the statistics. Sinner had earlier won a bizarre game against Benoit Paire, who seemingly because he was angry for having to play on the first day of the tournament, did just about everything he could to unnerve both his adversary and the umpires, Sinner stayed cold and calm.
A clearly content but very composed Sinner told journalists at the press conference afterwards that although it's difficult to be locked up in a hotel and play games for empty seats, the most important thing at the tournament is actually to play tennis. In short, it didn't seem like the 19-year old Sinner from San Candido in the very north of Italy missed the audience too much.
One player that does miss the audience is Rafael Nadal. Although he won very convincingly against his fellow Spaniard Pablo Carreño Busta, Nadal lamented the lack of cheering crowds at the press conference after the game. As the games get more tense and more challenging, Nadal is likely to miss the crowd that tends to cheer him along, especially when facing his primary rival Novak Djokovic, even more. What remains to be seen is how he deals with it.
How you deal with empty stadiums might just turn out to be a determining factor in this year's tournaments. If you like Jannik Sinner, are not that accustomed to spectators anyway, and may even feel a bit too much pressure when fans chant your name before a decisive serving game, you'll have an advantage. If you on the other hand, like Rafa Nadal, thrive on the energy that the audience gives you, you might just be up for a few surprises this year.
Tennis is after all, a mentally and emotionally crushing sport, the audience factor is just another issue that the players need to try to deal with.
We hope you enjoyed this article 'Tennis TV Reporting: A New Experience'. Who do you think will win a grand slam this year? Let us know!
Read more on tennis here: