Nitto ATP Finals Preview: Who will win?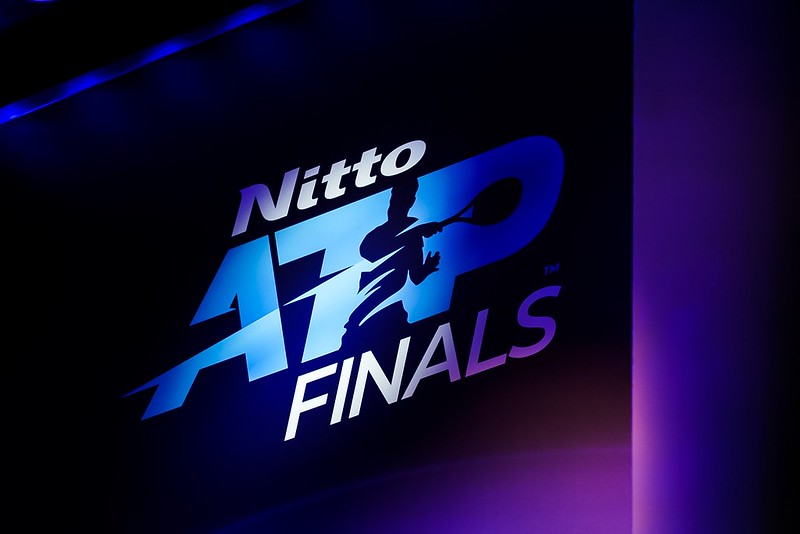 Nitto ATP Finals Preview: Who will win?
With the 2020 tennis season coming to an end, the best eight players from this year go head to head at the Nitto ATP Finals on Sunday. The biggest tournament, after the grand slams, concludes the year with a blockbuster finale. The week-long event consists of two groups of four, with the top two progressing into the semi-finals.
Only the best tennis players in the world compete at the ATP Finals, and this year will be no different. The annual tournament is celebrating its 50th anniversary. It will be held at the 02 arena in London for the 12th and final year, before it moves to Turin in 2021. Unfortunately fans will not be able to attend, due to the coronavirus pandemic.
Last year's tournament saw Stefanos Tsitsipas beat Dominic Thiem to claim his first ever ATP title. Previous winners include top tennis players like; Novak Djokovic, Roger Federer, Andy Murray, Boris Becker and the list goes on.
Unfortunately Federer, who holds the most ATP final titles (6) and the joint highest grand slam titles (20), will not be able to compete in this tournament, following a knee injury sustained earlier this year.
This gives World number one, Novak Djokovic the chance to equal his record for the most ATP final wins. This comes with tough competition from Rafael Nadal however, who is searching for a maiden ATP Finals title. The closest the Spaniard has ever come was when he made the final in 2010 and 2013.
With the groups drawn on Thursday, players can prepare to face each other in the most challenging tennis event of the year.
Two super groups 🤩

Which matches will you be watching? 👀#NittoATPFinals #ATPTour pic.twitter.com/M4t0KlMSnS

— ATP Tour (@atptour) November 13, 2020
Who will be competing?
Group Tokyo 1970:
The first group drawn consists of world number one, for a record-tying sixth year, Novak Djokovic. He will face Daniil Medvedev who has just won the Paris Masters, 7th ranked Alexander Zverev and Argentine Diego Schwartzman.
Last year Djokovic couldn't progress out of the group stage, after drawing the likes of Roger Federer and Dominic Thiem in his group. However he has had a very strong 2020. He's won four titles, and has only lost three games all year. Having struggled recently, Novak will no doubt be determined to claim the joint record for the most ATP final titles.
Daniil Medvedev is just coming off a win in the Paris Masters, when he beat fellow group member Zverev in the final. He also replaced Federer in 4th position in the world rankings going into this tournament. With the form he is on, he will be a hard player to stop.
23-year-old German Alexander Zverev, won the ATP finals in 2018 after beating Djokovic in the final. He recently won two back to back titles in Cologne but suffered with fatigue going into the Paris Masters final. He will definitely be tough competition in the group now that he has had time to rest.
Lastly is world number nine, Diego Schwartzman. The Argentine will be considered the underdog in this group, as he competes in the tournament for his first time. He finished runner up to Zverev in Cologne and was recently knocked out of the last eight in Paris to Medvedev. Nonetheless, he has produced some good performances this year indoors and should by no means be ignored.
Congratulations Nole.🤩👏@DjokerNole has secured the year-end No. 1 ATP Ranking for the sixth time in his career. pic.twitter.com/mM9yczAuOI

— Tennis Channel (@TennisChannel) November 6, 2020
Group London 2020:
Arguably the more exciting group, sees world number two Rafael Nadal compete in search for his first ever ATP Finals title. It is the only trophy missing off his phenomenal CV, after he equaled Federer's record for the most grand slam titles (20) with his French Open win in October.
Surprisingly however Nadal holds the record for the most consecutive ATP Finals appearances, qualifying ever year for the prestigious event dating back to 2005. He will face world number three Dominic Thiem, last years champion Stefanos Tsitsipas and Russian Andrey Rublev in this group.
Even though Nadal won a record 13th French Open last month, he bowed out at the semi-finals of the Paris Masters to Zverev. Now he is fresh and prepared for this tournament, the Spaniard will not go down without a fight.
His toughest opponent will be Austrian tennis player Dominic Thiem. The 27-year-old US Open winner, beat Federer and Djokovic in last year's group stage before losing to Tsitsipas in the final. As one to watch, we could definitely see him go far again this year.
With 2019 ATP finals champion Stefanos Tsitsipas in the group, Nadal will have an even harder run to the final. Tsitsipas won it in his first year at the ATP Finals and has proved to be a hard player to control. Although the Greek has had a tough 2020, a semi-final appearance in the French Open and an Open 13 win will give him confidence in the group.
Last but not least, is in-form Andrey Rublev. Coming off back to back victories in St Petersburg and Vienna, he has won five titles in 2020. Although this is his debut appearance at the Nitto ATP Finals, the Russian has had a sublime year. This will give him the motivation he needs to pull off some surprise wins next week.
A repeat of the 2019 final in the 2020 group stage?

Yes please 😍@StefTsitsipas @ThiemDomi #NittoATPFinals pic.twitter.com/MgNl5go9xb

— Tennis TV (@TennisTV) November 12, 2020
Who are the favourites?
In the build up to the Nitto ATP Finals on Sunday, the common favourite is Novak Djokovic. He will be determined to win his sixth ATP Finals title and equal Federer's record.
With four titles to his name already this season, he sits as world number one for the sixth year- tying another record. After losing out to Nadal in the French Open and to Lorenzo Sonego in the Vienna Open quarter-finals, Novak will be itching for this title.
However it is Djokovic's to lose. Nadal has never won an ATP Finals title, and that will only spur him on to add one to his vast trophy cabinet. To name himself amongst the greatest tennis players of all time, this tournament is a must win. He already has a joint-record 20 grand slams to his name, and this will be his next target.
With the top two in the world as favourites, that doesn't mean we can forget about the others. As seen last year Stefanos Tsitsipas beat the likes of Federer and Thiem to win, showing that the underdogs can pull off a shock victory.
Players should be wary of the form of Daniil Medvedev and Andrey Rublev going into this tournament. While Tsitsipas hasn't had the best year, other players can replicate his feats achieved in 2019.
With the best players in the world playing each other, it is hard to call one stand out favourite. Nevertheless it is obvious to see that fans are in for a special finale to end this chaotic season in the world of tennis.
We hope you enjoyed this article 'Nitto ATP Finals Preview: Who will win?' Who do you think will win the Nitto ATP Finals next week? Let us know!
Read more on Tennis here: