Formula One: Predictions ahead of the 2021 season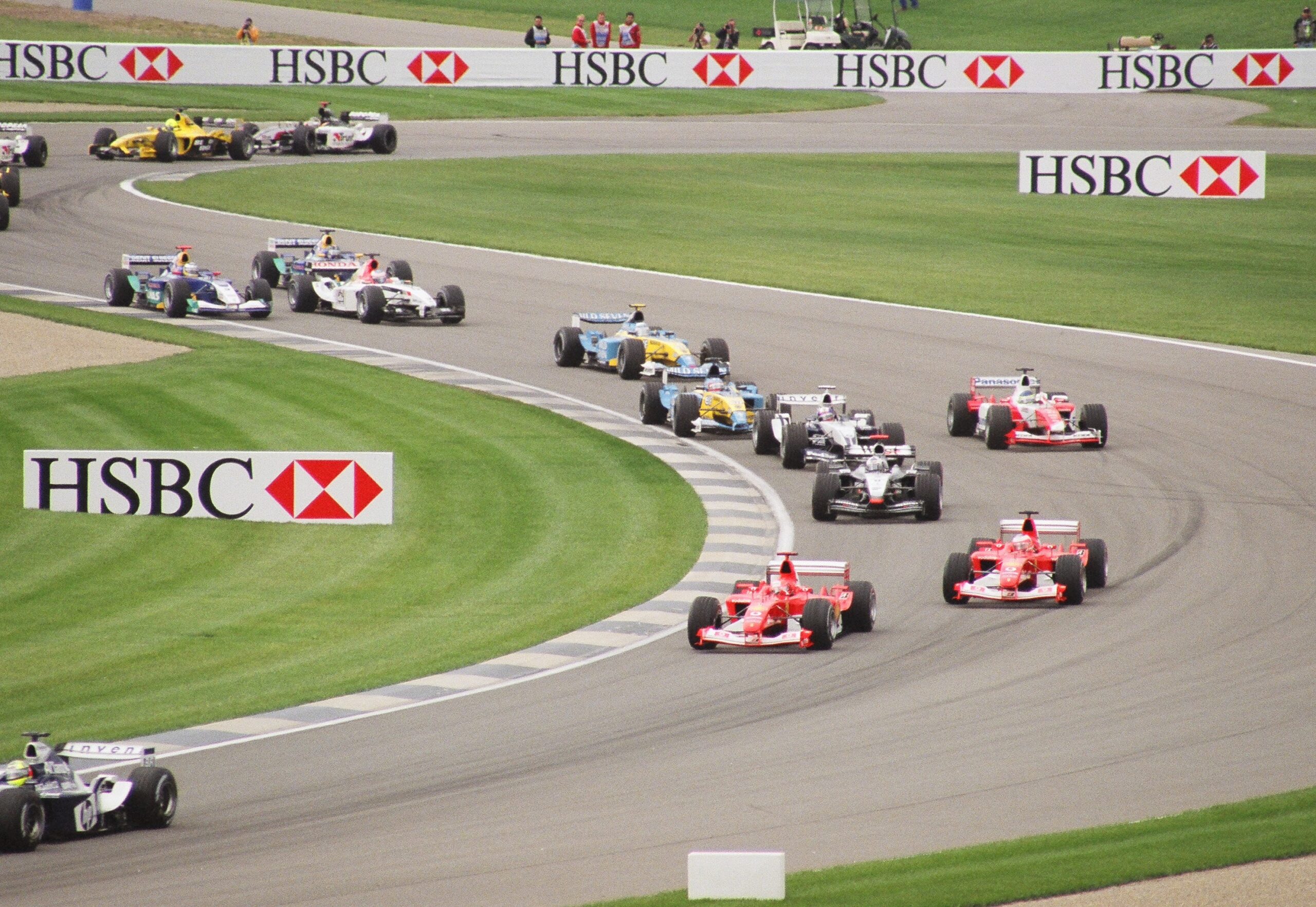 Formula One: Predictions ahead of the 2021 season
Friday marks the beginning of the 2021 Formula One calendar. The teams and drivers embark on pre-season testing with Bahrain set to host the opening race weekend of the year. Lovers of 'Drive to Survive' will see the release of season three from the 19th of March and the 23-race schedule has been confirmed. Thus, now is the perfect time to get some early predictions in.
Mercedes to win both Championships – AGAIN
This is one of the least adventurous predictions within the selection. Mercedes is such a well-drilled outfit. Taking the constructor's title by 254 points in 2020 signifies just how dominant they have been in recent times. However, the 2021 Championship should see this gap minimise.
The rules will remain unchanged in 2021 and most teams will have made 'minor' adjustments to their cars ahead of the green light in Bahrain. Thus, we are likely to see a hotly contested battle with points being more evenly distributed. Unfortunately, it is unlikely that any of the challengers will be able to dethrone the German manufacturers in the space of a few short months.
Mercedes F1 team shows off Lewis Hamilton's new ride: https://t.co/C8N3aaYXch pic.twitter.com/NTsw3qaUMq

— Autoblog (@therealautoblog) March 6, 2021
McLaren-Mercedes to win a race
McLaren has not won a race since Jenson Button won a McLaren dominated weekend back in Brazil in 2012. Lewis Hamilton claimed pole position and set the fastest lap of the weekend whilst his teammate took the spoils and the 25-points on race day. Now the Woking-based outfit has resigned with the German manufacturers and their stock has risen under the stewardship of Zak Brown.
Therefore, the likelihood of the team in Papaya Orange grabbing a win is high. Two podiums and 3rd in the Constructors Championship in 2020 signifies major progress for the 8-time World Champions. Ricciardo and Norris make for an exciting pairing. A win with a well-crafted strategy or a bit of safety car luck is certainly within their grasp. It all relies on whether they can marry the powerful Mercedes engine to their constantly improving chassis.
Keep calm. Race weekends are coming. 👊🏁 @LandoNorris pic.twitter.com/sHwdu0Suxq

— McLaren (@McLarenF1) March 6, 2021
Alpine F1 to score a couple of podiums in 2021
Renault F1 have recently been rebranded as Alpine – Renault's sports car brand. Therefore, the name may be different, but expectations will still be sky-high. Daniel Ricciardo has been replaced by Fernando Alonso – the most demanding driver on the grid. Thus, the French team will need to grab some podium finishes to meet the Spaniard's minimum expectations in 2021.
Vettel to finish in the Top 4 of the Driver Standings
The forgotten man in 2020. One of the drivers with it all to prove. Sebastian Vettel is a proven talent in a Formula One car. He has the third-most wins in the sport's history (53) – behind Lewis Hamilton (95) and Michael Schumacher (91). However, he appears to have lost his mojo. The German has not been the same driver since his shock accident at the German Grand Prix in 2018 and Charles Leclerc bullied him out of his first-driver status in a similar way to what Ricciardo did at Red Bull in 2014.
Therefore, joining Aston Martin presents him with a new opportunity to thrive. He can kick-start his career in 2021. Otmar Szafnauer believes that the Aston will be third-fastest so Sebastian will be in the hunt for points this season. Placing himself in the Top 4 at the end of the season will be a definite goal of his in his first season with British-racing green overalls.
The Sebastian Vettel Story, 2007-present 👀

Season 15 – coming soon! 🤩#F1 pic.twitter.com/zn5nrVa7xs

— Formula 1 (@F1) March 4, 2021
Ferrari engine to improve – but not enough
Disobeying the regulations in 2019 led to a disastrous 2020 for Ferrari. The Italians suffered from a poor power unit and found themselves well off the pace. Their engine will improve significantly this year, but they will still be a couple of steps behind Mercedes, Renault, and Honda.
Their Research and Development throughout 2021 will be imperative if the Tifosi are going to be challenging for Championships once the new regulations come into action from 2022.
Verstappen to push Hamilton hardest for the title
Red Bull's preferred driver is Max Verstappen.
That is basically the worst kept secret in the Formula One paddock. If Red Bull maintains their position as Mercedes' biggest challenger in 2021 then Max will be the man to push Lewis the hardest. The Dutchman has smoothed his rough edges and is maturing into an exceptionally reliable driver for Christian Horner. His more measured approach makes him a greater threat. If Honda's power unit comes to the 'party mode' – pun intended, then we can expect a couple of front-row starts and possibly a few front-row finishes.
Max Verstappen should have his sights set on a top-two finish in this year's Championship.
Bring on the new season 🔥 pic.twitter.com/BcU6S4YtAw

— Max Verstappen (@Max33Verstappen) March 10, 2021
Sainz and Leclerc – Challenging Tradition
Ferrari goes into 2021 with an impressive driver line-up. But this new setup requires a major change: old habits will need to be left in the past. Charles Leclerc has proven himself as a top driver. His performances in 2020 underline his qualities as a top-drawer performer. The car was poor, and he still delivered two podiums. On the other hand, Carlos Sainz is yet to race for one of Formula One's big three.
McLaren and Renault were both in the upper echelon of the midfield, but expectations are massive when racing in Red. The Italian constructor is his first shot at the big time. Mattia Binotto needs to put Ferrari's historical tradition of having a first and second driver aside and give both drivers the opportunity of pushing each other to the limits.
If the team can create a harmonious atmosphere – then Sainz and Leclerc could become one of the most productive pairings on the grid.
George Russell to outperform Williams and move to Mercedes in 2022
Many Formula One fans were disappointed when George Russell failed to secure victory during the Sakhir GP at the end of last season. However, that failure would have enhanced his appetite for success. The 2018 F2 Champion has the racing pedigree and real maturity for such a young driver. He will be hungry in 2021.
Resulting in him outperforming his new-look Williams and Nicholas Latifi which should see him seal a move to Mercedes for 2022.
Looking to the future while remembering the history. Nice one team. 💙 @WilliamsRacing pic.twitter.com/32HG0E0Dvm

— George Russell (@GeorgeRussell63) March 5, 2021
Gasly to deliver – Flashes of Brilliance from Tsunoda
The Red Bull approach to their driver line-up has become increasingly ruthless since the departure of Daniel Ricciardo in 2018. Pierre Gasly fell victim to it in 2019 with Albon following suit in 2020. The former has kicked-on since the setback and he grabbed an impressive 75 points in 2020 which included his first Grand Prix victory at Monza.
He has tonnes of talent, but he will need to move away from the Red Bull stable if he is to realise his potential in Formula One. Yuki Tsunoda makes his F1 debut this season after an impressive third place in last season's F2 Championship.
The young Japanese driver will be getting to grips with F1, but he will deliver flashes of brilliance. The Honda protégé delivered regularly last season with Carlin and although it will be naive to expect him to do the same in F1 – his quality will shine through.
Mick Schumacher to have a quiet debut season
It is finally happening. A Schumacher will return to the F1 paddock for the first time since Michael retired in 2012. Nine years later, his son Mick takes his bow after being crowned as the Formula Two World Champion in 2020.
Thus, pressure and expectation will be massive on Mick's young shoulders.
Despite this, it is likely that the former Prema Racing man will have a quiet campaign. His first season in F2 ended in a 12th place finish. His consistency and decision-making improved massively in his second season – leading to him following in the footsteps of Charles Leclerc and George Russell on their pathway to F1.
Having said that, he should outperform his controversial teammate in the new-look Haas setup.
The Schumacher name is back on the #F1 grid 🙌 pic.twitter.com/GLgcHb7Dge

— Formula 1 (@F1) March 8, 2021
Perez to overtake Bottas as the best Number 2 in Formula One
The 11th and final prediction for 2021 goes to the man in car number 11. Sergio Perez performed superbly in a competitive Racing Point (Pink Mercedes) package during 2020. The Mexican finished the season in 4th with one victory to his name. As mentioned previously, Red Bull has become cut-throat with its driver recruitment of late.
However, Perez comes to the team with considerably more experience under his belt (191 starts). Gasly had 21 in 2019 and Albon a measly 12 when he was promoted in Belgium of the same year.
Thus, Checo comes in much more prepared than his predecessors. The Mexican is renowned for his immaculate tyre-management – a weapon he used often during his days with Sauber. This gives Christian Horner and his team room for manoeuvrability in their strategic decisions.
A luxury that they have missed since Mark Webber left the team in 2013. This advantage should result in Red Bull giving Toto Wolff and Mercedes a lot more to contemplate. Perez could cut into the number of podiums on offer for Valtteri Bottas in 2021.
Allowing the 'Bulls' to be much closer to the Silver Arrows in the Constructors Championship come December this year.
Somebody pinch us… we must be dreaming! 😴@schecoperez certainly feels like he still is, as he explains how it feels to be in the iconic @redbullracing colours ahead of the first official track time of the season, this weekend in Bahrain 🇧🇭#Mobil1TheGrid #SergioPerez pic.twitter.com/zH2UEG6Wfa

— Mobil 1 The Grid (@Mobil1TheGrid) March 8, 2021
We hope you enjoyed this article 'Formula One: Predictions ahead of the 2021 season'. What are your predictions for the F1 2021 season? Let us know!
Read more on Formula 1 here: