Formula One 2021 Calendar confirmed as Portimao occupies final spot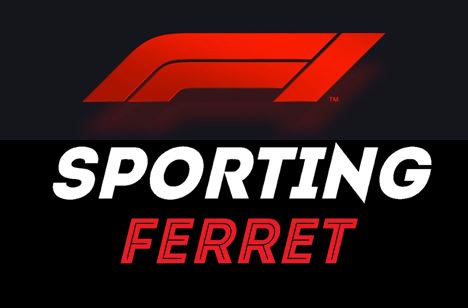 Formula One 2021 Calendar confirmed as Portimao occupies final spot
Formula One have finally finalised the 2021 calendar with a record breaking 23-races occupying the intense season which will start in Bahrain on March 28.
Pre-season starts next Friday as cars and drivers venture out on the Bahrain International Circuit on March 12 to bed in their 2021 contenders ahead of the season-opening Bahrain Grand Prix two weeks later.
Due to Covid-19 protocols in the ongoing global pandemic, the planned Australian Grand Prix (which was set to open up the 2021 season) was reshuffled later down the line in the F1 calendar. This allowed Bahrain to take its place as the opening venue.
The third round of the F1 season was the final race to be confirmed with many speculating it will come down to Portugal's Portimao track to occupy the final space as F1 intended to select the Mediterranean country for the third race, earlier this year. The same track which saw Lewis Hamilton secure his record breaking 92nd race win.
It has been confirmed by F1 that Portimao will occupy the third round of the championship in May to finalise the 2021 calendar.
Hopefully the season will go ahead as planned around the ongoing Coronavirus Pandemic.
🇵🇹 🇵🇹

Green light given to Portugal's Portimao to fill vacant third slot on 2021 F1 calendar in May 🎢#SkyF1 | #F1

— Sky Sports F1 (@SkySportsF1) February 10, 2021
The F1 2021 calendar:
Round 1 – Bahrain Grand Prix (March 28)
Round 2 – Emilia-Romagna Grand Prix (April 18)
Round 3 – Portuguese Grand Prix (May 2)
Round 4 – Spanish Grand Prix (May 9)
Round 5 – Monaco Grand Prix (May 23)
Round 6 – Azerbaijan Grand Prix (June 6)
Round 7 – Canadian Grand Prix (June 13)
Round 8 – French Grand Prix (June 27)
Round 9 – Austrian Grand Prix (July 4)
Round 10 – British Grand Prix (July 18)
Round 11 – Hungarian Grand Prix (August 1)
Round 12 – Belgian Grand Prix (August 29)
Round 13 – Dutch Grand Prix (September 5)
Round 14 – Italian Grand Prix (September 12)
Round 15 – Russian Grand Prix (September 26)
Round 16 – Singapore Grand Prix (October 3)
Round 17 – Japanese Grand Prix (October 10)
Round 18 – United States Grand Prix (October 24)
Round 19 – Mexico City Grand Prix (October 31)
Round 20 – Brazilian Grand Prix (November 7)
Round 21 – Australian Grand Prix (November 21)
Round 22 – Saudi Arabian Grand Prix (December 5)
Round 23 – Abu Dhabi Grand Prix (December 12)
Returning for Round 3! 🇵🇹 Portimao's place on the 2021 @F1 calendar has been confirmed 💪 🔙🔜 #PortugueseGP #PoweredByHonda pic.twitter.com/JyHOyuQFmF

— Honda Racing F1 (@HondaRacingF1) March 5, 2021
We hope you enjoyed the article 'Formula One 2021 Calendar confirmed as Portimao occupies final spot.' Which round are you looking forward to the most? Let us know in the comments!
Read more on F1 here: