Formula One 2021 will be an Interesting Season. Here's why…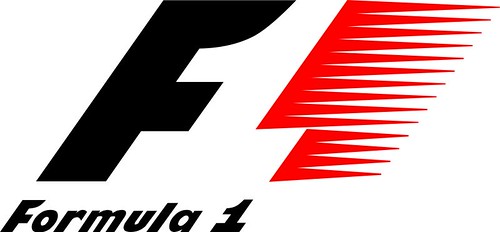 Formula One 2021 will be an Interesting Season. Here's why…
After the rollercoaster of a season last year, the 2021 Formula One season is over a month away and it seems it will be interesting to watch.
Lewis Hamilton has finally signed another one-year deal with the ever-dominant Mercedes F1 team as they aim to secure another world title. 
With new drivers on the grid, Fernando Alonso's return and Hamilton's bid to win a record-breaking eighth world title, it seems as if 2021 will be an interesting one. 
However, it's likely that there will be a good side and a bad one to this view. 
🧩 Final piece slotted in! #F1 @LewisHamilton pic.twitter.com/uQPf0Kf3Un

— Formula 1 (@F1) February 8, 2021
#WeSayNoToMazepin
Understandably, fans are not happy with Haas F1 still remaining to opt with Nikita Mazepin for 2021. After he was seen inappropriately touching a woman on his instagram account, last year. But it's clear, as much as everyone has attempted, Haas are going to stay with their line up that consists of Mick Schumacher and the Russian. 
While his attitude and actions off-track are much to be desired – and out of order, his performance on-track is questionable – sometimes rule breaking.  If the young Russian pulls off similar moves as he did in his Formula Two season – primarily forcing cars off the track to avoid an overtake, it may lead to some backlash from other drivers. Max Verstappen vs Esteban Ocon (2018) springs to mind.

Not forgetting the wrath of the FIA as he could rack up the penalty points and hinder Haas' 2021 campaign, if the young Russian is issued with a race ban (after gaining or exceeding 12 points on his super license). He may be considered a 'pay driver' (a term for those who bring in alot of finances and sponsorships) but if Mazepin cannot control his behaviour on and off the track, Haas will have to ask if they would be better off with another driver for 2022.
Red Bull Racing
Shortly after the Abu Dhabi Grand Prix, last year, it was announced Sergio Perez would be join Red Bull for 2021 – which resulted in Alexander Albon being demoted to test and reserve driver.
Verstappen, since 2018, has chewed up and spat out three different teammates in his Red Bull career: Daniel Ricciardo (2018), Pierre Gasly (2019) and Albon (2020).
However, Perez, who was shown the door at Racing Point (now branded Aston Martin) last year to make way for Sebastian Vettel, may be the one to match up against Verstappen. While he may have only scored his first ever win in the Sakhir Grand Prix last season and obtained his best finish in the drivers standings last season – fourth.
It was a testament to his skills as a driver after he was left without a seat for 2021 because Perez was in a car that could only really battle those in the midfield pack – not to forget, he missed two races due to Covid-19.
It may have been a twist of fate, but during the fast Sakhir GP the Mexican fell to last place after the opening lap after an incident with Charles Leclerc (Ferrari) and Verstappen, he still managed to work his way back up the field to win.
Red Bull's current line-up looks to be the strongest for the Milton Keynes outfit in recent years – can they finally take a worthy title challenge to Mercedes this season?
Car launch 🗓🔜 But before we meet the RB16B, how much can you remember about our previous car reveals? 🤔👇

— Red Bull Racing (@redbullracing) February 9, 2021
The Baby Team
Although the new arrival of Alpine categorise them as the youngest team on the grid, they have only renamed and rebranded. Haas has the youngest line-up on the grid, on average (21 years old).
This followed the news that Haas were not staying with Romain Grosjean and Kevin Magnussen for 2021 with Schumacher and Mazepin replacing the two former drivers. This will be interesting is due to the lack of experience.
Without a driver there who has the knowledge and experience of the highest echelon of motorsport, this could prove to be Haas' downfall this season. Haas have made a gamble that having a younger, fresher line-up may bring some much needed results to the American team while taking away some of the financial burden.
On the other hand, without guidance of an experienced teammate, their season prove difficult – potentially finishing as the last team in the constructor's table.
We hope you enjoyed this article 'Formula One 2021 will be an Interesting Season. Here's why'. How excited are you for the F1 2021 Season? Let us know!
Read more on Formula 1 here: