Fernando Alonso: What can he bring to Alpine in 2021?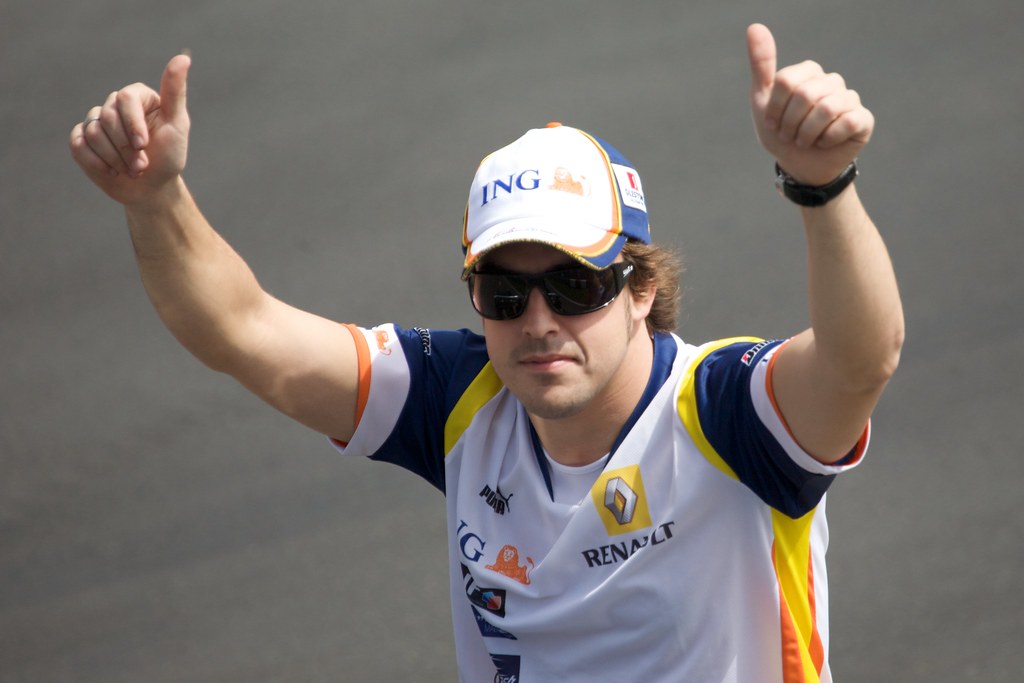 The Spaniard, Fernando Alonso, is set to return to the Formula One grid after the two-time world champion was signed onto Renault, now Alpine, for 2021.
In the musical seats fashion of F1, Daniel Ricciardo departed Renault after the 2020 season where he managed to obtain two podiums in his final year for the French constructor.
As the team looked to gain a driver who could deliver similar results to that of Ricciardo, Alonso was declared the Australians replacement in July last year. 
Using statistics provided by Statsf1.com, we have looked at what Alonso could bring to Alpine in 2021. 
We are proud to introduce our 2021 #FormulaOne single-seater, the A521, dressed in its temporary winter livery. The black colour is a tribute to the A500 F1 prototype from 1975.

Learn more about #AlpineCars new ambitions revealed today: https://t.co/IY8BgmNw9n pic.twitter.com/qvNlUw34RF

— Alpine F1 Team (@AlpineF1Team) January 14, 2021
Points Haul
Over the course of Alonso's 17-year F1 career, the Spaniard managed to obtain 1,899 points before he retired from the sport in 2018, where he raced for McLaren.
This worked out to be roughly 6.09 points per race or 111.71 points per season. 
These numbers come close to equalling Ricciardo's stats who obtains, approximately, 6.16 points per race and 115.90 points per season.  
This would provide Alpine with a relatively similar haul of points, minimising the amount of points lost, and it would allow them to remain in the mid-table battle.
First to cross the line
While the French manufacturer recruited those with race-winning experience, it hasn't worked out well for them recently.
Their last win was in 2008 on the Japanese track, the Fuji International Speedway at the hands of Alonso. 
Over Ricciardo's career he has only managed to obtain seven race wins whereas Alonso has managed to secure 32 wins over his career, three short of Renault's win record.
Although they are changing the name of the constructor, they are understandably keeping the same engine – supplied by Renault.
As seen last year, the car is capable of securing podiums with Ricciardo and Esteban Ocon both securing theirs last season. 
But, it may not be able to grab a win as McLaren and Racing Point, now rebranded as Aston Martin, look to be pushing out ahead with their car developments.
We are back. #f1 pic.twitter.com/oK6bfbG5WB

— Fernando Alonso (@alo_oficial) July 8, 2020
Qualifying and Racing
Over the Spaniard's career in F1, he has been involved in 315 races. This puts him third in the most experienced F1 drivers of all time, 11 starts behind Rubens Barrichello who is now the second most experienced driver ever in the pinnacle of motorsport. 
Over this time, he has obtained 22 pole positions. However his average starting position is roughly between P8 and P9 (8.52) and an average finish of P5 or P6 (5.88). 
Comparing this to the driver he is replacing, Ricciardo only managed to obtain three pole positions over his 196-race career.
The Australian's performance in qualifying has given him an average grid start between P9 and P10 (9.44) while on race day he finished, on average, between P7 and P8 (7.94). 
Alonso's experience vs the car
Alonso's experience will benefit Alpine to build up on what they have achieved over the past couple of years but it is unlikely the Spaniard will make much of a difference in his first season back in the sport. But, he may get a couple of podiums out of it.

While his resume is incredible with race results and pole positions etc. it will come in handy to allow the French constructor to stay on the heels of the rapidly improving McLaren and Aston Martin outfits. 
However, the car hasn't been able to outperform the likes of Mercedes and Red Bull Racing on merit. 
Ocon's and Ricciardo's podiums came through as fate swung their way with retirements (Valtteri Bottas' retirement at the Eiffel Grand Prix) or on track incident's like punctures (George Russell during the Sakhir Grand Prix). 
But having a former world champion on their team will be valuable in helping Alpine fight for 'the best of the rest' title in the constructors standings.
— Fernando Alonso (@alo_oficial) January 14, 2021
We hope you enjoyed the article 'Fernando Alonso: What can he bring to Alpine in 2021?' Do you think Alonso will have a successful season at Alpine? Let us know!
Read more on Formula 1 here: