Max Verstappen wins a dull Abu Dhabi Grand Prix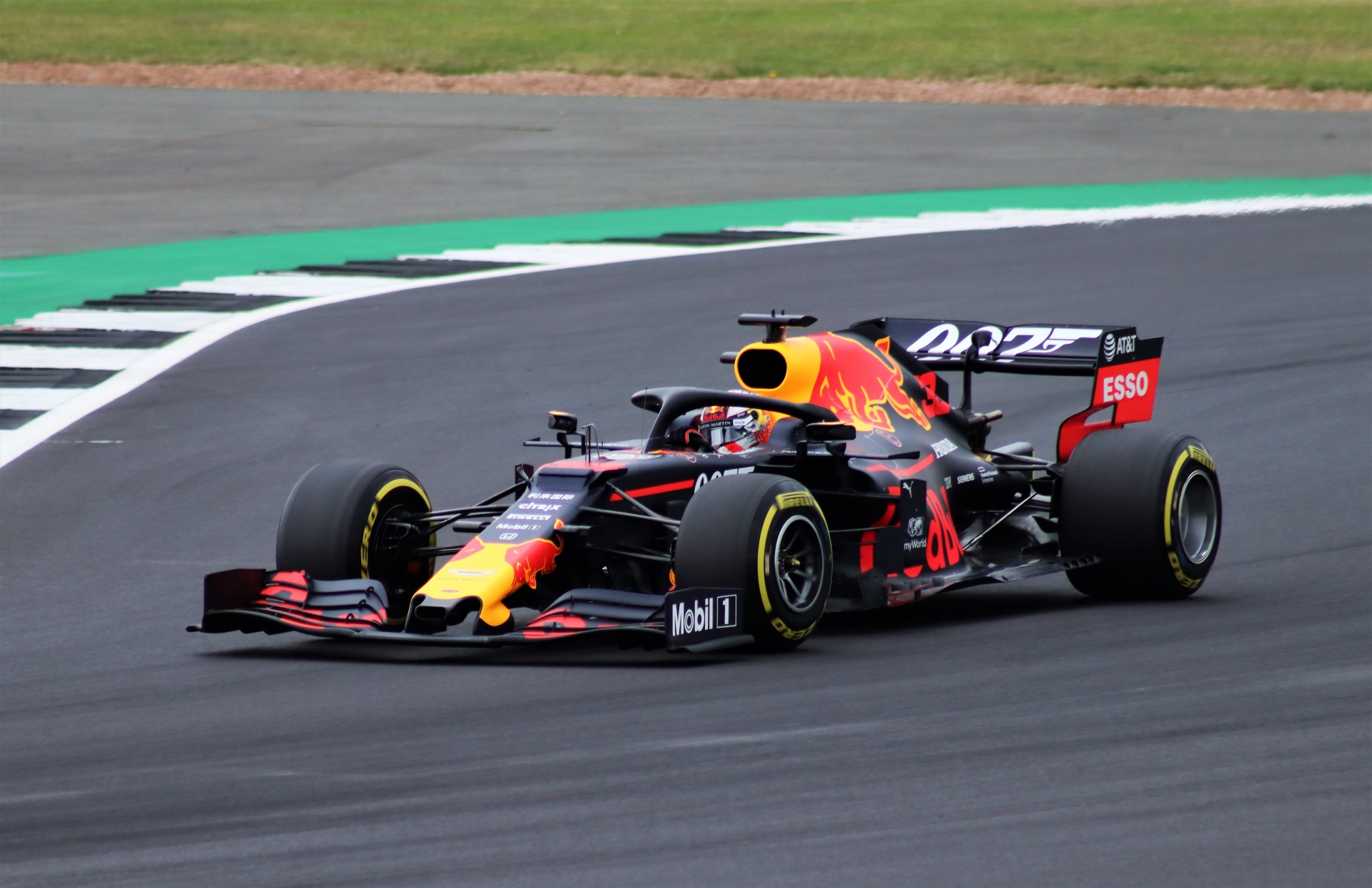 Max Verstappen wins a dull Abu Dhabi Grand Prix
Max Verstappen cruised to victory in Abu Dhabi ahead of the Mercedes duo – Valtteri Bottas and Lewis Hamilton. 
The Dutchman showed incredible pace on Saturday to start on pole in today's race, and Mercedes struggled to match the Red Bull's pace throughout the race, as Verstappen led every single lap. 
Bottas finished ahead of Hamilton, who was undoubtedly struggling with his physical condition after suffering from coronavirus in the past few weeks, but the constructor champions were just slower overall. 
Red Bull's pace was evident in the final few laps as Alex Albon started to charge down the World Champion and was only 1.2secs behind Hamilton in what could be the drive that kept him at his seat in Red Bull for the 2021 season. 
Final F1 race today (for now, at least) for:

The Renault name as a constructor
The Racing Point name
Kevin Magnussen
Daniil Kvyat (likely)
Vettel at Ferrari
Sainz at McLaren
Ricciardo at Renault
Possibly Sergio Perez
Possibly Alex Albon
Chase Carey#AbuDhabiGP

— Craig Woollard 🏁 (@Craig_Woollard) December 13, 2020
Not the most memorable race
2020 has delivered some outstanding races, and we have rarely been disappointed after a race weekend. However, the Abu Dhabi Grand Prix will be remembered as one of the dull races with the curtain drawn on the 2020 season. 
Verstappen, who started on pole, got away quickly and never looked back. Mercedes had to lower their power output after worries of wear on the MGK-U, restricting their speed, and that was obvious throughout the race.
Albon's future was uncertain ahead of the race and needed to shine in Abu Dhabi. Although the Thai-British driver didn't get onto the podium, he rose ahead of both McLaren's in the opening laps, stalling in the middle part of the race. However, Albon found some pace at the end, closing the gap on Hamilton to just 1.2sec.
P1, YES BOYS 💪 A simply lovely race 🏆 🍾 This was the perfect way to end the 2020 championship. Thanks a lot, @redbullracing and @HondaRacingF1, and of course all fans 🙌 #AbuDhabiGP 🇦🇪 pic.twitter.com/84Y3Xwp2uI

— Max Verstappen (@Max33Verstappen) December 13, 2020
The Perfect weekend for McLaren
One of the closest battles in the constructor championships was sealed as McLaren leapfrogged Racing Point into 3rd after a disastrous weekend for the 'Pink Mercedes'. 
Lando Norris, who started in 4th after a fantastic qualifying session, lost an early place to Albon in the opening stages. The 20-year-old was rarely challenged in 5th, finishing ahead of Carlos Sainz. The Spaniard's 6th place finish on his final race for McLaren was enough to help the British-based finish ahead of Racing Point by seven points. Yet, Sainz is under-investigated for going too slow in the pit-stop when McLaren performed a double-stack. 
Racing Point's race was ruined in the early stages. Sergio Perez came to a complete stop at turn 19 after a loss of power in his engines – ending his six-year tenure at the team on the sidelines. It also heaped a huge amount of pressure on Lance Stroll, but the Canadian struggled to go through the pack and finished in 10th.
Daniel Ricciardo finished his Renault tenure in the points after going 40 laps on his hard-set of tyres, but was just not as quick as the McLaren's. Pierre Gasly rounded off an impressive season with 8th place finish in Abu Dhabi.
After last weeks' podium finish, Renault's Esteban Ocon ended his first season back in F1 with a 9th place finish.
❤️#GraciasCheco#AbuDhabiGP #F1 pic.twitter.com/XOn3cQkRTI

— BWT Racing Point F1 Team (@RacingPointF1) December 13, 2020
Abu Dhabi Grand Prix – top 10 result
1st- Max Verstappen
2nd – Valtteri Bottas
3rd – Lewis Hamilton
4th – Alex Albon
5th – Lando Norris
6th – Carlos Sainz
7th – Daniel Ricciardo
8th – Pierre Gasly
9th – Esteban Ocon
10th – Lance Stroll
CONSTRUCTOR STANDINGS

Congratulations to @McLarenF1, who claim third in the championship!

They edge out Racing Point and Renault after a season-long battle ⚔️

Carlos Sainz is still to be investigated after the race#AbuDhabiGP 🇦🇪 #F1 pic.twitter.com/Q7u1NtKEca

— Formula 1 (@F1) December 13, 2020
We hope you enjoyed this article 'Max Verstappen wins a dull Abu Dhabi Grand Prix'. What did you make of the Formula 1 2020 season? Let us know!
Read more on Formula 1 here: