Alan van der Merwe: who is Romain Grosjean's hero?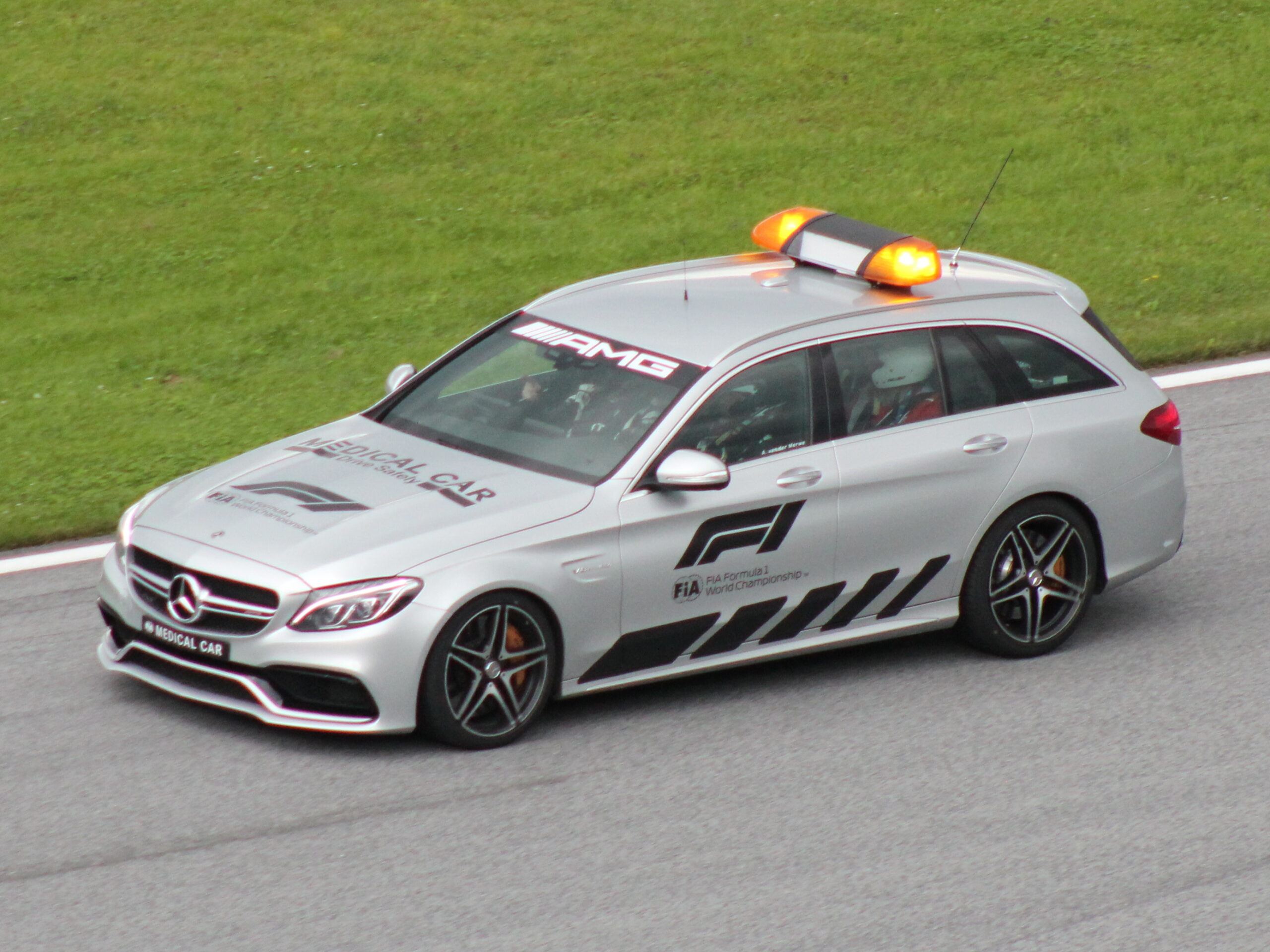 Last weekend, Dr. Ian Roberts and Alan van der Merwe were mentioned a lot during the Bahrain Grand Prix as they aided the injured Haas driver, Romain Grosjean. 
The start of the 2020 Bahrain Grand Prix only lasted three corners before Grosjean made contact with Daniil Kvyat, Alpha Tauri, which sent the French driver onto a collision course with the barrier – engulfing the Haas VF-20 into flames immediately after the crash. 
Luckily, as the grid pulled away, the medical car – driven by Alan van der Merwe made it onto the scene shortly after following the field up the second straight towards turn four. 
As Dr. Roberts, the FIA doctor, ran towards the fire to aid the scrambling Frenchman out of the blazing Haas cockpit, Merwe grabbed the fire extinguisher from the boot of the Mercedes medical car and attempted to put out some of the fire – spraying Roberts and Grosjean as they approached the car. 
Haas F1 Team Statement: Romain Grosjean – Medical Update#HaasF1 pic.twitter.com/WqofSCeNJM

— Haas F1 Team (@HaasF1Team) November 30, 2020
But who is Alan van der Merwe?
Born on January 31, 1980 in Johannesburg, South Africa. Van der Merwe started racing just before the new millenia with his first major competition being the Formula Ford Slick 50 British Championship, in 1999 – as he moved up from karting. 
In Formula racing, the South African won the Formula Three championship, for Carlin Motorsport, in 2003 and he also won the Formula Ford Festival in 2001. In addition, he was a test driver for British American Racing (BAR) in both 2004 and 2005. 
Merwe also spent time behind the wheel of sports cars in motorsporting series' like Le Mans, where he drove the Aston Martin Vantage for James Watt Automotive in 2008. 
However, he put his racing gloves up and found a permanent seat in Formula One as the medical car driver in 2009, where he has been accompanied by Dr. Roberts since 2013. 
After his heroic actions, alongside the track marshals and Dr. Roberts, it was suggested Driver of the Day (a poll by fans at the end of each race) should have been given to Merwe. 
In the end, Grosjean got DotD after he managed to scramble free of the burning VF-20. 
We hope you enjoyed this article 'Alan van der Merwe: who is Romain Grosjean's hero?' Are there any other lesser-know, but important, people you would like to read about? Let us know!
Read more on Formula 1 here;