Mikel Arteta: Is he the man for the Arsenal job?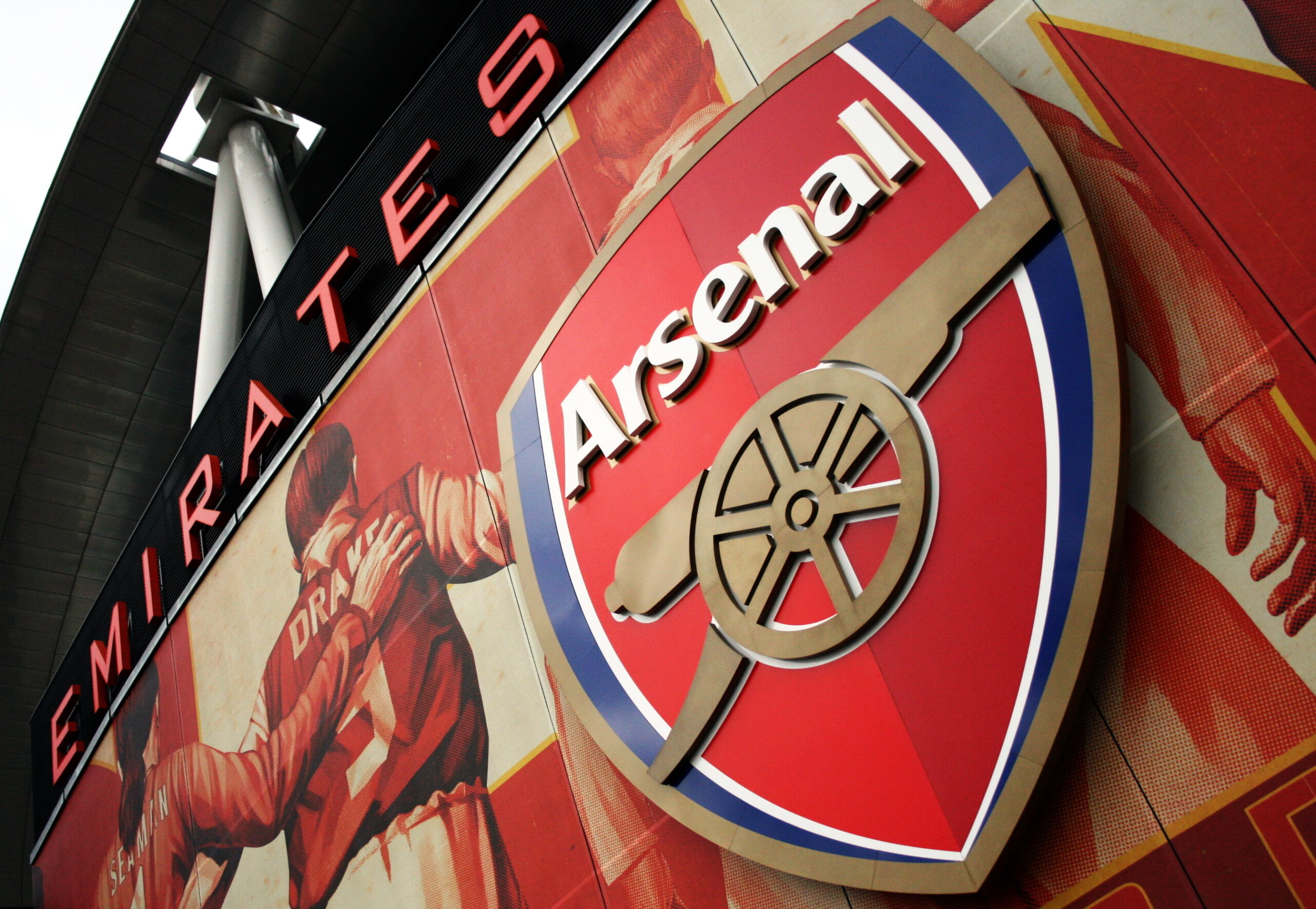 Mikel Arteta: Is he the man for the Arsenal job? 
Arsenal have had their worst start since 1981, having only won four games so far this season. They currently sit 15th in the table, with 13 points and only seven points from relegation. A year has passed since Arteta was named manager, but many fans are beginning to  question whether or not they are in a better position.
The former Arsenal and Everton midfielder still has a 60% win percentage since taking over the Gunners, as well as winning the FA Cup last season and the Community Shield in September. They sit top of their Europa League group, winning all five games, and are also through to the EFL Cup quarter finals.
Bearing that in mind, the pressure eases off Arteta despite calls for a managerial change. Their league position is nowhere near as good as it should be and they have shown inconsistent form. However like with other clubs this season, including Manchester United and Manchester City, their managers have been able to pull off results to turn their situations around.
This ponders the question; is Mikel Arteta the right man for the Arsenal job? We take a look into what is going wrong with the Gunners and whether or not their manager should be a part of the club's future.
Poor run of form
While their position in the league suggests they are closer to relegation than a Champions League place, they are still only eight points away from 4th placed Leicester. Clutching at straws Arsenal fans may be, but they have now played the majority of the 'top six sides' and look forward to a few easier fixtures in the new year.
So far in the Premier League this season, they've lost to Liverpool, Man City, Leicester, Wolves and Tottenham, as well as a shock 3-0 loss to Aston Villa. This is evidence that, unlike last season, they are not turning up in big games. Arsenal's poor performances against top sides are the main reason why they are not breaking into Champions League contention.
A lack of goals, especially from star man Pierre-Emerick Aubameyang, is becoming a huge issue and a large contributing factor to their poor run of form. Over the last few seasons it has been defensive frailties at the back that has cost them in crucial moments. The £27m signing of Gabriel from Lille in the summer, has been a huge boost for the Gunners.
14 conceded goals in 11 games isn't an awful statistic and only four other teams have conceded less. It shows that Mikel Arteta has certainly been working hard on this on the training ground. Nevertheless, if they don't score goals they will not win games.
They've shown good form in other competitions this season, but inconsistency is going to cost Arteta and his team the most throughout the campaign.
Defeat in the derby.

⚪️ 2-0 🔴 (FT)#TOTARS

— Arsenal (@Arsenal) December 6, 2020
Lack of goals
One of Arsenal's obvious issues, is their lack of goals being scored and creativity in the midfield. They have only scored 10 goals so far in the Prem – as many as Son has scored and one less than Calvert-Lewin. Last season their star striker, Pierre-Emerick Aubameyang scored 22 goals – one goal shy from winning the golden boot. This season he has only managed two goals in 11 games.
Most strikers will go through a rough patch in their careers, but ever since he signed a new contract back in September he hasn't been the same player. At first many blamed Arteta for placing him on the left wing, but since his return to the striker position not much has changed.
There is a lack of movement and flair, which he showed so much of last season, and it affects the whole teams performance. However it is hard for a team that should be fighting for a champions league spot, to rely on one player to score all of their goals. Especially considering how much he saved them last season.
Their most recent game against Spurs saw them take 70% of the possession and 11 shots to their oppositions five. The difference between Mourinho's team is that he has forwards right now that are clinical in front of goal, in Son and Kane. Albeit a lack of creativity throughout the game, Arsenal still had chances to score. They just couldn't break down a tough Tottenham defence.
Is Mesut Ozil the answer?
It is clear to see this is where a lack of creativity comes into the play. In their last few games they have been missing that one key player in the centre attacking role, that is pulling strings in the middle of the park. It wasn't until Dani Ceballos came on at half time, that they begun to look more lively going forward.
The perfect man for that role is rotting away on in their reserves. Few people know what the main antagonist is in the Mesut Ozil saga. His performances and attitudes have often been questioned during his time at Arsenal. However there is no denying his quality. Could he be the type of player Mikel Arteta needs to bring in, to help create goal-scoring opportunities?
The feeling of having fans behind you… #grateful #bestfans #hardtimes pic.twitter.com/rog9Rvf7Yk

— Mesut Özil (@MesutOzil1088) December 7, 2020
Lack of Leadership
Evident from their loss on Sunday, this current Arsenal team have a shortage of leaders on and off the pitch. Current captain Aubameyang doesn't have those typical, natural leader instincts that we've seen from other players in the past. He can lead by example, but they need a commanding figure in the dressing room.
Previous Arsenal captains include the likes Tony Adams, Patrick Vieira, Thierry Henry and Even Mikel Arteta himself at one point. Each of these examples have led their teams to drive towards success, but this current team lack those players. If no-one is leading on the field then communication break down, as seen for Tottenham's second goal on Sunday.
The players with the most captain-like tendencies, are arguably Gabriel or Kieran Tierney. Even then compared to other teams, like Henderson for Liverpool or Kane for Spurs, they still don't match the criteria.
In most recent games it seems like fans have questioned the identity of this Arsenal team. Towards the backend of last season, following the re-start, Arteta had managed to restore faith in the North London side. However, since then they have struggled to replicate the same levels of optimism as previously – where a natural leader would usually help pick them up.
Not long now @Arsenal ❤️ #AFC pic.twitter.com/T4bSurhaxR

— Tony Adams (@TonyAdams) June 11, 2020
Is he the right man for the job?
Although a few may disagree, it is safe to say that Mikel Arteta has earned himself more time to show why he is the right man for the job. Whether he is fit for purpose, will be determined only by the success he brings to the club over the next couple of seasons. However it is important to not keep changing the manager when things get tough. As they did with Arsene Wenger, they must keep faith in Arteta.
Mikel no doubt has the tactical abilities and managerial qualities to lead this Arsenal team. After so many years working under Pep Guardiola, you'd assume he has learnt a thing or two. It is still early in the season, but sticking by their manager will only motivate the team to turn their situation around.
In half a season he managed to win them the FA Cup, secure European football and win the Community Shield. Now in his first full season in charge, Arteta is beginning to feel the pressures of being a manager in the Premier League. If he can get the squad firing in front of goal and gain a sense of identity, they should be looking further up the table – rather than down.
We hope you enjoyed the article 'Mikel Arteta: Is he the man for the Arsenal job?' Do you think Mikel Arteta has what it takes to revive Arsenal's season? Let us know!
Read more on football here: