Lewis Hamilton lands pole for Spanish GP and 92nd of his career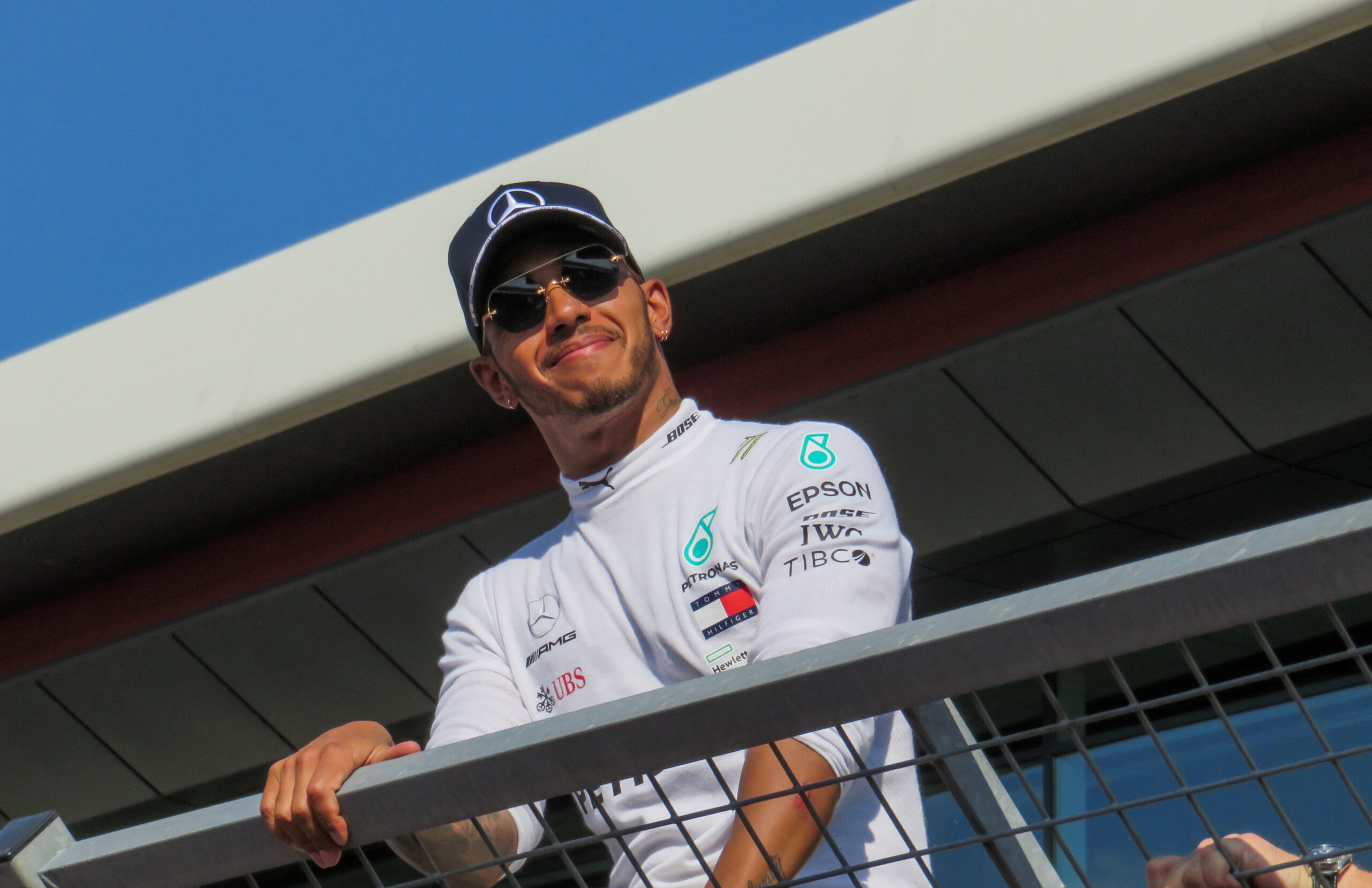 Lewis Hamilton lands pole for Spanish GP and 92nd of his career, ahead of Valtteri Bottas and Max Verstappen
Lewis Hamilton lands pole for Spanish GP and 92nd of his career
Lewis Hamilton took provisional pole before securing pole for Spanish Grand Prix after Valtteri Bottas couldn't find the speed in the final sector. 
The World Champion finished 0.059secs faster than his teammate in Barcelona and is now only two behind Michael Schumacher's record of most poles in Spanish Grand Prix (7) and the 92nd pole of his career. 
And ✔️

Another milestone for @LewisHamilton 💪#SpanishGP 🇪🇸 #F1 pic.twitter.com/q32A7nb28p

— Formula 1 (@F1) August 15, 2020
Similar to the 70th Anniversary GP, Max Verstappen didn't have the pace to match both Mercedes and will start 3rd, 0.708secs slower. Racing Points' Sergio Perez made his return to F1 paddock after a two-week break and is on the second row next to the Red Bull.
His teammate, Lance Stroll, starts in 5th ahead of Red Bull's Alex Albon, who was around 0.7secs away from Verstappen. The two McLaren's locked out the fourth row, with Lando Norris finishing ahead of Carlos Sainz by 0.015secs.
Ferrari's qualifying session was another one to forget, as Sebastian Vettel failed to progress to Q3 for a second consecutive weekend and Charles Leclerc could only manage 9th fastest. AlphaTauri's Pierre Gasly rounds up the top 10 to carry on his impressive form in 2020, and only 0.049secs slower than Ferrari's Leclerc. 
Leclerc = P9
Vettel = P11 with free tyre choice

Think Seb might have a better shot 😅#SpanishGP

— tami. (@Vetteleclerc) August 15, 2020
Another bad Saturday for Sebastian Vettel
Ahead of the Spanish Grand Prix, Sebastian Vettel was given a new chassis to change a minor fault and in the hope of improving the pace. Although the German spoke of slight improvement, Vettel was still too slow and missed out on Q3 for a second consecutive week, and will start in 11th. 
AlphaTauri's Daniil Kvyat starts behind him in 12th, ahead of Renault's Daniel Ricciardo, who was 4th in Saturday's free practice session, couldn't find his usual pace and is 13th on the grid.
Esteban Ocon was touch and go before qualifying got underway after crashing in FP3 this morning. The incident happened in the final few minutes, in which Ocon let Kevin Magnussen through on turn three, then the Haas moved offline and slowed down, and Ocon also moved off line and brakes before swerving to avoid any contact with Magnussen. Hitting the sidewall and causing a fair bit of damage. 
However, the French racing team managed to get his car fixed in time for qualifying and the young Frenchman qualified in 15th, behind Alfa Romeo's Kimi Raikkonen – the first time the F1 veteran qualified past Q1 in 2020.
Q2: Drivers eliminated ❌

Vettel 📸
Kvyat
Ricciardo
Raikkonen
Ocon#SpanishGP 🇪🇸 #F1 pic.twitter.com/45P6kF5PPT

— Formula 1 (@F1) August 15, 2020
Haas and George Russell struggles
Haas, who enjoyed free practice sessions on Friday after finishing in top 12 with Romain Grosjean in 5th at one point. The two Haas' will start on the same row in 16th and 17th – Kevin Magnussen and Romain Grosjean respectively. 
George 'Mr. Saturday' Russell struggled over the weekend in Spain and failed to qualify for Q2 for a fifth consecutive race, starting in 18th, ahead of his teammate, Nicholas Latifi and Antonio Giovinazzi.
A message for you from your #SpanishGP pole-sitter 😊💜@LewisHamilton pic.twitter.com/214LvJ0jTv

— Mercedes-AMG F1 (@MercedesAMGF1) August 15, 2020
Top 10
1 – Lewis Hamilton
2 – Valtteri Bottas
3 – Max Verstappen
4 – Sergio Perez
5 – Lance Stroll
6 – Alex Albon
7 – Lando Norris
8 – Carlos Sainz
9 – Charles Leclerc
10 – Pierre Gasly
We hope you enjoyed this article 'Lewis Hamilton lands pole for Spanish GP and 92nd of his career'. Do you think Lewis Hamilton will win the Spanish GP tomorrow? Let us know!
Read more on Formula 1 here: