Charity begins at Anfield for Liverpool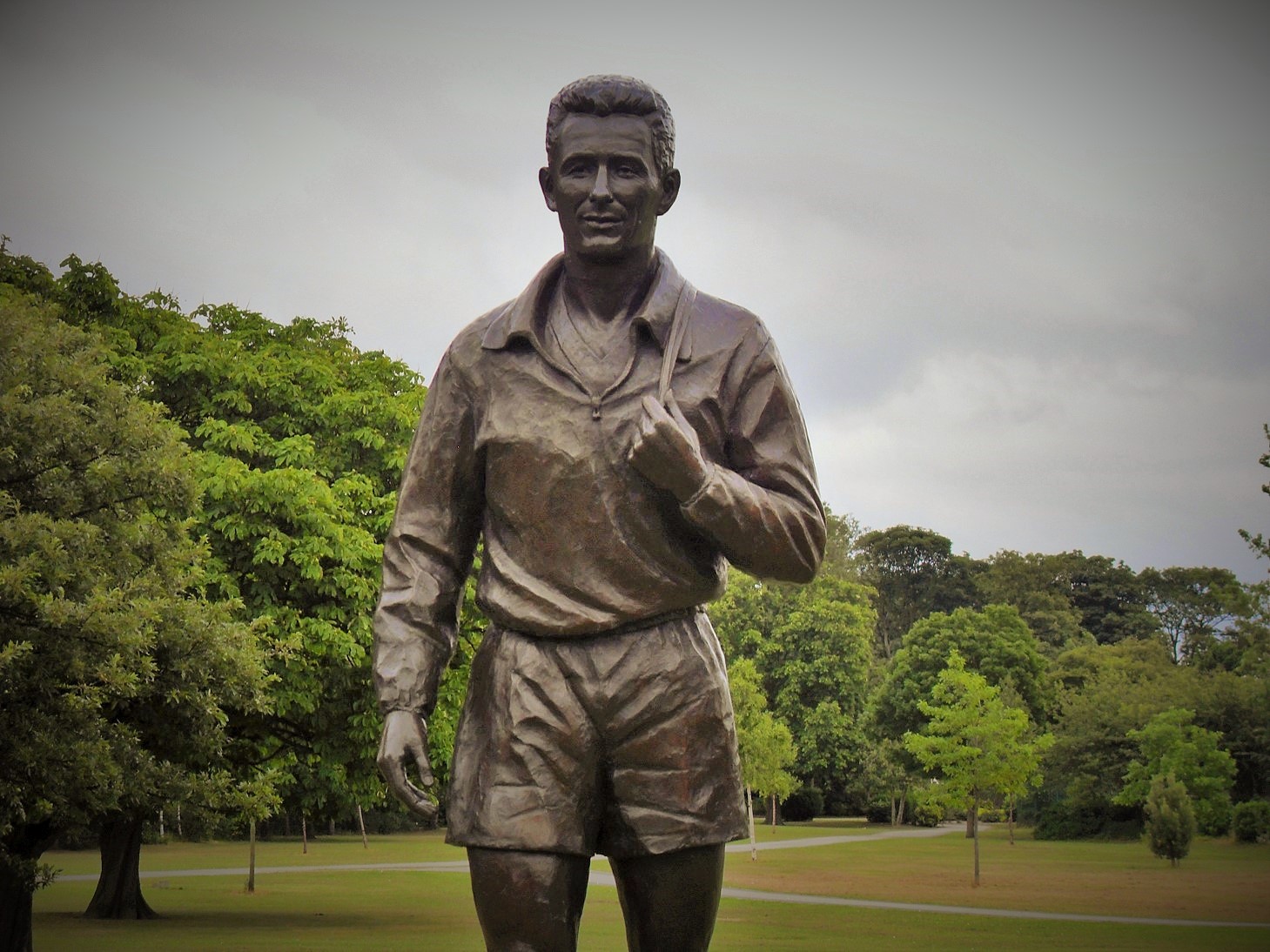 As the new English Premiership season dawns, the stand-out opening weekend fixture involves reigning Champions Liverpool, and newly-promoted Leeds United.
Back in August 1974 they contested the Charity Shield Final at Wembley Stadium. Leeds United were League Champions, whilst Liverpool were holders of the FA Cup. That infamous encounter, heralded a new dawn for both of these famous Clubs.
Liverpool's legendary Manager Bill Shankly had dropped a bombshell when announcing his impending retirement from football. Leading out his side that afternoon, facilitated a farewell to his beloved followers. Leeds United had also lost a talismanic figure in Don Revie, who had been tasked with guiding the England International side to future glory.
His controversial replacement was the former Derby County Manager Brian Clough. Aided by his astute Assistant Peter Taylor, Clough had transformed Derby County from a middling Second Division outfit to Championship contenders; (in much the same way as Shankly had at Liverpool) before his fractious relationship with Club Chairman Sam Longson led to his dismissal.
The outspoken Clough had never hidden his dislike for the win-at-all-costs tactics employed by Revie's all-conquering Leeds side of the early Seventies, and his new charges had total recall. Peter Taylor had urged Clough to honour a commitment to manage Brighton & Hove Albion, but his ego forced a brief, if debilitating, parting of the ways when Leeds United came calling.
Tempers flare for old rivals
The Charity Shield encounter was Clough's first competitive match in charge, and the conduct of his players that afternoon, reflected their sheer disdain for their new Manager. A thoroughly ill-tempered match was plagued with persistent fouling, with Kevin Keegan targeted for rough treatment. The Liverpool frontman had netted a double in their 3-0 demolition of Newcastle United in the FA Cup Final in May.
Leeds stalwarts Norman Hunter and Johnny Giles were particularly unforgiving towards Keegan, who uncharacteristically reacted on the hour mark by scything Leeds Skipper Billy Bremner. The ensuing melee saw Keegan assaulted by Giles who escaped with a booking. Moments later Keegan and Bremner took to trading punches, resulting in a double sending off. They became the first British players to receive their marching orders at Wembley Stadium. Both players removed their Team Jerseys, in an act of petulance which ultimately led to an FA fine and, a lengthy suspension.
The absence of Bremner's leadership qualities compounded the general unwillingness within the Leeds camp, to co-operate with Clough's vision. As their opening league results correlated to relegation form, the Boardroom panicked, and Clough's tenure lasting a mere 44 days, was at an end.
Peter Taylor and Brian Clough would re-unite at Nottingham Forest; where their undoubted Coaching and Man-Management acumen, brought unparalleled success both domestically and on the European stage.
When Liverpool and Leeds United meet on 2020 league duty, let's hope the Kaiser Chiefs' ground-breaking hit, is way off the mark.
We hope you enjoyed this article 'Charity begins at Anfield for Liverpool'. Do you remember the days of Brian Clough? Let us know!
Read more on football here: