NBA Western Conference Playoffs: Round 1, Game 6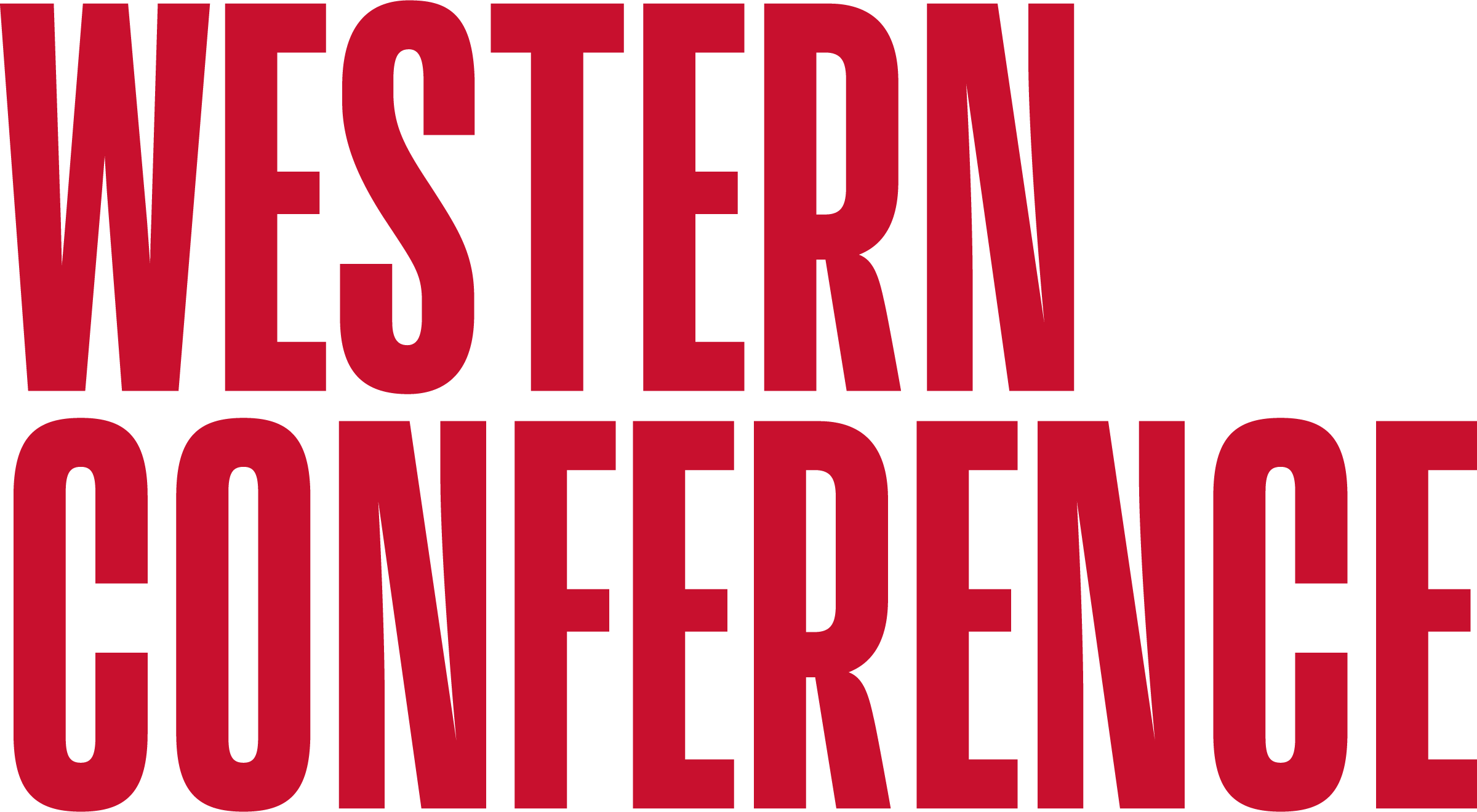 Western Conference Playoffs
Games six of the Western Conference Playoffs gave us some magic, with battles between the star players, unexpected results and close games. While Los Angeles Lakers sat in their hotel room after their game 5 victory, the remaining teams battled it out on the court for the place in the next round.
Los Angeles Clippers 111-97 Dallas Mavericks
The Los Angeles Clippers are advancing to the second round of the NBA playoffs for the first time since 2015. After a more difficult matchup than they might have been expecting, they finally put away the Dallas Mavericks on Sunday, winning Game 6 111-97 to take the series, 4-2. They now await the winner of the Denver Nuggets vs. Utah Jazz series.
The Los Angeles Clippers knocked him around and shut his teammates down, and still, Luka Doncic kept coming.
Kawhi Leonard wasn't worried, because nothing rattles him in the postseason.
"This is playoff basketball and everything is not going to go your way," Leonard said. "You're going to have downs and ups. Just got to keep playing."
Now his team will keep playing into the second round.
Doncic capped a superb first postseason with 38 points, nine rebounds and nine assists, keeping it interesting into the fourth quarter even while playing without injured teammate Kristaps Porzingis.
"I'm proud of our team, how we fight," Doncic said. "I think we fight until the end. The Clippers have an amazing team so it was hard, but I think we gave everything."
Clippers played most of the game without starting forward Marcus Morris, who was ejected for a flagrant foul against Doncic in the first quarter.
Leonard also had seven assists and five steals. The Clippers said he was the first player in at least the last 20 postseasons with 30 points, 10 rebounds, five assists and five steals in a game.
"You can tell he was the one guy that shoots to close out a series," Clippers coach Doc Rivers said. "He was calm. He got us in place."
Denver Nuggets 119-107 Utah Jazz
The Jamal Murray-Donovan Mitchell duel will finally be settled in the first Game 7 in the bubble.
Murray extended his torrid run with 50 more points, leading the Denver Nuggets to a 119-107 victory over the Utah Jazz on Sunday night.
Murray had his second 50-point game of the series to equal Mitchell, who finished with 44 in this one. He is the first player since Allen Iverson in 2001 to record three consecutive playoff games with at least 40 points.
The Nuggets are trying to become the 12th team to rally from a 3-1 deficit to win a series and the first since 2016, when the Cleveland Cavaliers completed the only one of those comebacks, that came in the NBA Finals.
"They believe in me, I believe in them and we're trying to be this 12th team to come back from down 3-1," said Murray, whose right sneaker had a picture of George Floyd and his left Breonna Taylor, two Black people killed by police this spring.
Mitchell was disappointed the Jazz had missed a chance to wrap up the series in Game 5. But understands the interest in seeing he and Murray square off in the ultimate contest.
"As a fan perspective I see it and I respect it, but I can't tell you as a player that I want to play Game 7 if we're up 3-1," he said. "I don't think anybody wants to do that but we're here, so play the hand that you're dealt and we're going to go out there and execute and do what we've got to do."
"Last game he got to the rim and we wanted to take that away. Other than trapping him, we're trying to make him hit contested shots and he's doing that," Utah coach Quin Snyder said.
21 points in the fourth.

Too cold. #MileHighBasketball pic.twitter.com/W9As8zS8Ry

— Denver Nuggets (@nuggets) August 31, 2020
Houston Rockets 100-104 Oklahoma City Thunder
Chris Paul and the Thunder had their backs to the bubble wall, a tougher spot than usual when facing elimination.
This time meant lots of packing, getting ready for a potential return home after a long time away. They weren't interested in their trip — or their season ending.
"We're not ready to go yet," Paul said.
Paul made two free throws with 13.1 seconds left and the game tied at 100. Danilo Gallinari added two more after a turnover by Russell Westbrook to finish it off.
Game 7 will be Wednesday night, with the winner advancing to face the top-seeded Los Angeles Lakers. James Harden said the Rockets' mindset won't change.
"To go win," he said. "It's simple."
Nobody handles close games better than Chris Paul. He led the NBA with 150 points in clutch situations, defined as the last five minutes of a game in which the point differential is five or fewer points.
"We expect him to make those shots, especially at the end of the game," Gallinari said.
Gallinari added 25 points.
The Rockets and Thunder are the only teams remaining at the Grand Floridian Resort & Spa, one of three hotels that housed NBA teams for the restart. Houston coach Mike D'Antoni joked he never had to worry about bumping into any Thunder personnel in the elevator because he takes the stairs. But Donovan said the accommodations weren't an issue.
"People got their own schedules, their own routines, the things that they've got to do," Donovan said, "so you cross paths but it's always been pleasant."
A couple of 3's and a couple of steals by @CP3 to close out the 4th quarter and this game six. #ThunderUp pic.twitter.com/NyhLyRYJn4

— OKC THUNDER (@okcthunder) September 1, 2020
We hope you enjoyed the article 'NBA Western Conference Playoffs: Round 1, Game 6.'  Which result surprised you the most? Who is advancing to the next round? Let us know!
Read more on Basketball here: