NBA Western Conference Playoffs: Round 1, Game 5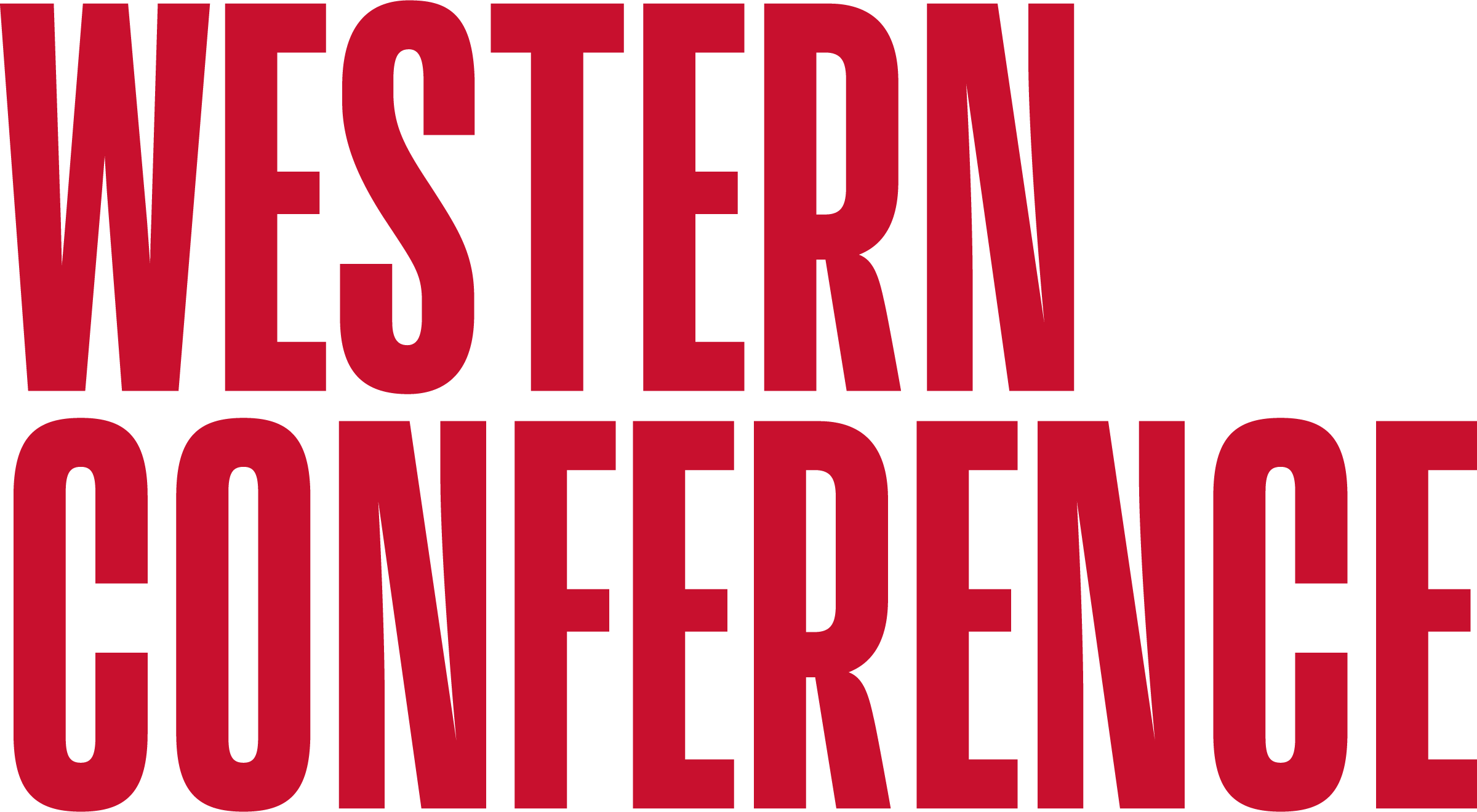 Western Conference Playoffs
After boycotting the playoffs, the NBA is back. The games were originally set for Wednesday night, but players collectively decided not to play in the three playoff games scheduled for that day, in order to protest racial injustice following the shooting of Jacob Blake in Kenosha, Wisconsin. Games on Friday were also postponed. Games 5 did not disappoint, there were blowouts, comebacks and magical performances from the star players.
Utah Jazz 107-117 Denver Nuggets
Jamal Murray scored 33 of his 42 points in a second-half where he played every minute, and the Denver Nuggets avoided elimination by beating the Utah Jazz 117-107 on Tuesday night in Game 5.
Murray was unstoppable down the stretch, nearly matching his 50-point effort in Game 4. He hit 17 of 26 shots and had eight assists, including a pass to Nikola Jokic for a 3-pointer with 23.6 seconds remaining that sealed the win.
"Whenever he's like that we are winning the game, or we are really close," said Jokic, who also didn't sub out in the second half. "That's what we need from him."
The dynamic tandem of Murray and Jokic wasn't ready to leave the NBA bubble just yet. Jokic had it going early as he scored 21 of his 31 points in the first quarter.
Murray took over late after his team fell behind by as many as 15 points in the third quarter.
"We've all got a will to win. Simple as that," explained Murray, who played through a bruise on his knee. "That can carrying you. That can take you places."
Donovan Mitchell finished with 30 points while wearing a pair of bright, multicoloured shoes. The sharpshooter is averaging 37.6 points over the five games.
"I thought at some level, we just lost our composure when we were ahead," Jazz coach Quin Snyder said. "Oftentimes, when a team's making a run you get a little distracted, and that's when we have to come together even more. Our guys know that, and we'll come out ready to play the next game."
📽️ | @BeMore27

Jamal couldn't be stopped (yet again) tonight! #MileHighBasketball pic.twitter.com/CtCIVfoLXh

— Denver Nuggets (@nuggets) August 26, 2020
Dallas Mavericks 111-154 Los Angeles Clippers
Paul George finally found his way. The All-Star guard scored 35 points and the Los Angeles Clippers rolled past the Dallas Mavericks 154-111 on Tuesday night to take a 3-2 lead in their first-round Western Conference playoff series.
George had shot 29% in the series and endured fans' wrath on social media. He said he spoke to the team psychiatrist before Game 5.
"I mean, whatever it was, the bubble got the best of me," George said. "The past couple of games, it was just difficult.I was just in a dark place. I really wasn't here. "
George said it didn't feel like the playoffs until his teammates decided to create the atmosphere that was lacking inside the NBA's Walt Disney World bubble.
"I came in with that mindset that this is Staples, we're at home," he said. "The place is packed. I really had to psych myself up. I thought the whole team took that and we ran with it. We created our own energy. We decided to dictate this game."
Kawhi Leonard scored 32 points and Montrezl Harrell added 19 points and 11 rebounds for the Clippers.
Dallas' Luka Doncic, who hit a game-winner at the buzzer in Game 4 to cap off a 43-point triple-double, was held to 22 points on 6-for-17 shooting.
Doncic said Clippers forward Marcus Morris might have stepped on his ankle intentionally early in the third quarter.
"I don't want to talk to him," Doncic said. "He's just saying a lot of bad stuff to me all the game. I don't want to talk to him. I've just got to move on. Like I said, everybody's going to have their own opinion. I just hope it wasn't intentional. If that was intentional, that's very bad."
Mavericks center Kristaps Porzingis sat out with right knee soreness.
Back in rhythm.@Yg_Trece became the first player in the Shot Clock Era to score at least 35 points in under 25 minutes in a postseason game. pic.twitter.com/MlfMYXWYKZ

— LA Clippers (@LAClippers) August 26, 2020
Oklahoma City Thunder 80-114 Houston Rockets
Russell Westbrook's return to the floor may have been the story entering Game 5 of Houston's first-round series against the Oklahoma City Thunder, but it was the Rockets' defense that ultimately led the way in a 114-80 victory.
The Thunder shot a ghastly 31.5 percent from the field, hitting only seven of their 45 3-point attempts.
James Harden scored 31 points, and Westbrook came back from an injury to face his former team in the playoffs for the first time.
"We've missed him the first four games. Now we've got him, and let's see what we can do," Rockets coach Mike D'Antoni said. "I knew he was going to be a little rusty, but he gave us a nice little spark."
A two-time scoring champion and the 2016-17 league MVP, Westbrook averaged 27.1 points in his first season in Houston but had played just one game since Aug. 4 because of a strained right quadricep, missing the Rockets' first four playoff games as a result. He finished with seven points, six rebounds and seven assists in 23 minutes against team where he played the first 11 years of his career.
"He brought that energy, brought that excitement we were missing," Harden said. "We need him."
Schroder led the Thunder with 19 points — 18 of them in the second quarter, when Oklahoma City had its only lead of the game. But he was ejected midway through the third for hitting P.J Tucker in the groin while trying to fight through a screen; Tucker also was ejected after retaliating with a head-butt.
"It was kind of a bang-bang play," Thunder coach Billy Donovan said. "I understand, with P.J. getting thrown out, maybe it felt like Dennis needed to get thrown out. But again, it was an illegal screen. I'm not even going to speculate or even know (how) to read Dennis' mind."
Portland Trail Blazers 122-131 Los Angeles Lakers
While the ultimate objective is to win a title, LeBron James said the Los Angeles Lakers achieved a key goal against the Portland Trail Blazers – and it wasn't simply to win the first-round playoff series.
It was improvement.
"We got better throughout the course of the series," James said. "We knew we were coming into a series versus a hot Portland team that was playing the best basketball inside the bubble along with Phoenix. So we wanted to just come in and try to work our game, get better and better as the games went on, as the series went on. And I believe we did that."
James had 36 points, 10 rebounds and 10 assists and the Lakers advanced to the Western Conference semifinals, beating the short-handed Blazers 131-122 in Game 5 on Saturday night.
Anthony Davis had a playoff-best 43 points for the top-seeded Lakers in their first playoff appearance since 2013. The Lakers hadn't won a playoff series since 2012.
Lillard injured his right knee in Game 4 that prompted him to leave the bubble in Florida and return to Portland to see team doctors.
Trent Jr. took his Lillard's spot in the opening lineup. But because of injuries the eighth-seeded Blazers had just nine players available for the game.
"All you can do is hope to hang around and make it a fourth quarter game and win in the end, and we didn't quite win it in the end," Blazers coach Terry Stotts said.
Ladies and Gentlemen, LeBron James 🕺 pic.twitter.com/fvdvCfBs4p

— Los Angeles Lakers (@Lakers) August 30, 2020
We hope you enjoyed the article 'NBA Western Conference Playoffs: Round 1, Game 5.'  Which result surprised you the most? Do you think there will be a game 7 incoming for any of the matchups? Let us know!
Read more on Basketball here: