Western Conference Playoffs: Round 1, Game 4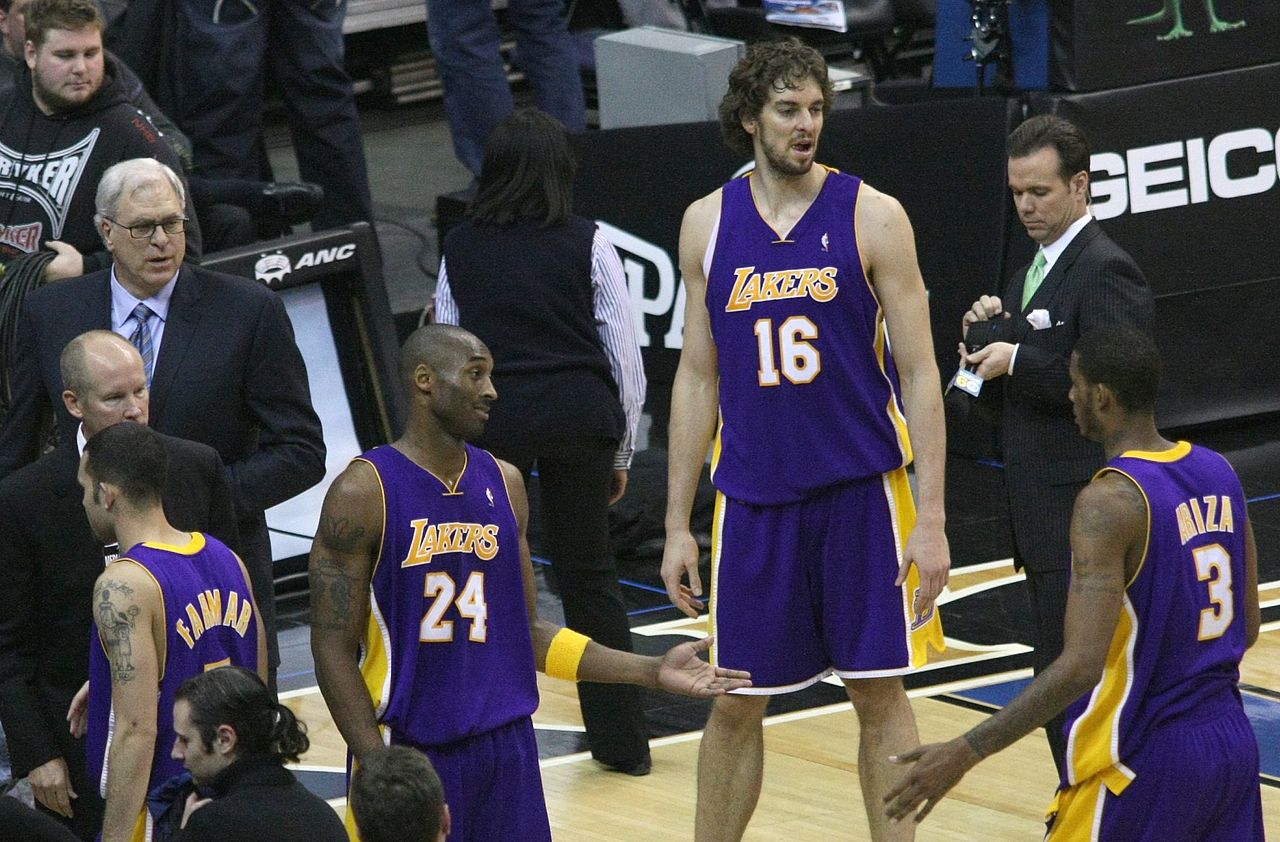 Western Conference Playoffs
The fourth games have now finished giving us some unbelievable and historic moments. Some teams managed to stay focused and increase the series lead. Others managed to step up and even get the best of the seven-game series. This time in the majority of the games there was a very small amount of defense being played. Teams decided to go try and outscore the opponent, some teams were successful and some teams not so much.
Los Angeles Clippers 133-135 Dallas Mavericks
Luka Doncic stepped back for a winning 3-pointer on a tender ankle, no less.
Doncic's deep shot at the buzzer capped a triple-double and the short-handed Dallas Mavericks beat the Los Angeles Clippers 135-133 in overtime Sunday to even the western conference playoffs series at two games apiece.
Doncic finished with 43 points, 17 rebounds and 13 assists for his second straight triple-double.
"We know this kid has got a flair for the dramatic," Mavericks coach Rick Carlisle said. "He's a guy that lives for these moments."
To think, Doncic was a game-time decision due to the left ankle he hurt in Game 3. But once he stepped on the floor, he knew he would give it a go.
And once crunch time hit, the ankle wasn't even a thought.
"One of the best feelings I've ever had as a player," Doncic said about the winner. "Just something special."
Williams scored 36 points off the bench for the second-seeded Clippers, and Leonard had 32Paul George finished with nine points as his struggles continued. He was 3 of 14 from the field and is shooting 29% in the series.
"Bottom line is the last play didn't lose the game for us," Clippers coach Doc Rivers said. "It was our entire play from the second quarter on."
"If I make shots this series could be a little different," George said. "That's what it comes down to. Give them credit, they're playing well. Luka's playing phenomenal."
Denver Nuggets 127-129 Utah Jazz
Donovan Mitchell and Jamal Murray went to war in this game scoring 51 and 50 respectively. That's the first time in NBA playoff history two opponents each scored 50 or more in the same game.
Mitchell was 15 of 27 from the floor  and went 17 of 18 from the free-throw line. The 23-year-old Mitchell scored 57 points in Game 1. He's averaging 39.5 points in the series.
Since the return to action, he's looked like a different player. For that, he credits a chip on his shoulder.
"I love hearing negative things about me," Mitchell said. "The knock-on me has been inefficient, not a team player. I pride myself on being a team player. … People are going to say what they say. You can't please everybody. For me, it's how can I help my team win? Tonight it was scoring 50. Some nights it's not.
"They want to talk. It's just more fuel to the fire for me."
Murray scored the most-ever points by a Denver player in a postseason game. His offensive explosion surpassed Spencer Haywood's mark of 45 in an ABA playoff contest on April 19, 1970. Murray also had 11 rebounds.
"He put his fingerprints all over the game — scoring, rebounding, play-making," Nuggets coach Michael Malone said.
Nikola Jokic added 29 points, including three dunks. Jokic is not known for his dunking despite his 7-foot frame.
After two blowouts by the Jazz, this game got back to being close. But once again the Jazz took control with a third-quarter spurt. They outscored the Nuggets 33-24 in the quarter and moved to plus-50 in the third for the series.
🍭 𝓈𝓌𝑒𝑒𝓉 𝓇𝑒𝓋𝑒𝓃𝑔𝑒 🍭#TakeNote pic.twitter.com/lgbMwBPfnU

— utahjazz (@utahjazz) August 24, 2020
Houston Rockets 114-117 Oklahoma City Thunder
Dennis Schroder scored a career playoff-high 30 points, and the Oklahoma City Thunder rallied to beat the Houston Rockets 117-114 on Monday and even the first-round Western Conference playoff series at two wins apiece.
Oklahoma City trailed by 15 points in the third quarter and was down a point heading into the fourth. But the Thunder led the league during the regular season with 17 wins after trailing heading into the final quarter.
"I always believe we can turn it around," Schroder said. "Just bring a little bit of energy, get stops as a team, take the good shots and we'll be in good shape. We've been doing it all season."
"This game, we needed better individual defense," Gordon said. "They really had it going, and they just tried to spread us out and go one-on-one. We scored enough but they just continued to keep scoring and that was really the name of the game."
Harden made a 3-pointer with 16.3 seconds to play to cut Oklahoma City's lead to 113-111, but Schroder made two free throws with 15.8 seconds to go to give the Thunder control for good.
"Teams are going to make runs, but it's the way they made their runs," Harden said. "We weren't getting our shots offensively, and defensively, we weren't sticking to our principles. So it was a disaster on both ends."
Chris Paul scored 26 points and Shai Gilgeous-Alexander added 18 points and 12 rebounds for the Thunder, who won despite allowing 23 3-pointers.
James Harden had 32 points, 15 assists and eight rebounds for Houston. Eric Gordon scored 23 points and Danuel House Jr. added 21 for the Rockets.
Dennis Schroder (#NBAPlayoffs career-high 30 PTS) & @CP3 (26 PTS, 3 STL) lead @okcthunder to the Game 4 win!

Series tied 2-2… Game 5 on Wed. (8/26) at 6:30 PM ET on TNT. pic.twitter.com/UZ1dWFtfi0

— NBA (@NBA) August 24, 2020
Los Angeles Lakers 135-115 Portland Trail Blazers
LeBron James took note when the Los Angeles Lakers built an early 24-8 lead over the Trail Blazers on Kobe Bryant Day.
"OK, he's here in the building," James said he thought in the moment when the two numbers that Bryant wore during his career appeared on the scoreboard.
The Los Angeles Lakers dominated Portland the rest of the way Monday night, winning 135-115 to take a 3-1 advantage in their playoff series.
James had 30 points and 10 assists in 28 minutes before heading to the bench late in the third quarter. The Lakers led by as many as 38 points for their third straight win in the opening-round series, the team's first playoff appearance since 2013.
After the game, James detailed the emotional burden of both honouring Bryant and coping with the shooting of Jacob Blake, a Black man, by police officers in Kenosha, Wisconsin.
"I can't even enjoy a playoff win right now, which is the sad part," he said.
"We are scared as Black people in America," James said. "Black men, Black women, Black kids. We are, we are terrified."
After the game, Blazers coach Terry Stotts was asked to describe his team's position.
"Not good," he said.
"You're down 1-3, it's a tough position against a good team," Stotts added. "We'll regroup, it's one game at a time. You can break out all the cliches, but we know what we're up against when you're down to a good team 3-1, so we've got to battle."
The Trail Blazers won the opener but have appeared gassed in the past two games. Damian Lillard, the MVP of the seeding games in the NBA bubble, had 11 points before leaving with a right knee injury in the third. Jusuf Nurkic had 20 points and 13 rebounds.
"If you really want to create something that lasts generations, you have to help inspire the next generation." – Kobe Bryant pic.twitter.com/F6Rt8Qijpg

— Los Angeles Lakers (@Lakers) August 24, 2020
We hope you enjoyed the article 'NBA Western Conference Playoffs: Round 1, Game 4.'  Which result surprised you the most? Can any of trailing teams stage a comeback? Let us know!
Read more on Basketball here: