NBA Western Conference Playoffs: Round 1, Game 2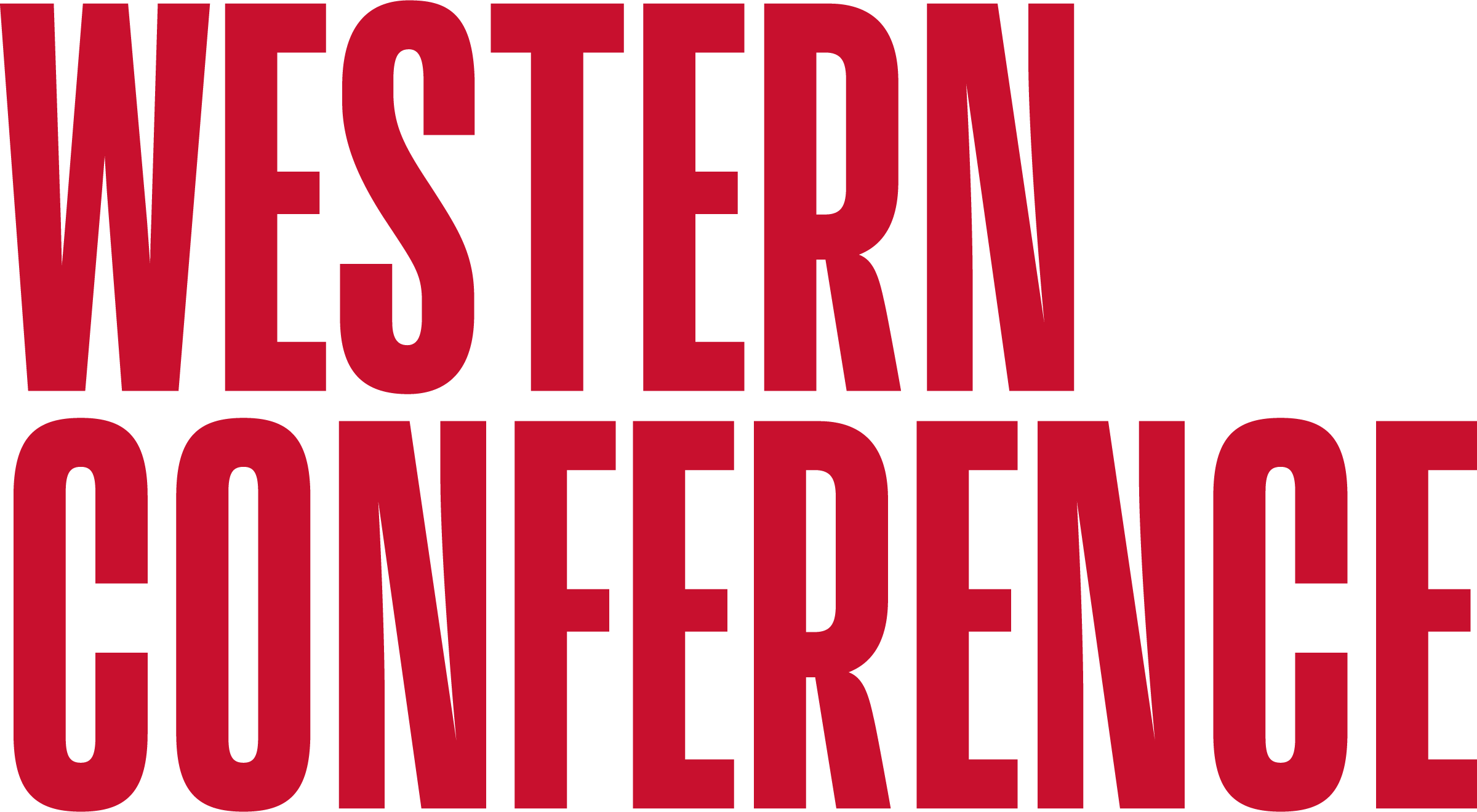 NBA Western Conference Playoffs
Games 2 finished in the Western Conference Playoffs, giving us some interesting results. Some matchups became more interesting, others could finish sooner than expected. We saw individual master-class from some players and others couldn't find their usual groove.
Utah Jazz 124-105 Denver Nuggets
After suffering a tough loss to the Denver Nuggets in overtime in Game 1, the Utah Jazz got back on track on Wednesday afternoon. Jumping out to a double-digit lead in the first half, they absolutely dominated after the break, coasting to a comfortable 124-105 win to even the series at 1-1.
Donovan Mitchell remained patient, with Denver's defense making things difficult for him. Instead of forcing the issue, he simply distributed the ball — until his opening arrived.
"The biggest thing for me is reading the situation," Mitchell explained. "My first years, I kind of saw the rim, being a scorer. I prided myself over the quarantine just how to become play-maker. Find a way to get the team involved. It may not always be scoring. I think today, just trusted my teammates."
Mitchell was an efficient 10 of 14 from the floor as he finished with 30 points and added eight assists. He helped the Jazz break open the game in the third quarter and increase the lead to 31 in the fourth quarter.
Nuggets rookie Michael Porter Jr. had 28 points, and Nikola Jokic added 28 points and 11 rebounds.
It was a rare blowout in what's been a tight showdown between the two teams all season. Despite Denver winning the previous four games, counting the regular season, the total margin was only 21 points.
📹| 32 assists, (ᶠʳᵃⁿᶜʰⁱˢᵉ ᵖˡᵃʸᵒᶠᶠ ʳᵉᶜᵒʳᵈ) 20 made threes, 124 points & a big W ⤵️#TakeNote pic.twitter.com/aVBd5288PI

— utahjazz (@utahjazz) August 19, 2020
Dallas Mavericks 127-114 Los Angeles Clippers
It seems like every game there's another note about Luka Doncic breaking some sort of record. In Game 1, he went for 42 points, which was the most ever in a playoff debut, and on Wednesday night, after finishing with 28 points, eight rebounds and seven assists, he became just the second player ever to score 70 in his first two playoff games. The only player with more than that was George Mikan, who put up 75 points in his first two playoff games way back in 1949.
Luka Doncic has his first NBA postseason victory, though probably not the way he expected. Instead of leading the Dallas Mavericks on the court, he was helping lead cheers from the sideline as his teammates pulled away while he sat.
"This is how we're going to have to win games," Mavs coach Rick Carlisle said. "Our depth is going to be a big part of it."
Two nights after scoring 42 points in the highest-scoring debut in postseason history, Doncic played just nine minutes in the second half because of foul trouble. He finished with eight rebounds and seven assists.
"Being on the bench, it's hard for me. I want to help my team but we won the game," Doncic said.
Kawhi Leonard had 35 points and 10 rebounds, but Paul George had a mostly miserable performance for the second-seeded Clippers. They played without starting guard Patrick Beverley because of a calf injury.
George finished 4 for 17 shooting for 14 points.
Oklahoma City Thunder 98-111 Houston Rockets
James Harden had 21 points and nine assists, the Houston Rockets made 19 of an NBA-record 56 3-point attempts to beat the Oklahoma City Thunder 111-98 on Thursday for a 2-0 lead in the first-round Western Conference Playoffs.
For all the long-range shots, Harden said the Rockets actually won with defense. Houston held the Thunder to 39 points after the break. Whereas Rockets aren't known for their great defence.
"We played well," he said. "We didn't shoot the ball particularly well tonight. But I think defensively, especially in that second half, we did an unbelievable job just gearing in what they like to do and correcting our mishaps in that first half."
The Thunder now have their backs against the wall, but if they can take anything away from this game, it's that they're onto something with Lu Dort. The rookie, who missed Game 1, took the Harden assignment himself and absolutely flummoxed the NBA's leading scorer. The Thunder need to go back to the drawing board offensively, but if they can continue to contain Harden like this, they'll be able to make this a series. Here are the major takeaways from Houston's win.
Oklahoma City's Chris Paul, the All-Star guard, blamed himself. He was held to 14 points on 6-for-15 shooting.
"I've got to do more," he said. "Straight up. It's that simple. That run they went on at the beginning of the fourth quarter — that can't happen. Got to be better. I've got to be better."
Shai Gilgeous-Alexander scored 31 points for the Thunder, and Danilo Gallinari added 17.
The Beard always keeping it 💯😂 @Toyota l #OneMission pic.twitter.com/RQoDpsmLAG

— Houston Rockets (@HoustonRockets) August 20, 2020
Portland Trail Blazers 88-111 Los Angeles Lakers
The Los Angeles Lakers bounced back from a Game 1 loss to dominate the Portland Trail Blazers and even the series with a 111-88 win on Thursday night. Anthony Davis had 31 points and 11 rebounds in Game 2 of the first-round Western Conference playoffs.
"Obviously, this is an important game for us," Lakers coach Frank Vogel said. "We have tremendous respect for them. We're going to have to battle the way we did tonight in every game this series."
Davis scored 28 points in Game 1, but made just 8 of 24 shots. In Game 2, he made 13 of 21.
The Trail Blazers stunned the Lakers 100-93 in Game 1, but things went horribly wrong in Game 2. A poor performance got worse when All-Star guard Damian Lillard dislocated the index finger on his left hand in the third quarter. The team said X-rays were negative.
"It's just sore," Lillard said. "A little bit tender to the touch. Dislocated it. A little bit sore, a little bit swollen. Uncomfortable."
"Oh, I'm playing," he said emphatically when asked about his availability for Saturday's Game 3.
LeBron James had 10 points, six rebounds, seven assists and six turnovers for the Lakers, Lillard had 18 points on 6-for-14 shooting. CJ McCollum added 13 points on 6-for-16 shooting.
LeBron off the top rope! 💪

(📺: @SpectrumSN & ESPN) pic.twitter.com/nj3cR0iBSz

— Los Angeles Lakers (@Lakers) August 21, 2020
We hope you enjoyed the article 'NBA Western Conference Playoffs: Round 1, Game 2.'  Which result surprised you the most? Who do you think will advance into the next round? Let us know!
Read more on basketball here: