NBA Western Conference Playoffs: Round 1, Game 1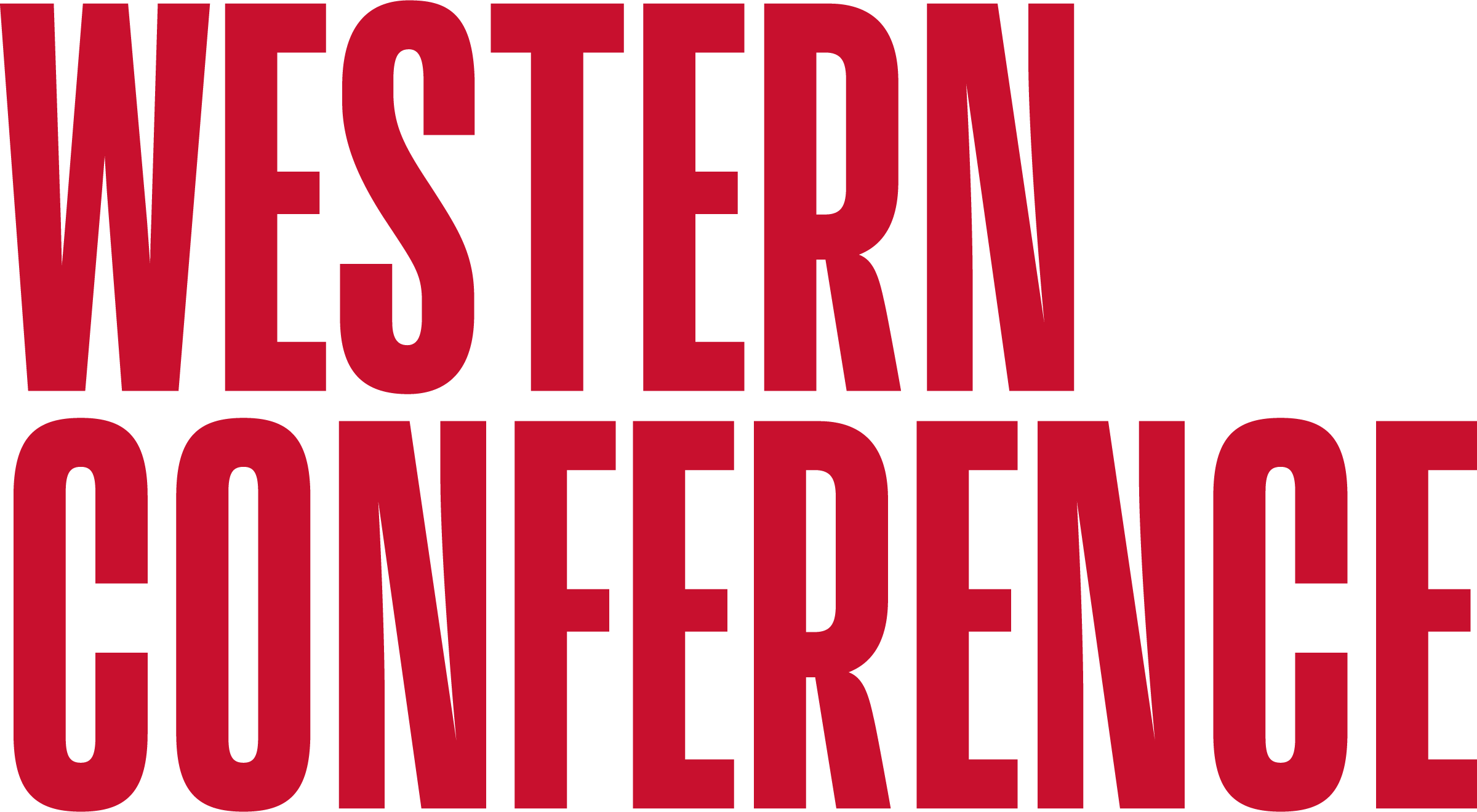 Western Conference Playoffs
After officially resuming the 2019-20 NBA season on July 30, the regular season has ended, and the 2020 NBA playoffs tipped off on Monday with a full slate of games. The Western Conference Playoff match-ups certainly didn't disappoint. There were some close games, questionable referee decisions, superstar performances and blowouts.
Denver Nuggets 145 – 135 Utah Jazz
This was the opening game of the Western Conference Playoffs where third seed Denver Nuggets met sixth seed Utah Jazz. Mike Conley had to miss this game due to the birth of his son. Rookie Juwan Morgan had to step in from the get-go for Utah. Michael Porter Jr. made his playoff debut for Denver in the starting five as well, after his great performance in the previous seeding games. Despite the loss, Donovan Mitchell was the star of this game with 57 points.
From the beginning, it looked like it was going to be a very close game. Utah's young star Donovan Mitchell and Denver's creative center Nikola Jokic had an impressive opening quarter. Throughout the first two-quarters Nuggets were in front. But in the third quarter, Jazz went for a run and grabbed the lead, since that it was end to end action.
At the end of the 4th quarter, it became battle between Jamal Murray and Donovan Mitchell as they exchanged big shots towards the end. But Mitchell made a crucial mistake when he was called for an 8-second violation when the Jazz were up by 4. With 22 seconds left and the game tied at 115 Jokic had a chance to win a game, but Rudy Gobert did an excellent job defending him and forcing Jokic to miss the shot. In the overtime, both Murray and Mitchel went at it again, however Jamal Murray was more clinical and made his baskets, that ultimately helped Denver to seal the victory.
After the game Donovan Mitchell addressed his mistake:
"That's my fault. As a leader and as a point guard at that time, that's terrible on my part," Mitchell said. "That really changed the entire game, that sequence right there.
"At the end of the day, we're not overreacting. It's one game."
Donovan Mitchell finished with career-high 57 points (3rd most in the playoff history), Jamal Murray 36 points(20 in the 4th quarter and overtime).
When you realize you have to face the best center in the NBA in the first round… pic.twitter.com/HLHh5qnjKG

— Denver Nuggets (@nuggets) August 18, 2020
Los Angeles Clippers 118 – 110 Dallas Mavericks
The Last game of Monday night gave us some good action. The Clippers had their full roster for the first time in 'the bubble'. Montrezl Harrell hasn't played since the restart. Those two teams are ranked number 1 and 2 in offensive efficiency this season. Mavericks finished their season as the best offence in the NBA history. Luka Doncic had a terrible game from a playmaking side as he finished with 11 turnovers.
Clippers started very active and went for an 18-2 run, and made Mavericks take a time-out. After a time-out, Dallas woke up and came back to the game. Halfway second quarter Dallas' big man Kristaps Porzingis got a technical foul for punching the air after the referee called for a questionable shooting foul on him.
Whilst Mavericks were still up by 5 three minutes into the third quarter referees made another questionable decision. After Marcus Morris fouled Luka Doncic, he held him, and Kristaps Porzingis came up to Morris to defend Luka. Referees watched the replay of the incident, and they gave a double technical foul to Morris and Porzingis. That was a second technical foul on Kristaps, and he got ejected from the game.
Los Angeles pulled into the lead when Porzingis got ejected for picking up his second technical foul in the third quarter, and Doncic couldn't bring the Mavs back.
"KP had my back. He did it for me. He did it for his teammate," Doncic said. "Not just me, but the whole team appreciates that. I don't think it was fair to take him out of the game, especially in the playoffs."
Luka Doncic finished with 42 points(most points in the debut playoff game ever.) Kawhi Leonard had 29 points and 12 rebounds, whilst Paul George finished with 27 points.
Oklahoma City Thunder 108 – 123 Houston Rockets
James Harden had 37 points and 11 rebounds, with the Houston Rockets rolling past the Oklahoma City Thunder 123-108 on Tuesday in Game 1 of their first-round Western Conference playoffs.
Houston All-Star Russell Westbrook, who has played his previous 11 years with the Thunder, was out with a quad injury. The fourth-seeded Rockets still made 20 3-pointers and shot 48% from the field.
Danilo Gallinari led the Thunder with 29 points, while Chris Paul fell one assist shy of a triple-double with 20 points, 10 rebounds and nine dimes — but a lot of Paul's scoring came when the game had already gotten away in the second half. OKC looked dead on both ends and will have to figure out how to move the ball better to crack Houston's defence, which was tremendous all night.
"Our ball movement tonight was excellent," Harden said. "We were just playing off the catch, guys were very confident in their shots when they're open. When they're not open, they're getting off the ball and making a quick decision."
Jeff Green scored 22 points, and Eric Gordon added 21 for Houston, with the Rockets getting 42 points from their bench. It remains to be seen just how long OKC will be without their main man, Russell Westbrook.
Los Angeles Lakers 93 – 100 Portland Trail Blazers
Damian Lillard scored 34 points to lead the eighth-seeded Portland Trail Blazers past the top-seeded Los Angeles Lakers 100-93 in Game 1 of their Western Conference Playoffs opening-round match-up on Tuesday. After sinking a deep 3-pointer midway through the final quarter, Damian Lillard did a little dance, and teammate Jusuf Nurkic pointed to his wrist.
Lillard spoiled LeBron James' first playoff appearance for the Los Angeles Lakers with a 100-93 victory on Tuesday night in Game 1 of the teams' playoff series.
"Every game since we've been here has been a playoff game. So that prepared us for a game like this," Lillard said. "It's only one win. I'm happy to be here competing in the playoffs again, but we've got to move on to the next one."
Gary Trent Jr's three-pointer with 1:15 remaining gave the Blazers a 98-93 edge after a dunk by Davis allowed the Lakers to close within two. A slam by Nurkic sealed it for Portland, who have won seven of their last eight games in the bubble.
"We had a couple of breakdowns, which you can't have down the stretch, especially against a team like Portland," James said.
Anthony Davis finished with 28 points and 11 boards, while LeBron James had 23 points, 17 boards and 16 assists for the Lakers.
CJ McCollum had 21 points, and Jusuf Nurkic contributed 16 points and 15 rebounds for the Blazers.
Dame (34 PTS & 6 3PM) put on a show to help the Blazers win Game 1 ⌚️ pic.twitter.com/m3U34pqq5B

— NBA TV (@NBATV) August 19, 2020
With games 1 of  The Western Conference Playoffs finished, what was the biggest surprise? Who do you think will advance to the next round? Let us know!
Read more on basketball here: