70th Anniversary Grand Prix – Talking Points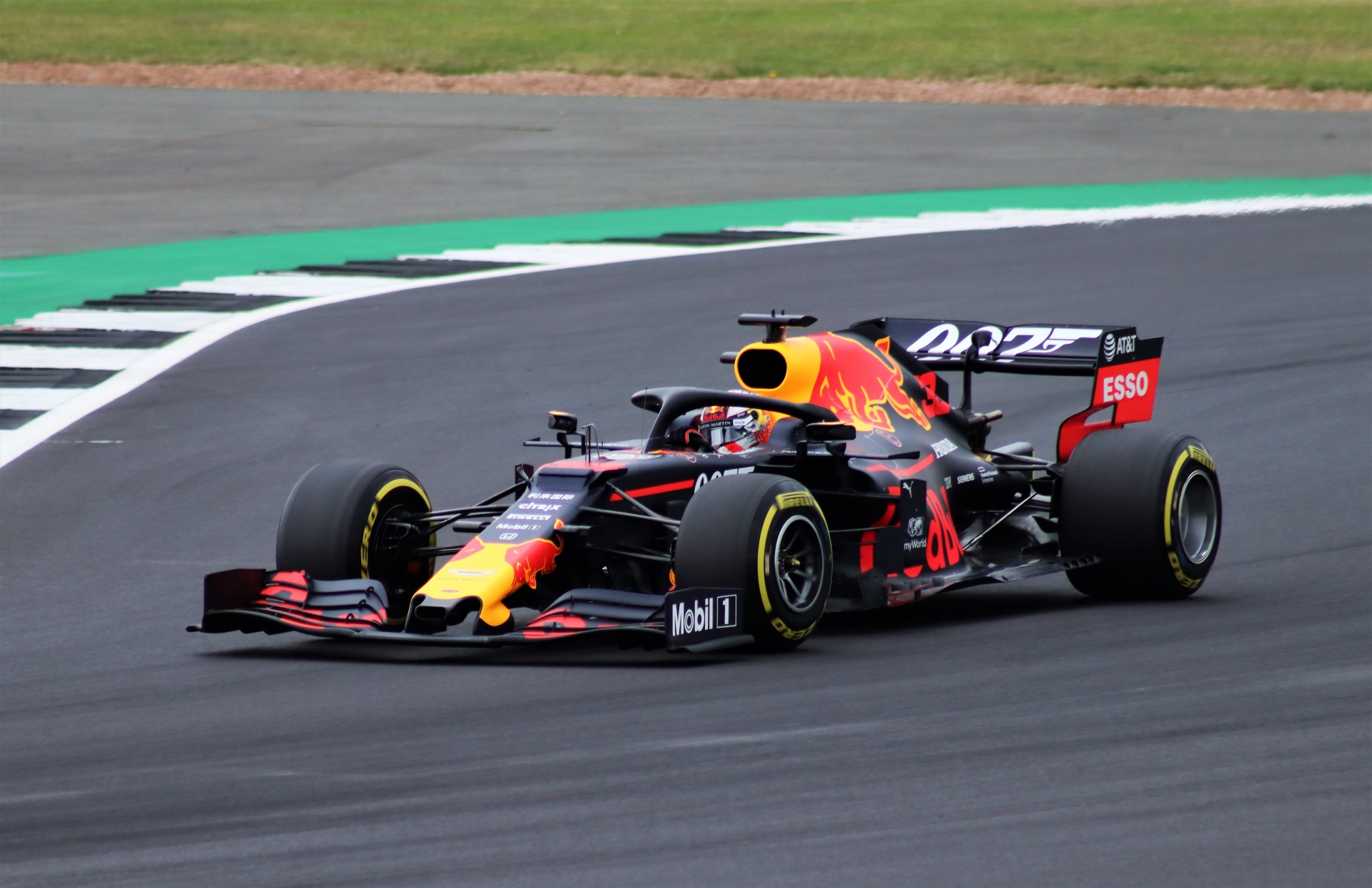 All the Talking Points from the 70th Anniversary Formula 1 Grand Prix
70th Anniversary Grand Prix – Talking Points
Another unpredictable weekend at Silverstone for 70th Anniversary Grand Prix, as Max Verstappen takes advantage of Mercedes tyre problems to win his first race of 2020. Lewis Hamilton and Valtteri Bottas' dominance came to an end on Sunday after only managing 2nd and 3rd.
Below are the talking points from a thrilling and intense 70th Anniversary Grand Prix.
BREAKING: @Max33Verstappen is the winner of our 70th Anniversary Grand Prix!

He holds off @LewisHamilton (P2) and @ValtteriBottas (P3) to take his first victory of the 2020 season ?#F170 ?? #F1 pic.twitter.com/4bi7aZyGgn

— Formula 1 (@F1) August 9, 2020
An Applause for Hannah Schmitz
Verstappen's rivals were keeping a close eye on his strategy heading into 70th Anniversary Grand Prix after favouring a different set of tyres at British GP.
Well, the Dutchmen, with the help of his chief strategist Hannah Schmitz, selected the hard set of tyres. It was clear to see throughout qualifying that the soft tyres were fastest but barely held up after one flying lap, promoting many teams to use the mediums in Q3. However, Red Bull took the prospect of qualifying on the hards ahead of Sunday's race, qualifying in 4th.
But the decision paid off during the race. Whilst Mercedes struggled with tyre conditions, Verstappen had no worries and had the opportunity to go 13 or 14 laps longer than everyone else. He was helped with the German manufacturers' hard set of tyres suddenly deteriorating than anticipated, leading to having a free stop.
If Verstappen started on the mediums, then he could have encountered the same obstacles as Mercedes and would have not won 70th Anniversary GP.
Big applause for Hannah Schmitz and team for using this strategy.
What a day for @Max33Verstappen on Sunday as he took his first race win of 2020! ? ?#F170 ?? #F1 pic.twitter.com/o6Xe8RA9AR

— Formula 1 (@F1) August 10, 2020
What happened to the Mercedes tyres?
Questions will be asked on how Mercedes' tyres quickly worsened on the mediums and hards.
Bottas and Hamilton both started on the medium's and stormed in front within the opening few laps. However, their tyre health became critical and enabled Verstappen to close the gap to over 1sec behind Hamilton. Bottas, and quickly followed by Hamilton, pitted for harder tyres, coming out behind Verstappen but had the fresher set of tyres and quicker car.
But with the Dutchmen tyres untouched and good condition, Mercedes were back to square one and had blistering on the rear tyres, squandering valuable time on Verstappen. Bottas on lap 32 pitted, along with Verstappen, for another set of harder tyres, ultimately concluding his race. Whereas Mercedes chose to keep Hamilton out as long as possible.
Just 10 laps later, Hamilton finally pitted for a fresher set and had the challenge of hunting down Verstappen. The British driver got past Leclerc and his teammate, Bottas, who once again was experiencing blisters on his tyres. But Hamilton couldn't catch the raging Red Bull.
After a late pit stop, @LewisHamilton was FLYING in the closing laps ?

Flying past Leclerc and Bottas to take P2 on the podium ?#F170 ?? #F1 pic.twitter.com/uVuAe2eRxB

— Formula 1 (@F1) August 9, 2020
The track temperature could have played a major part in Mercedes tyre difficulties, but Red Bull manage to avoid any disturbances. The German manufacturers will need to be quick to identify the problem ahead of Spanish GP, which temperatures are set to be warmer than Britain.
Alex Albon showing his potential
Compared to his teammate, Albon started on the mediums and was the first to change to hards on lap 6, putting him in 20th.
However, the Red Bull driver produced some daring moves throughout the race on Kimi Raikkonen and Pierre Gasly, nearly running off the track at Corpse, to continue his surge up the pack. He then passed Racing Point's Lance Stroll on the final few laps to finish in 5th.
Albon will be keen to record his first podium, but in 70th Anniversary GP we saw some breath-taking overtakes by the 22-year-old, which proved why he warranted a seat at Red Bull. If Verstappen didn't win the race, more attention would be on Albon and possibly deserved driver of the day.
P9 on the grid to P5 at the finish for @alex_albon

And loads of MEGA moves in between ? ?#F170 ?? #F1 pic.twitter.com/YgQx3ixH12

— Formula 1 (@F1) August 10, 2020
Is Ferrari focusing on Charles Leclerc and neglecting Sebastian Vettel?
Times are becoming worse for Sebastian Vettel at Ferrari and it seems like it will be a messy divorce in December.
The German complained about his pace throughout the weekend, managing to only qualify in 12th. However, Vettel ought to take blame after spinning on turn one on the first lap, putting him 20th.
After that, Vettel merely struggled during the race and didn't appear close to challenging the drivers in the top 10. Then, it was apparent to hear the tension between himself and engineers, saying there had 'messed up'. He said over the radio: "It is in the gap that we didn't like. We spoke about it this morning. I'll hang in there, but you know that you've messed up."
Jenson Button about Seb: I so want him to be doing well… I remember in 2010-2013 when I was competing against him, most of the time he didn't put a foot wrong. He was always there and could always get a lap out of the car. He just can't do that at the moment.#Vettel #SV5 #F1 pic.twitter.com/vq62pMiUJL

— Sebastian Vettel #5 (@sebvettelnews) August 11, 2020
Whereas Charles Leclerc, Vettel's teammate, enjoyed another solid weekend of racing just missing out on a podium finish. Ferrari ambitiously put the 22-year-old on a one-stop strategy after his tyres were in high-grade condition and sitting in 3rd in the final 10 laps. However, Hamilton, on a fresher set of tyres, easily passed the Ferrari who still don't have the speed to match Mercedes.
There does seem to be a big difference between Leclerc's and Vettel car. It would be no surprise to see Ferrari throwing everything on their future driver and neglecting Vettel, with him set to leave at the end of the season.
Just painful to see a former World Champion struggle in an uncompetitive car.
We hope you enjoyed this article '70th Anniversary Grand Prix – Talking Points'. Who do you think will win the next race in Spain this weekend? Let us know!
Read more on F1 here: