Max Verstappen ends Mercedes' winning run in 2020, in thrilling 70th Anniversary GP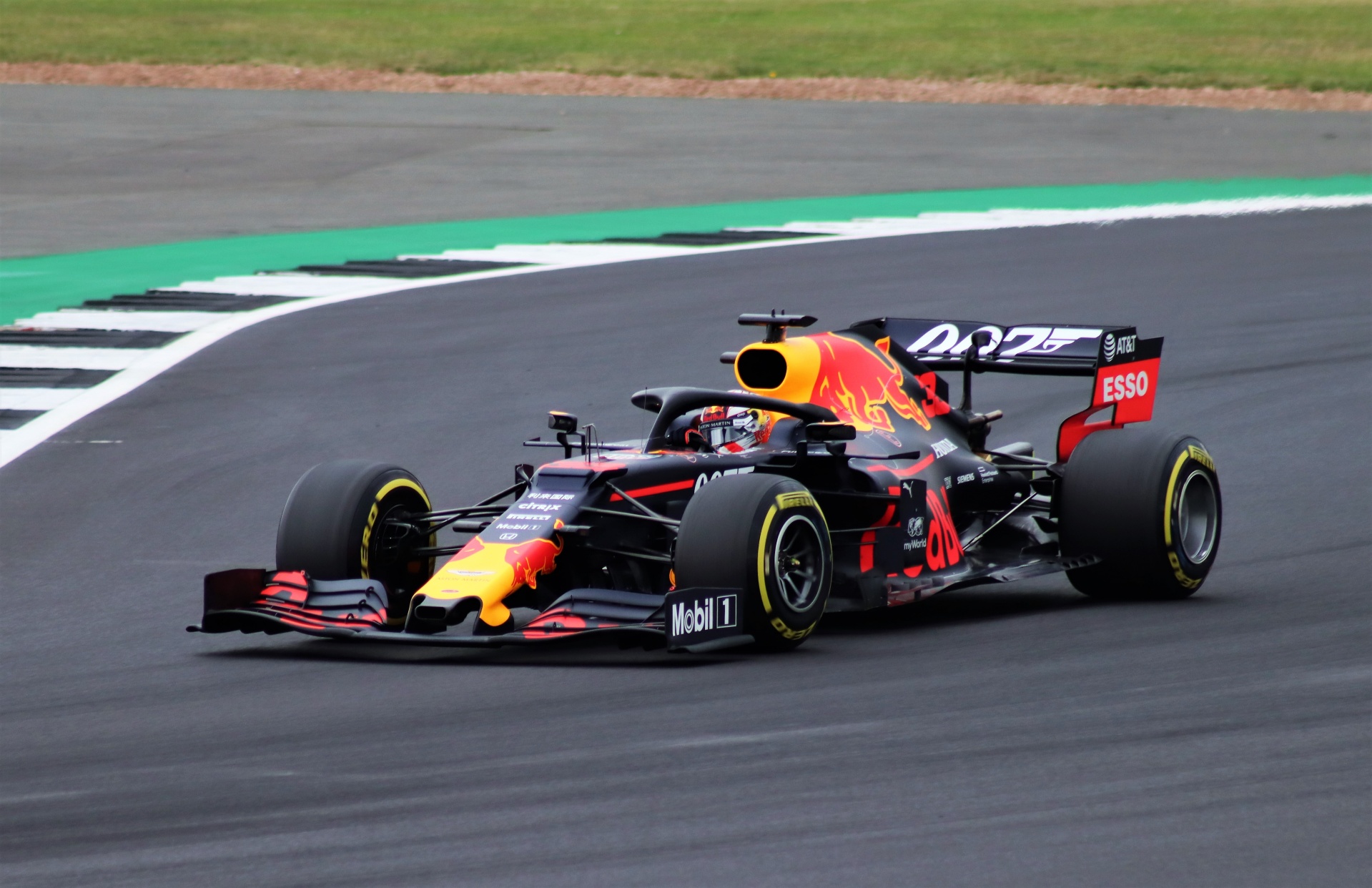 Max Verstappen ends Mercedes winning run in 2020, in thrilling 70th Anniversary GP, Lewis Hamilton in 2nd and Valtteri Bottas in 3rd
A super strategy by Red Bull sees Max Verstappen shock Mercedes in a thrilling 70th Anniversary Grand Prix.
The Dutchman took the risk to start on the hard tyres, whereas everyone in the top 10 chose the medium. However, the different strategy actually saw Verstappen easily collect his first F1 victory of 2020 and leapfrog Valtteri Bottas in the driver standings into 2nd place.
The blistering on tyres saw both Mercedes struggle throughout the race, as Lewis Hamilton finished in second, maintaining his 30-point lead in the championship. His teammate, Bottas, also suffered critical tyre conditions but still to better his position from last weekend in 3rd.
Another fantastic weekend from Ferrari's Charles Leclerc, who couldn't get on the podium, but crossed the line in 4th on a one-stop strategy. The young driver just had enough pace to finish ahead of Red Bull's Alex Albon, who at one point was dead last in 20th, to rise through the pack and record some impressive points.
Both Racing Point's endured a better weekend at Silverstone finishing 6th and 7th. Lance Stroll got ahead of his temporary teammate, Nico Hulkenberg, who actually got his car on the grid compared to the previous race.
Renault's Daniel Ricciardo was tipped to secure his first podium with the French team but it was Esteban Ocon who enjoyed a good weekend. The Frenchman finished in 8th ahead of McLaren's Lando Norris and AlphaTauri's Daniil Kvyat.
Max Verstappen took a chance
Mercedes have been completely dominant in the opening four races, so Red Bull needed to pull something out of the hat.
In that case, Red Bull strategist Hannah Schmitz decided to put Max Verstappen onto the hard tyres, whereas everyone in the top 10 started on mediums. And that decision is the reason why Verstappen won his first race of 2020.
The Dutchman got past Hulkenberg on the opening lap into 3rd and managed his set of tyres. Mercedes were quick to get out in front, but their medium tyres quickly developed blisters. Verstappen was in touching distance of the Mercedes and was informed by his engineers to sit-back. But Verstappen gave an explosive response in which he said: "Mate – this is the only chance of being close to the Mercedes," he said on team radio "I'm not just sitting behind like a grandma!"
However, the 'Silver Arrows' soon pitted after and went onto the hard tyres, but soon again struggled with tyre conditions.
Whilst Verstappen's tyres were in top conditions, the 'Silver Arrows' tyres quickly deteriorated and developed blisters once again. Verstappen grew the gap to over just 20 secs over 30 laps and decided to stop onto the mediums.
Hamilton's tyres were blistering badly but Mercedes decided to push British driver on despite tyres being in critical condition. Around lap 40, the World Champion pitted and fired past Leclerc and Bottas to get into 8.9secs behind Verstappen with three laps to go.
But the Dutchman, aided by a super strategy, cruised to victory and had to inform his engineers to hydrate on his final lap.
YESS BOYSS!! I'm incredibly happy with this win, I didn't see this one coming! 💪 Thanks to @redbullracing and @HondaRacingF1 for their continued hard work 👏 Now let's celebrate and hydrate🏆🍾👏 #KeepPushing # F170 🇬🇧 pic.twitter.com/hpymhkoq79

— Max Verstappen (@Max33Verstappen) August 9, 2020
Once again, no points for Sebastian Vettel
Over the weekend we saw Vettel frustrated with his car performance and could only qualify in 12th on Saturday.
The German had a good start going into the first corner, but Vettel lost his backend and spun around on the first corner, dropping him to 20th.
From then on, Vettel rarely challenged the top 10 and was consistently stuck in traffic, whereas his teammate, Leclerc, was confidently driving around the top five. And we finally saw Vettel's frustrated grow over the radio, as the German fumed at being behind McLaren's Carlos Sainz. Saying Ferrari had already comprised the strategy talked about.
The driver of the day: Max Verstappen
70th Grand Prix – Top 10 Standings 
1st – Max Verstappen
2nd – Lewis Hamilton
3rd – Valtteri Bottas
4th – Charles Leclerc
5th – Alex Albon
6th – Lance Stroll
7th – Nico Hulkenberg
8th – Esteban Ocon
9th – Lando Norris
10th – Daniil Kvyat
We hope you enjoyed the article 'Max Verstappen ends Mercedes' winning run in 2020, in thrilling 70th Anniversary GP.' What was your favourite moment from today's race? Let us know!
Read more on Formula 1 here: