Valtteri Bottas secures pole ahead of Lewis Hamilton in 70th Anniversary GP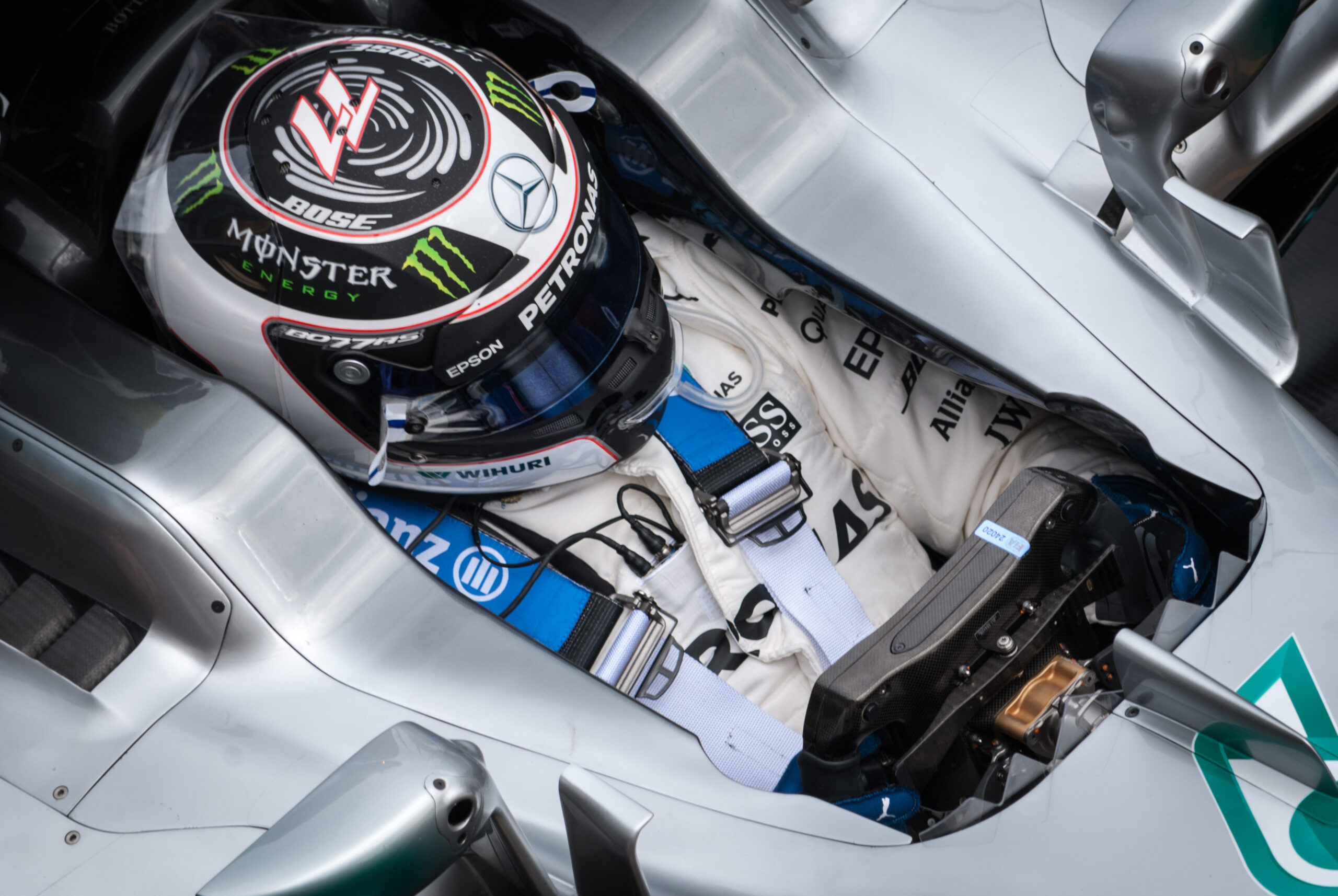 Valtteri Bottas storms to pole at Silverstone, ahead of Lewis Hamilton and Nico Hulkenberg
Valtteri Bottas secures pole ahead of Lewis Hamilton in 70th Anniversary GP
Mercedes continued their dominance over the weekend in 70th Anniversary Grand Prix, as Lewis Hamilton was fastest in FP3 just hours before qualifying.
However, his teammate, Valtteri Bottas, managed to go six hundred tenths faster to nick provisional pole from Hamilton, who recorded the fastest times in the previous two sessions.
The story of the day will Nico Hulkenberg, who managed to go nine hundred tenths faster than Max Verstappen for Red Bull and will start on the second row. The German was drafted in by Racing Point once again after Sergio Perez tested positive for coronavirus. Hulkenberg will be hoping to see his car on the track this weekend, after engine problems prevented him from participating in British GP, and potentially secure the first podium of his career.
Renault's Daniel Ricciardo was third fastest in Friday's second practice and continued to show real pace in qualifying, whereas Esteban Ocon failed to progress from Q2 and will start in 11th. The Australian will start in 5th ahead of Racing Point's Lance Stroll.
Pierre Gasly, who enjoyed a fantastic weekend at Silverstone in the previous race, also impressed throughout qualifying. The Frenchman starts in 7th, 0.1secs faster than Charles Leclerc in the Ferrari, who partners Gasly in 8th. Leclerc seems to have different specs to his Ferrari car after consistently showing more pace than his teammate, Sebastian Vettel. The former world champion was slower than Ocon and was not quick enough to get out of Q2.
Red Bull's Alex Albon improved on from his last weeks position from 13th to 9th, but was still 0.6secs behind his teammate, who both decided to go on medium tyres in the opening stages of session three. McLaren's Lando Norris could only muster 10th despite being 3rd fastest in the Saturday practice session. Whereas his teammate, Carlos Sainz, struggled in Q2 and will start in 13th.
Vettel Frustrations Grow
Sebastian Vettel – a former world champion – continued to struggle in his Ferrari car over the weekend.
The German managed to scrape through into Q2 in the first session, just finishing in 14th and 0.2sec ahead of Williams, but Vettel was eventually caught out in Q2. He could only muster a time to start 12th on the grid ahead of Carlos Sainz, Romain Grosjean and George Russell.
On his team-radio at the final of Q2, the German said: "That was all I had – that was all that was in the car. Thank you."
A frustrated man inside the Ferrari no doubt.
70th Anniversary Grand Prix – Top 5
1 – Valtteri Bottas
2 – Lewis Hamilton
3 – Nico Hulkenberg
4 – Max Verstappen
5 – Daniel Ricciardo
We hope you enjoyed the article 'Valtteri Bottas secures pole ahead of Lewis Hamilton in 70th Anniversary GP.' Who do you think will claim victory this weekend? Let us know!
Read more on Formula 1 here: