Sergio Perez wins Sakhir Grand Prix after George Russell heartbreak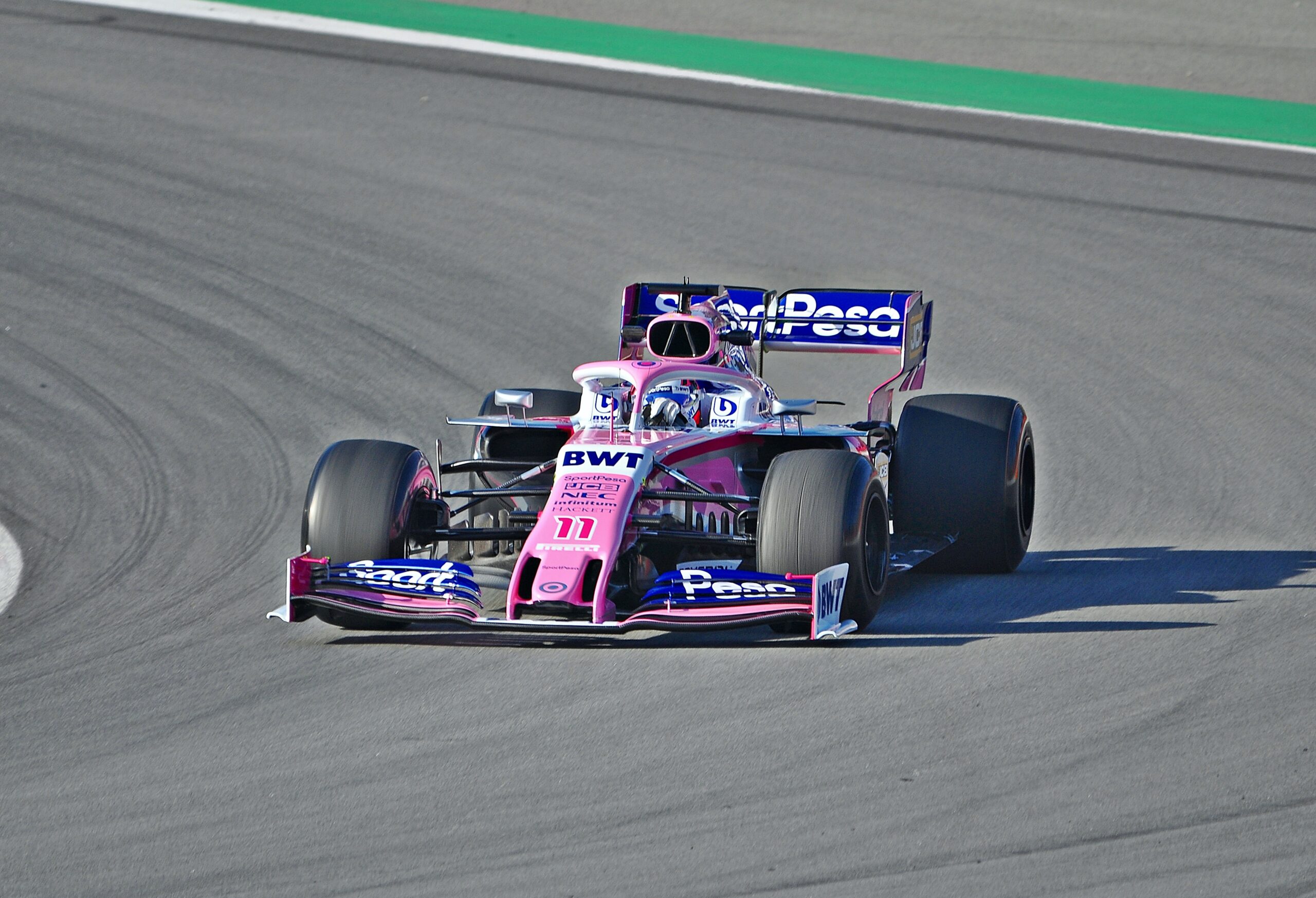 Sergio Perez wins Sakhir Grand Prix after George Russell heartbreak
Sergio Perez wins the Sakhir Grand Prix in a dramatic finale, as Renault's Esteban Ocon and Lance Stroll finished on the podium.
It seemed certain we would have a new Grand Prix winner in the name of George Russell, who led the first half of the race, but a series of faults saw the British driver denied his first-ever win.
Perez dropped down to the back of the grid on lap two after colliding with Charles Leclerc, but it was a magnificent drive by the Mexican to recover from 20th to 1st to win his first-ever Grand Prix in F1.
Racing Point rounded off a magnificent weekend with Lance Stroll earning his second podium of the weekend finishing in 3rd to increase their chances to finish 3rd in the constructor championship after two DNF's last weekend.
Another new name on the podium was Renault's Esteban Ocon after finishing 2nd to record the first podium of his career, and more importantly, vital points for Renault in the race for 3rd in the constructor championship.
Russell will be heartbroken this evening despite earning the first points of his F1 career but should and could have been so much more for the 22-year-old. Valtteri Bottas end of the 2020 season just gets worse with a third consecutive race without a podium finish.
All today's points scorers 💪#SakhirGP 🇧🇭 #F1 pic.twitter.com/NPp7Lc9zGb

— Formula 1 (@F1) December 6, 2020
What happened to George Russell?
After finishing marginally behind Bottas in qualifying, Russell started the Sakhir Grand Prix in 2nd – the highest-ever in his F1 career. The British driver started brilliantly and got ahead of Bottas into the first corner, and never looked back.
He grew a +7sec lead over the Finn and was very composed in the Mercedes despite only having three days in the car. However, a usual reliable Mercedes mechanics ruined both Russell's and Bottas' races.
A safety car was deployed after Jack Aitken's front-wing was placed on the final corner, and Mercedes decided to double-stack their drivers. While Russell's stop was clean and fast, trouble happened for Bottas after they failed to get right set of tyres and had to re-use his current tyres. During the chaos, Russell was given Bottas' medium-set of tyres and had to re-pit for the correct set, dropping him down to 6th.
That didn't seem to hamper the British driver though. On the restart, Russell performed a stunning move at turn 6 to go on the inside of Bottas before gliding past Stroll and Ocon within two laps, and was closing down on Perez.
Yet, tragedy struck again after Russell suffered a slow puncture on his right-rear and had to pit for the third time, dropping him into 15th with 10 laps to go.
The 22-year-old performed an excellent recovery to get back into 9th to score his first-ever points in F1 and recorded the fastest lap of the race to score an extra point. However, Russell deserved the victory and will be hurt to miss out on the first Grand Prix victory of his career. Yet, he still showed that he is ready to make the step to Mercedes in the future and was the perfect audition.
It was another disappointing and frustrating race for Bottas, who couldn't make any ground on 50-lap old tyres and eventually dropped down to 8th.
A picture paints a thousand words#SakhirGP 🇧🇭 #F1 pic.twitter.com/oJlCTldCAX

— Formula 1 (@F1) December 6, 2020
Sergio Perez continues to shine
Although we couldn't see the fairy-tale story of Russell winning his first Grand Prix, F1 supporters got to witness Perez secure his first-ever victory in F1 in what could be his final two races in the sport.
The Mexican was 19th on lap two after Charles Leclerc tagged his rear, spinning the Racing Point. That collision resulted in the Ferrari going into the barrier, alongside Max Verstappen, who was trying to avoid the Mexican but sent his car into the barrier. 
On the fresher set of mediums', Perez crawled through the pack and back into podium contention, as Carlos Sainz and Daniel Riccardo made the wrong pit-stops in the worst possible time. Nicholas Latifi lost power and pulled up on the side of the road, forcing the virtual safety car, which saw McLaren and Renault decide to obtain a free pit-stop. However, the VSC was for half a lap and disappeared as Sainz and Riccardo entered the pits, ruining their chance of a podium.
Then, Mercedes troubles handed Perez his first-ever Grand Prix in F1 after making up 19 places. The Mexican clearly showed why he should be in F1 next season and feels ludicrous that Abu Dhabi could be his final Grand Prix until 2022.
ARE YOU NOT ENTERTAINED pic.twitter.com/WBKBAhhwGy

— BWT Racing Point F1 Team (@RacingPointF1) December 6, 2020
Battle for 3rd
It was a perfect weekend for Racing Point who had their two drivers on the podium, sending back into 3rd in the constructor championship after two DNF's last week. Ocon also benefited from Russell's puncture to earn his highest-ever finish in F1 and the first podium of his career after starting 11th on the grid.
McLaren, who started in-front of Racing Point and Renault, had Carlos Sainz in 4th and would feel the Spaniard could have won the race if they didn't bring him in. Whereas, Lando Norris recover from 20th on the grid to 10th, scoring one point, as McLaren dropped down to 4th in the standings – 10 points behind Racing Point.
Sakhir Grand Prix – Top 10 result
1st – Sergio Perez
2nd – Esteban Ocon
3rd – Lance Stroll
4th – Carlos Sainz
5th – Daniel Ricciardo
6th – Alex Albon
7th – Daniil Kvyat
8th – Valtteri Bottas
9th – George Russell
10th – Lando Norris
11th – Pierre Gasly
12th – Sebastian Vettel
13th – Antonio Giovinazzi
14th – Kimi Raikkonen
15th – Kevin Magnussen
16th – Jack Aitken
We hope you enjoyed the article 'Sergio Perez wins Sakhir Grand Prix after George Russell heartbreak.' What was your favourite moment from the race? Let us know!
Read more on Formula 1 here: