Sebastian Vettel to join Aston Martin for 2021 F1 season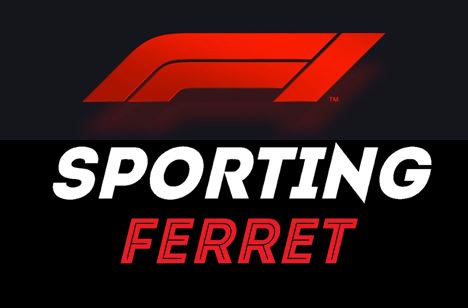 Sebastian Vettel to join Aston Martin for the 2021 season, Sergio Perez to leave after Abu Dhabi in December
Four-time World Champions Sebastian Vettel will remain in F1 for 2021 after securing a seat at Aston Martin, currently known as Racing Point, with Sergio Perez paving the way at the end of the season.
It was supposed to be a weekend full of celebration and reflection for Ferrari ahead of their 1,000th Grand Prix. But their current driver, Vettel, has completely stolen the headlines after announcing he will be staying in F1 beyond this season.
The Italian racing company announced back in May that current McLaren driver Carlos Sainz would replace Vettel at Scuderia, and quickly came under scrutiny after it seemed the team bosses failed to communicate a new contract for the German, pushing him out of the door.
BREAKING: Sebastian Vettel signs for Aston Martin for 2021 and beyond #F1 pic.twitter.com/z2ZmvVxNmE

— Formula 1 (@F1) September 10, 2020
Vettel will begin a new chapter of his career at Aston Martin next season and will be the first time he will drive a Mercedes-powered car. From an official statement by Racing Point, Vettel said: "I am pleased to finally share this exciting news about my future. I'm extremely proud to say that I will become an Aston Martin driver in 2021.
‍"It's a new adventure for me with a truly legendary car company. I have been impressed with the results the team has achieved this year and I believe the future looks even brighter.
‍"The energy and commitment of Lawrence [Stroll] to the sport is inspiring and I believe we can build something very special together.
‍"I still have so much love for Formula 1 and my only motivation is to race at the front of the grid. To do so with Aston Martin will be a huge privilege."
 Otmar Szafnauer, CEO & Team Principal: "Everybody at Silverstone is hugely excited by this news. Sebastian is a proven champion and brings a winning mentality that matches our own ambitions for the future as Aston Martin F1 Team.
‍"On a Saturday or Sunday afternoon, Sebastian is one of the best in the world, and I can't think of a better driver to help take us into this new era. He will play a significant role in taking this team to the next level."
One in, One out
Whilst a new driver arrives on the block, it, unfortunately, means one driver has to leave, and that was fan favourite Sergio Perez. The Mexican announced on Twitter last night that he will no longer be part of Racing Point beyond this season, coming as a shock from himself and his team.
Tengo algo que anunciarles…
¡Gracias por su apoyo todo este tiempo!

I have something to announce to you…
Thank you for your support all these years!#NeverGiveUp pic.twitter.com/4qN9U6Cg1L

— Sergio Pérez (@SChecoPerez) September 9, 2020
Perez also confirmed that he was only given a one-day notice by team principal, Szafnauer, when speaking to the media ahead of Tuscan Grand Prix. Over a month ago, was confident he would retain his seat for 2021.
Sergio Perez reflects on a difficult 24 hours after the news he is to leave Racing Point at the end of the season #TuscanGP 🇮🇹 #F1 pic.twitter.com/FvpGo5nSiV

— Formula 1 (@F1) September 10, 2020
He did sign a three-year deal last August, but a clause was included that could activate his departure whenever which the team has done in the past 24 hours. 
He originally joined when the team was known as Force India, spending six years at the company. In his time, he has achieved five podiums with the team – the last one back in 2018 – and 7th with 101 points in 2016 was his highest finish in the Driver Standings. 
Perez will compete in Ferrari's 1,00th Grand Prix and the remaining nine races for 2020, looking to end the season strongly as he currently sits in 11th on 34 points.
Where next?
Options are very slim for Perez at the moment with the majority of teams already securing seats for next season. Haas and Alfa Romeo are the only two teams left to occupy Perez which would be a downgrade based on his abilities. 
Unfortunately, I don't expect Perez to have a seat in 2021 season, as he said in his statement, he wants a project that motivates him and I can't see a declining Haas car being on his wishlist.
Will Sebastian Vettel compete among the best again?
For 2021: No, but he would be competing a lot better than he is at present when driving for Ferrari. 
Mercedes are expected to continue their dominance into next season since the regulations have been pushed back till 2022. Aston Martin is unlikely to make such an immediate impact. 2022 could be a more realistic date for the German, but we don't know how long his contract is with the team announcing '2021 and beyond'.
However, most F1 supporters will be pleased to see Vettel remaining on the grid, and surely nothing can be worse for Vettel than this past season.
Drivers confirmed for 2021
Mercedes: Valtteri Bottas
Red Bull: Max Verstappen
Ferrari: Charles Leclerc and Carlos Sainz
McLaren: Lando Norris and Daniel Ricciardo
Aston Martin: Sebastian Vettel
Renault: Fernando Alonso and Esteban Ocon
AlphaTauri: N/A
Haas: H/A
Alfa Romeo: N/A
Williams: George Russell and Nicholas Latifi
We hope you enjoyed the article 'Sebastian Vettel to join Aston Martin for 2021 F1 season.' What do you make of Vettel's move to Aston Martin? Let us know!
Read more on F1 here: