A comfortable Belgian Grand Prix victory for Lewis Hamilton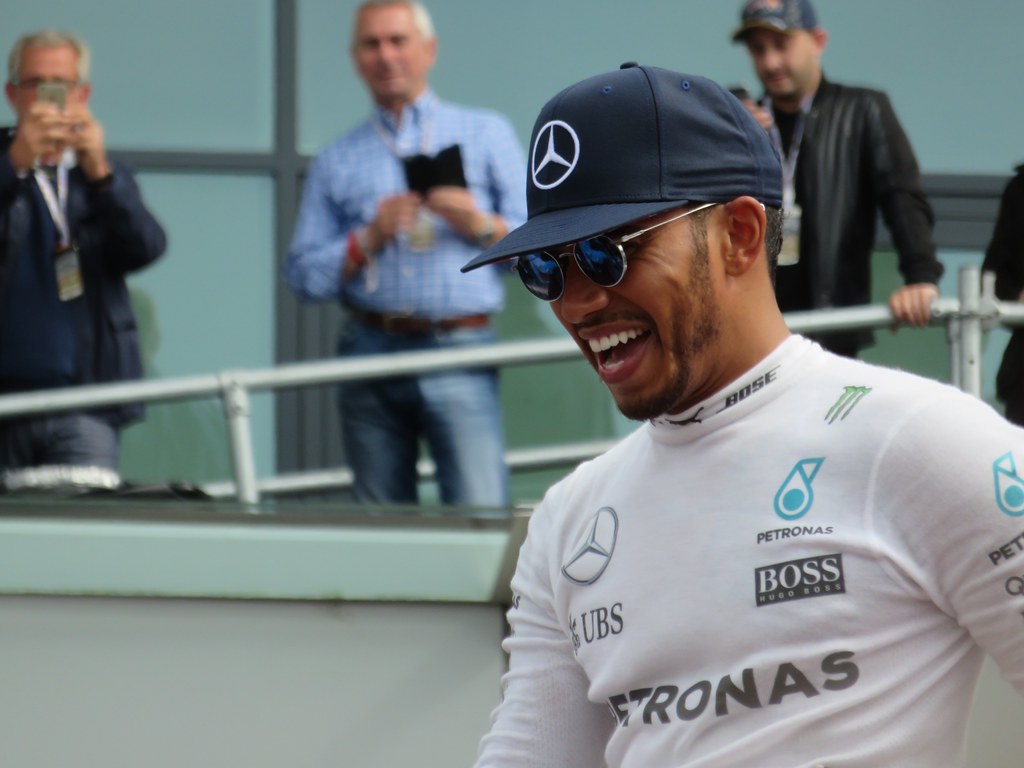 Lewis Hamilton wins Belgian Grand Prix
Lewis Hamilton breeze to victory in Spa, ahead of Valtteri Bottas and Max Verstappen, and goes level with Jim Clark for the most Belgian Grand Prix wins by a British Driver.
The world-champion was in scintillating form on Saturday, beating the initial lap record for pole, and carried his form into Sunday, finishing over 6secs ahead of Bottas. Hamilton is now on 89 victories in his career, only two behind Michael Schumacher who is on 91.
Mercedes hadn't won in Belgium in two years but managed to finish one-two this year around. However, Bottas will be disappointed on not closing down on Hamilton and falling further behind the British driver in standings – now trailing 50 points – and failing to 3rd with Max Verstappen above him.
As commented by the Dutchman in the interview with Sky Sports, it was 'boring' and 'not interesting' as Verstappen couldn't get near the two 'Silver Arrows'.
The driver of the day was Renault's Daniel Riccardo who finished in 4th and got an extra point for the fastest lap on lap 44 – the final lap. The Australian matched his best result in his Renault career and looked promising heading into next weekend at Monza. His teammate, Esteban Ocon, achieved one of the highest position of his career in 5th after overtaking Red Bull's Alex Albon in the final few laps.
McLaren's Lando Norris, Pierre Gasly and the two Racing Point's rounded off the top 10 in Belgium. Antonio Giovanzzi and George Russell retired from the race after crashing on lap 10, alongside Carlos Sainz who failed to start the race due to an exhaust failure.
A comfortable weekend for Lewis Hamilton
In the opening six rounds, Lewis Hamilton has been untouchable in speed so far in 2020, with only technical and tyre faults preventing him.
The six-time world champion was in a league of his own on Saturday, finishing around 0.5 secs faster than his teammate to collect the 93rd pole of his career. And you could argue Sunday's race was even easier for Hamilton.
Whilst Valtteri Bottas challenged his teammate into the turn one on the opening lap, Bottas and Max Verstappen were no-way to be seen. A crash by Antonino Giovanni, which saw his tyre collide with the Williams of George Russell, meant the safety car was introduced on lap 10.
Everyone, expect Pierre Gasly and Sergio Perez, dived into the pits and onto the hard set in hope we saw Bottas and Verstappen charge towards Hamilton. However, the British driver got away once again and was comfortable until the final lap despite concerns of tyre conditions.
It was clear from my perspective that Bottas is nowhere near the level of Hamilton and cannot challenge him for a world championship.
A 1,000th race to forget…. again
The stand-out drivers – and constructors – of the weekend is Renault's Daniel Riccardo, who masked his excellent Saturday's qualifying session with a fantastic 4th place finish in the Belgian GP. His teammate, Esteban Ocon, also enjoyed a good weekend at Spa qualifying in 6th place ahead of Sunday and managed to overtake Alex Albon on the final lap to collect one of his highest finishes of 2020.
It's not a Grand Prix weekend without any mention of Ferrari – but not for the right reasons once again.
Since the start of 2020 season, Ferrari's straight-line speed could be argued as one of the slowest on the grids and Saturday clearly portrayed that. The two drivers failed to qualify for Q3 for the first time this season – finishing 13th and 14th respectively on the gird.
Although it was a promising start by Charles Leclerc on the opening lap, rising four places, his Sunday speed matched Saturday's, as Pierre Galsy, Lando Norris and Sergio Perez re-overtook the young driver.
And the rest of the Belgian Grand Prix was embarrassing for Ferrari fans. Leclerc lost 2.5secs on his two stops and ended up fighting against the two Haas'. Wasn't much better for Sebastian Vettel who was barely faster than Kevin Magunssen in the Haas. Yes, you read that write.
One of the richest and biggest constructors in F1 history fighting among the slowest cars on the grid. 2022 can't come soon enough for Italian racing company.
13th and 14th finishes for Ferrari will become the new normal by December.
The driver of the day – Daniel Riccardo.
Belgian Grand Prix – Top 10 result
1 – Lewis Hamilton
2 – Valtteri Bottas
3 – Max Verstappen
4 – Daniel Riccardo
5 – Esteban Ocon
6 – Alex Albon
7 – Lando Norris
8 – Pierre Gasly
9 – Lance Stroll
10 – Sergio Perez
Read more on F1 here: