F1 2020 Awards: A record-breaking season for Lewis Hamilton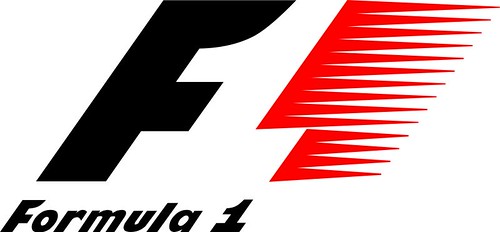 F1 2020 Awards: A record-breaking season for Lewis Hamilton
Six new tracks on the calendar, four different race winners, and George Russell leading a Grand Prix – 2020 was unqiue and crazy, to say the least. After Australian Grand Prix was cancelled back in March due to spread of coronavirus, none ever imagined seeing F1 return to our screens. But a terrific effort by the teams, staff and drivers to make sure the show could go ahead safely, managing to complete 17 races in 23 weeks despite the ongoing pandemic, bringing supporters one of the best F1 seasons in recent history.
With the F1 2020 curtain drawn, we decided to look back at some of our driver of the seasons and our biggest disappointments.
Hamilton's three wheel victory
Hulk coming to the rescue
Wins for Gasly, Perez and Verstappen
Vettel staying in the sport
Midfield podiums galore
Hamilton doing a shoey
Stroll on pole
Grosjean being safe
Russell in a Mercedes

What was your highlight of the 2020 season? pic.twitter.com/XxWD1Fholn

— ESPN F1 (@ESPNF1) December 13, 2020
F1 2020 awards
The driver of the season
Hard to pick any other driver after another dominant World Championship victory by Lewis Hamilton. The British driver won 11 of 17 races in 2020, collecting 347 points – over 124 points more than his teammate, Valtteri Bottas in 2nd – and led to Hamilton equalling Michael Schumacher's record of seven World Championships in F1. He continued to break records left, right and centre across the season, including beating Schumacher's record of most wins in F1 (91) and will become the first driver in history to reach 100 wins if he stays in the sport next season.
Hamilton also has the most podiums in F1 history (165) compared to the German's 155, and the list could go on. It was frankly a record-breaking season for Hamilton, while he had the quickest car on the grid, there were plenty of races that still highlighted Hamilton's quality. I'm for one hopes the British driver will stay in the sport next season and become the most successful driver in F1 history by claiming his eighth World Championship.
A record-equalling Seven F1 titles.A record number of Grand Prix wins. What a year it's been for the greatest Formula One driver of all time. And he's been vocal about the ongoing social justice movement. For his skill & style, GQ's International Man of the Year is @LewisHamilton pic.twitter.com/AOuH2GMgjL

— GQ India (@gqindia) December 12, 2020
Biggest disappointment
After winning the first Grand Prix of the F1 2020 calendar, many hoped that Bottas would finally challenge for a World Championship. Yet, that hoped faded slowly. The Finn finished 124 points behind Hamilton, more than last season's gap of 87, and could have certainly finished behind Verstappen if it wasn't for his five DNF's.
Then, Bottas was embarrassed by George Russell in the Mercedes at the Sakhir Grand Prix, forcing speculation whether the young British driver could replace the Finn in 2021. Overall, it wasn't a bad season for Bottas and, maybe, I harsh, but as F1 supporters we want to see the two Mercedes go head-to-head. Now, the gap between the two is increasing each year. 
Winners in F1 this season:

Lewis Hamilton 🇬🇧 11 (13 podiums)
Bottas 🇫🇮 2 (10 podiums)
Verstappen 🇳🇱 1 (10 podiums)
Perez 🇲🇽 1 (2 podiums)
Gasly 🇫🇷 1 (1 podium) #formula1 #f1 📸Bottas. pic.twitter.com/UIBLuONc5j

— leonardo (@prayforleonardo) December 6, 2020
The best young driver of the season 
McLaren's and 21-year-old Lando Norris is my chosen young driver of the season after a fantastic display in his second season. Norris earned the first podium of his career in the opening race in Austria – becoming the third youngest podium finisher at the age of 20y 07m and 22d.
The British driver also scored 54 more points than his last season total (43) despite competing in four fewer races. He helped McLaren secure 3rd spot in the constructor championship with a dazzling display in the Abu Dhabi GP qualifying session, finishing just 0.251secs behind pole-sitter Max Verstappen, before going to record a 5th place finish. Norris seemed more confident in his second season and showed the quality of a future World Champion.
Lando Norris will start his final race of 2020 in a superb P4

Here's how he did it 👀#AbuDhabiGP 🇦🇪 #F1 @LandoNorris pic.twitter.com/e75OPX7yfC

— Formula 1 (@F1) December 13, 2020
Most improved 
Lastly for the driver awards is the most improved, and I believe only one man wins this – AlphaTauri's Pierre Gasly. It has been a tough year or so for the Frenchman being dropped by Red Bull after six months and losing one of his best mates – Anthoine Hubert – in a racing accident. However, that seemed to spur Gasly on and recorded one of his best seasons in F1 to date. The 24-year-old won his first-ever Grand Prix at Monza and finished in the points 10 times across the season. Gasly has leapt on heaps and bounds this season and has easily outperformed the AlphaTauri. 
GRAZIE @AlphaTauriF1 pic.twitter.com/vWQ2HRpUlQ

— PIERRE GASLY 🇫🇷 (@PierreGASLY) December 14, 2020
The constructor of the season
Mercedes would have been the obvious choice after they sealed their seventh consecutive World Championship. However, the constructor of the season is Racing Point after finishing 4th in the standings, missing out by just seven points. The British-based manufacturer finished 7th in last season's constructor standings with 73 points on the board, but 12 months later, they ended the 2020 campaign with 122 more points and was so close to reaching 3rd until a collapse on the last race of the season. Also, Lance Stroll and Sergio Perez secured four podiums between them, alongside Perez's victory in Bahrain. Exciting to see how Vettel performs in what will be now known as Aston Martin Racing. 
Biggest disappointment (Constructor) 
One of F1's most successful teams had a dramatic decline in 2020, finishing as low as 6th in the constructor championships with 131 points. The F1 2020 season will go down as one of Ferrari's worst seasons in F1 since 1980 that saw them finish 10th on eight points after 14 races. Ahead of the 2020 season, Ferrari and FIA struck a confidential deal over the Italian's power unit last season, but none could predict how much of an impact it would have on Ferrari in 2020. It was disappointing and embarrassing to see Ferrari failing to regularly make Q3 sessions and finish outside the top after years of pushing Mercedes.
We hope you enjoyed this article 'F1 2020 Awards: A record-breaking season for Lewis Hamilton'. Which driver were you most impressed with this season? Let us know!
Read more on Formula 1 here: