Indian Footballers: Why are there so few in England's Top Four Leagues?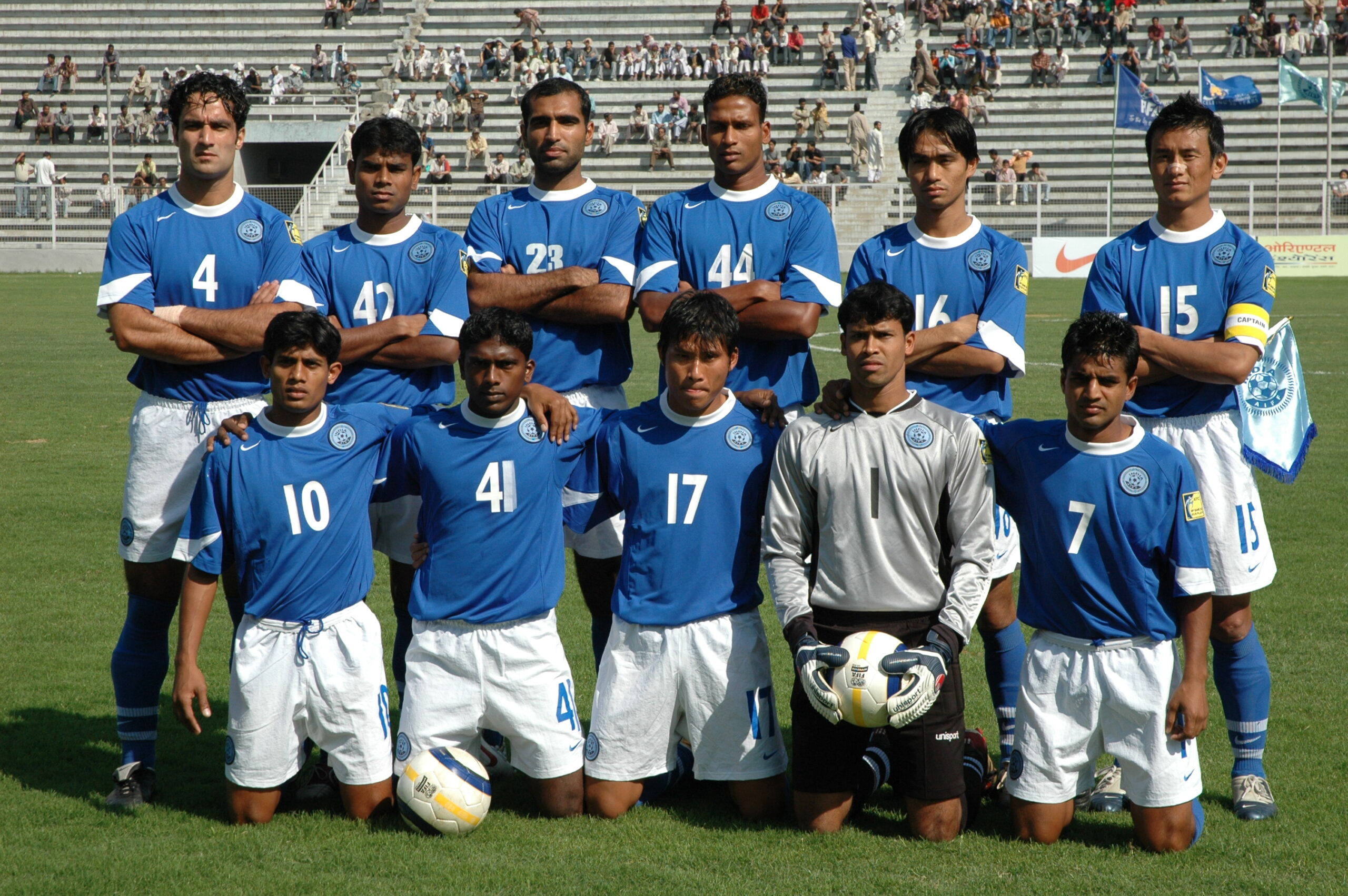 Indian Footballers: Why are there so few in England's Top Four Leagues?
If I were to ask you to name an Indian football player, the majority of football fanatics out there wouldn't be able to do it. If you did your own research, you'd be surprised how few you would find. There are approximately 2,511 professional footballers in England's top four leagues at the time of writing (according to Transfermarkt). A minuscule number of these players are from India or of Indian heritage. In fact there are just about enough to count on two hands.
In this article I'll be looking at why there are so few Indian footballers playing professionally in England's top four leagues. I'll also be addressing why there aren't any Indian international footballers in the UK.
Let's raise a toast🥂to congratulate @BalaDevi_10 our Fans' Player of the Month!👏

In Dec, Bala scored for @rangerswfc becoming the first Indian footballer to score a goal in a top-flight European League🤩

📸:https://t.co/M1WHMRN3oQ#IndianFootballForwardTogether #BackTheBlue pic.twitter.com/hvOcOsN5Q3

— Indian Football Team (@IndianFootball) January 13, 2021
India and it's Footballing Background
India. The seventh largest country in the world. A population of approximately 1.38 billion people (as of 2020). Why is this huge country in Southern Asia having such a tiny impact on world football?
Football is actually India's second most popular sport based on viewing figures. The figures don't compare to the popularity of cricket in India. It's highly likely that cricket will always be the most popular sport in India. Over a quarter of India's population watched their country participate in the 2019 cricket World Cup within just the first two weeks of the tournament.
Football was introduced to India in the nineteenth century by British soldiers. One man who goes by the name of Nagendra Prasad Sarbadhikari is hailed the father of Indian football. He was the first person known to have kicked a football in India. Sarbadhikari went on to spread the joy of the beautiful game with all his classmates at school. From watching a group of British soldiers play football, Sarbadhikari started something rather spectacular in India.
Spain and Real Madrid legend Fernando Hierro shares his thought on Indian Football!🇮🇳⚽#IndianFootball pic.twitter.com/XRAggBXAtg

— Indian Football Team for World Cup (@IFTWC) January 18, 2021
The Stars of the Indian Super League
The highest tier of football in India is the Indian Super League. The league consists of eleven teams and even features some former EFL Championship stars. The likes of Gary Hooper, formerly of Norwich City and Sheffield Wednesday; Danny Fox, who spent five years at Nottingham Forest; Anthony Pilkington, also a former player of Norwich City. These are some of the familiar faces you might know who currently play football in India.
So, if there are players from the UK playing in India, why aren't there any players from India playing in the UK? Well, as a matter of fact, it's not actually the players footballing ability that's holding them back.
🗣️ Robbie Fowler: We had to change the mentality of the players. We had our ideas and we knew what we needed to do and it was really tough at the start.

Read: https://t.co/35NOT5fYXv#ISL #ChhilamAchiThakbo #WeAreSCEB

— Goal India (@Goal_India) January 13, 2021
Super Sunil Chhetri
36 year old striker Sunil Chhetri is a player who's obliterated the ISL. Something he's never had the opportunity to do is boss it in the big leagues. The veteran forward captains both Bengaluru FC and the India national team. Chhetri has spent the last six years of his career playing for Bengaluru FC . He's scored 83 goals in 169 appearances. Doesn't that impress you enough? What if I told you he currently stands in the list of the 10 highest international goal scorers of all time.
Chhetri, along with a number of other Indian footballing talents have all been unable to make major moves to England. Believe it or not, Sunil Chhetri was linked with a move to Championship club Queens Park Rangers in the summer of 2009. Chhetri's chances of playing in England were crushed. There was one big problem that the striker faced. Sunil Chhetri was denied a working permit by the British Government. The problem was that India were not ranked within the top 70 countries in the FIFA World Rankings. Unfortunately, this rule set out by FIFA, is still in place today. India currently sit 104th in the FIFA World Rankings. The country have a long way to go before they can break into the top 70.
Sunil Chhetri is the second highest active goal scorer in international games . Behind Ronaldo and ahead of Messi pic.twitter.com/bfskhVQbnx

— Abishek Aravind (@AbiRossonero) January 14, 2021
Footballers of Indian Heritage
There are currently a small number of footballers of Indian heritage playing in England. Below are three of those players who have their own stories.
Neil Taylor – Aston Villa – 31 year old Neil Taylor was Born in Wales to a British father and Bengali mother. In 2015 Taylor was crowned Asian Footballer of the Year. He previously spoke out about his confusion as to why there are hardly any British-Asian footballers.
Danny Batth – Stoke City – Batth is of English and Sikh Punjabi descent. The central defender is a player who was unable to play for the Indian national team. In 2017, Batth decided he wanted to play for India. India's FA actually declined his request. Their rules say that players of dual nationality are ineligible to play for the national team.
Yan Dhanda – Swansea City – Former Liverpool youth player Yan Dhanda was born in Birmingham to Indian parents. In an article with the Guardian, Dhanda mentions that the racism he received growing up inspires him to perform at his best.
Surprise transfer news emerges as Leeds United and top European sides linked with Swansea City's Yan Dhanda #swans #LUFC #mot https://t.co/LCycZuqtMu

— Swansea City Online (@SwanseaCityLive) January 16, 2021
Issues that Indian Footballers Face
For millions of young boys and girls across the globe, the dream is to become a professional footballer. Playing professionally in England is something that can change someone's life in a day. To make it to that level can take an awful lot of time and commitment. You've got to be incredibly lucky to be successful in your attempt. The opportunity is there for anyone who wants to give it a shot. Knowing that where you are born and raised can limit the chances of fulfilling your dream could be soul destroying.
It's worth mentioning that English professional football lacks in the number of players from all Asian countries. Why there are hardly any British-Asian footballers at the highest level is something that can't be answered yet.
Considering the history between England and India and the relationship between these two countries, it can be hard to understand why there are so few Indian footballers in England. We can hope that things will change, but it doesn't look likely that anything will be changing soon. Perhaps FIFA need to reconsider their current rules, which could stop top clubs missing out on potential top talents.
We hope you enjoyed this article 'Indian Footballers: Why are there so few in Englands Top Four Leagues?'. What do you think should be done to create more footballing opportunities for British-Asians? Let us know!
Read more on football here: