Free Agents: Which Player will Move for Free in the Summer?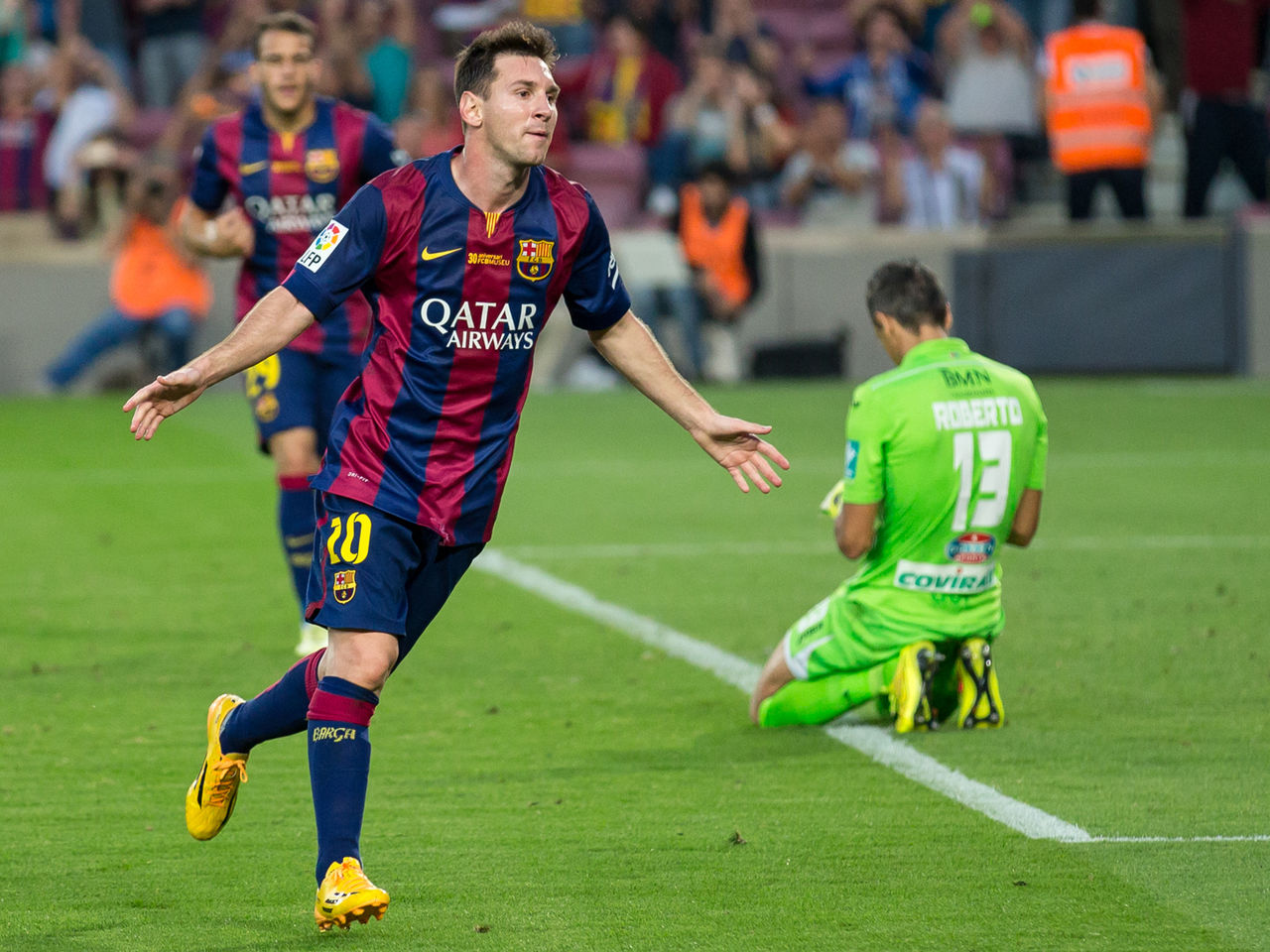 Whose Contracts are Expiring in 6 months?
Free Agents: Which Players will Move for Free in the Summer?
It's January, which means that once again clubs will be opening up their checkbooks to try and improve their squads as we reach the midway point of the football season. While some clubs will be looking to splash the cash, others will be looking for bargain deals.
Of course, there are a handful of players whose contracts are expiring at the end of the season, and could become free agents. Under the Bosman ruling, players who are aged 23 or over with less than 6 months remaining on their contract, can sign a pre-contract agreement with another club. This is how Bayern Munich were able to acquire Robert Lewandowski on a free; 268 goals (and counting) later, he may well go down as the best free transfer in history.
Here are some of the top players in world football who could move for free in the summer.
PSG coach Mauricio Pochettino wants to sign Sergio Aguero who will be a free agent this summer transfer window.

(ESPN) pic.twitter.com/nuLSRSr3rt

— PF | Transfer News (@PurelyFootball) January 10, 2021
Luka Modric
Luka Modric has come a long way since being named as the worst signing of the season in his first year at Real Madrid. He has been ever-present in each of their 4 Champions League winning seasons, and of course disrupted the Messi-Ronaldo era of dominance by winning the Ballon d'Or in 2018.
He may be 35, but he is still an important part of Zidane's squad, starting 14 of 17 league games. Despite his contract running out in the summer, he recently stated that he wants to finish his career in Madrid. Wherever he's playing his football next season, there's no doubt he will be an important player still.
Georginio Wijnaldum
The Dutch midfielder has been heavily linked with a reunion with former Netherlands boss Ronald Koeman at Barcelona ever since last summer's transfer window. The 30-year-old has been a stalwart in Jurgen Klopp's Liverpool, making 210 appearances since joining from Newcastle in 2016.
Liverpool have reportedly put an offer on the table for Wijnaldum to extend his time at Anfield, he is yet to accept the offer. It seems he has his eyes set on a move to Barca.
🚨 Talks between Georginio Wijnaldum and Liverpool over a new contract have reached a stalemate. A long-standing offer of a new deal remains on the table but, for now, the 30-year old Dutch midfielder has not accepted it. #awlfc [sky] pic.twitter.com/rD5ELLtTQ4

— Anfield Watch (@AnfieldWatch) January 6, 2021
Memphis Depay
It didn't quite work out for Depay at Manchester United, which included playing only 20 minutes of Premier League football in the 16/17 season before being shipped on to Lyon. He has fared much better in France, scoring 64 goals, and setting up 47.
Like Wijnaldum, Depay has been linked with his former Netherlands boss Koeman at Barcelona. He has realised his potential at Lyon, who surely will be hoping to extend his deal.
David Alaba
It seems strange to think about David Alaba playing anywhere other than Bayern Munich, having played 262 Bundesliga games for Bayern; and he's only 28! He has made a name for himself as one of the most consistent defenders in the world, and is also versatile enough to play in a number of positions.
There are supposedly up to 5 teams vying to sign Alaba. Liverpool are making a move, however various sources indicate that he has agreed to join Real Madrid, who he has 'dreamed' of playing for.
Real Madrid are leading the race to sign David Alaba. Talks with his agent are now 'progressing' in order to reach an agreement as a free agent, but *not* signed yet.

He received approaches from 5 different club – and he always had the dream of playing for Real ⚪️ #realmadrid https://t.co/m6OTaxfFIg

— Fabrizio Romano (@FabrizioRomano) January 4, 2021
Sergio Aguero
Could Sergio Aguero be the next Man City legend of the past decade to leave the club? Yaya Toure, Vincent Kompany and David Silva have all moved on in recent years, and with a recent influx of injury concerns, time may be up for Aguero at the Etihad.
Unbelievably, his last Premier League goal came nearly a year ago (21st January to be precise), and with reports suggesting Pep is looking to bring in a striker, the best of Sergio Aguero may have passed us now. If he can stay injury-free, I'm sure he can still do a job for a number of teams.
Sergio Ramos
Sergio Ramos has firmly cemented himself as a Real Madrid legend since his debut back in 2005. Despite the fact he will be 35 in the summer, he is still leading both his club and national side effectively.
Ramos is reportedly refusing to take a 10% pay cut at Madrid, which explains why he is into the final 6 months of his contract. Surely Zidane would not want to lose an experienced player in Ramos, who is reportedly being chased by both PSG and Liverpool.
Liverpool are considering a shock move for Real Madrid captain Sergio Ramos, according to El Chiringuito 👀 pic.twitter.com/vfICdiJsjC

— Goal (@goal) January 7, 2021
Lionel Messi
I couldn't end this with anyone other than Lionel Messi.The Argentine wizard was the subject of a huge transfer debacle last summer, when he tried to activate a clause in his contract to release him on a free, despite the clause having expired.
His contract expires this summer, meaning he could become the best free agents of all time! Barca fans praying that he will do a u-turn and extend his stay at the Camp Nou. It seems that Man City and PSG are the clubs most likely to sign him, although given his extremely high wage demands, I wouldn't be surprised if neither can afford him.
City are waiting for Messi to make a decision, and Soriano has made sure not to influence the Barcelona man #mcfc https://t.co/I0FTZT1SP7

— Manchester City News (@ManCityMEN) January 4, 2021
We hope you enjoyed this article 'Free Agents: Which Players will Move for Free in the Summer?'. Who do you think will move on a free transfer in the summer? Let us know!
Read more on football here: