Mesut Ozil's Top Arsenal Moments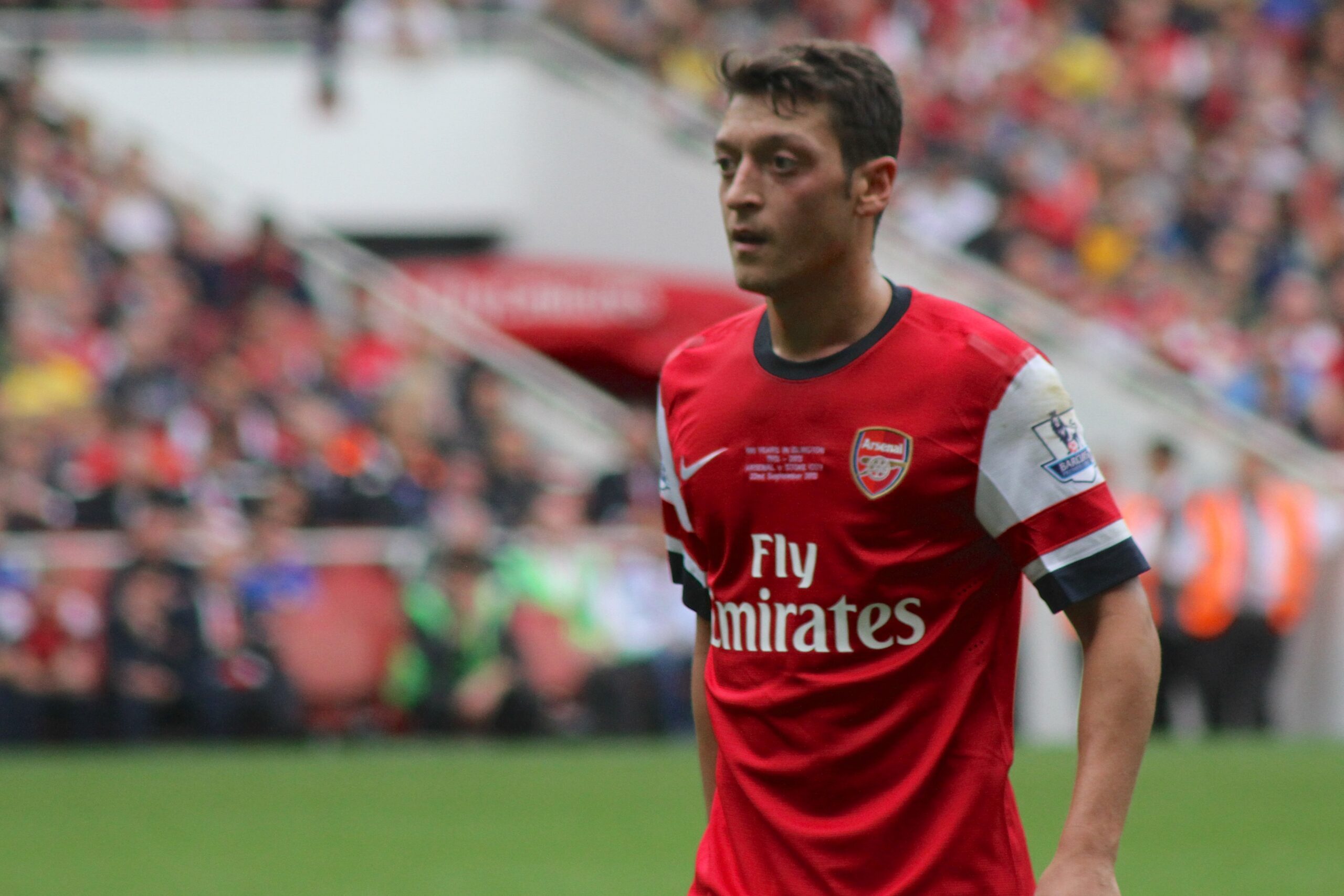 Mesut Ozil – The German Magician
Mesut Ozil's Top Arsenal Moments
Mesut Ozil one of the best midfielders to play in the recent times but not given the spotlight he deserves. Started his career at Schalke as a teenager then working his way up to Real Madrid and be a key figure for Los Blancos. After playing for 3 seasons in Spain, he moved to Arsenal on deadline day transfer making the Premier League excited and nervous at the same time.
After almost 7 years in London and playing as a Gunner he is on the verge of leaving the club. Let us look back at his best moments in the Arsenal shirt and applaud the genius of this German Legend.
⬢ Most chances created in a PL season
⬢ Most chances created in a PL game
⬢ Most chances created in a UCL game

Mesut Özil is one of the finest playmakers of his generation. 〽️ pic.twitter.com/AxUWOA54O0

— Squawka Football (@Squawka) January 6, 2021
Arsenal vs Napoli, UCL 2013/14
Mesut Ozil's performance against Napoli showed why Arsene Wenger was so fond of the German. His composure, control and excellent passing ability was at display for the Arsenal fans. Ozil is known for his vision and creating moves that a normal player cannot see.
Ozil not only provided an assist but also scored a goal and made the Arsenal fans proud of their No.11. The assist he provided in that match was a typical Mesut Ozil assist. Dribbling in the final third and passing the ball to Giroud for a simple tap-in.
Arsenal vs Leicester City – Ozil Masterclass
After going 1-0 down to the Foxes, a recognizable Ozil finish leveled the game for Arsenal. A ball across the box by Bellerin was met by the left foot of Ozil, who rolled the ball into the bottom left corner of Schmeichel's net. As the game progressed, Ozil's hold on the game was clear, dominating the midfield with his glare and technical abilities. The moment brilliance came as Ozil lifted the ball over the Leicester back-line for Bellerin who squared the ball for Aubameyang to score the 2nd goal.
The third Arsenal goal is truly one to remember in terms of Ozil's creativity, vision and passion. It was Ozil who started the move with an amazing pass and a passage of free-flowing football started. Ozil brilliantly let the ball run through his legs to Lacazette. The Frenchman first time returned the ball to the German, who chipped the ball over Schmeichel, to allow Aubameyang to score. This match will be remembered for Mesut Ozil masterclass.
Never forget what Ozil did to Leicester. pic.twitter.com/NLiR8QLfPw

— DENNOH (@lamar_Deno) September 15, 2019
Ozil The Assist King
There's nobody better at setting up goals than the German, Ozil. It was the 2015/16 season where his assist providing capabilities were at display to the whole world. Many might say it was his best season for the Gunners. He finished the campaign just one assist shy of equaling Thierry Henry's record of 20 in an individual Premier League season. That season from Ozil, till date might be one of the best performance by an individual in Premier League.
"He was not difficult to manage, he was a guy who had a special quality as a creative player and needed to have fun," Wenger said. "He is an artist and these guys are a bit more sensitive." were the words of Wenger on Ozil's exclusion from the Arsenal squad.
19 – Mesut Özil provided his 19th assist of the 2015-16 Premier League season against Aston Villa – only Thierry Henry (20 in 2002-03) has registered more assists in a single campaign in the competition's history. Exceptional. #ArsenalReloaded @Arsenal pic.twitter.com/NWv33qacve

— OptaJoe (@OptaJoe) April 15, 2020
FA Cup Glories
The German midfielder has helped the Gunners win four FA Cup trophies. The first came in his debut season and second 12 months later. In these first two campaigns, Ozil played a combined total of 10 times scoring twice with four assists. Arsenal's third trophy came in 2016/17 season and despite Ozil only playing three times in the campaign, he still managed to provide a key assist which lead them to the cup final.
The name, Mesut Ozil will be written in bold in the history books of Arsenal. His goal scoring abilities, creativity, technical supremacy and passion for the game and the jersey cannot be overlooked. His time at London might be coming to an end but his legacy won't.
The "German Messi" has given many special moments for football fans to cherish like his goal against Ludogorets, a pure genius. His presence in the Europe's top flight will be missed but we know he will keep mesmerizing people wherever he goes.
We hope you enjoyed this article on Mesut Ozil. Will we ever see him play again for a top team in Europe? What do you think ?

Read more on football here: