Has Football become too Commercialised?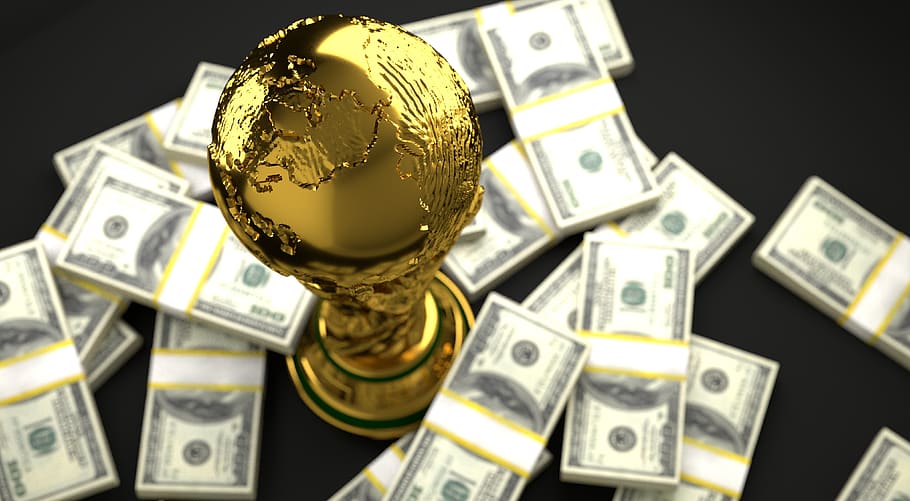 It is now simply not affordable for most of us to go and enjoy the beautiful game live, in-person
Has football become too commercialised?
When most football fans complain about their side's ambition, I am often one of the first to point out that when owners invest in a team, they usually do it for one reason and one reason only: to make money. Football clubs are ultimately businesses after all and therefore must be profitable in the long-term to justify their vast expenses.
However, recently, at a time when a global pandemic has left most of us more cash-strapped than ever before, I have begun to believe that the owners of some of English football's biggest clubs have simply gone too far.
🐦 | Introducing the first footballers to feature in @AngryBirds…

Gylfi Sigurdsson, @CenkTosun_ and @TheoWalcott!

Download Angry Birds Evolution now to play ➡️ https://t.co/XbbnFhdjMG pic.twitter.com/3JcJjF5BM7

— Everton (@Everton) August 22, 2018
Advertising in football is at an all-time high, with sponsorship getting out of control. Brand names dominate football kits, with logos now plastered on most Premier League team's sleeves, in addition to just about everywhere else. Even competitions have not escaped this marketing mayhem, with the FA Cup rebranded as the Emirates FA Cup and the EFL Cup having changed its name so many times in recent history that it seems to have lost its relevance altogether.
BREAKING: @CarabaoUK to become new sponsor of the @EFLCup from June 2017 >> https://t.co/W5k1tX7MQ5#EFLCup #CarabaoCup pic.twitter.com/HiIVV5L83G

— EFL (@EFL) November 4, 2016
Now I do not want to come across as an outdated purist clinging on to the 'good old days' – somewhat an absurd concept for a 20-year-old anyway – as all of this could and ultimately, should, have a positive impact on football.
Advertising brings more money into the game, which means more transfers and more television spots, among other things. Therefore, although Huddersfield's latest kit, as part of Paddy Power's ingenious 'Save Our Shirt' campaign, does look glorious, cramped shirts filled with sponsors still have the potential to help the sport that we all know and love to grow even further.
Why is it then that I wish to resist them so much? The answer is simple. The context in which they are arriving.
To demonstrate, if I wanted to buy a replica shirt of my favourite team today, it would set me back more than £100. Now if that did not make you fall out of your chair, try and purchase a ticket for a game.
Not only are the tickets themselves over-priced, but at some Premier League clubs you can only purchase tickets if you have a club membership, which of course you also have to pay for. If this was not enough, you may then be told that you can actually only buy one ticket per game with this membership, so if you want to go to a game with your old man, you are looking at £200+ before you even factor in costs like travel and having something to eat and drink during the game. The word 'extortionate' does not even begin to cover it.
The commercialisation of football I am sure would be a concept that we could all get on board with, if the financial benefits it brings were shared among fans and owners alike. However, this is not the reality, with clubs charging fans more than ever before for their support. The uncovering of proposals such as Project Big Picture and the European Premier League only further this idea that owners do not respect the footballing traditions us fans have come to know and love and will mercilessly continue to prioritise lining their own pockets above all else.
UEFA "strongly opposes" plans for a European Premier League and insists the principles of promotion and relegation are "non-negotiable".

— Sky Sports Premier League (@SkySportsPL) October 21, 2020
Despite this, in an attempt to end on a positive note, I would like to stress that it is not too late for all of this to change. The commercial growth of football has so many potential benefits, many of which the story of RB Leipzig's rapid rise to glory has only served to illustrate.
Merely a fifth division side when purchased by Red Bull in 2009, RB Leipzig, formerly SSV Markranstädt, are now competing at the top of the Bundesliga, along with German giants Bayern Munich and Borussia Dortmund. They were worthy of their Champions League place and have set the European stage alight with their very entertaining style of football. They are a commercial masterpiece in every sense and very few of their fanbase would complain about Red Bull's mass marketing considering the overwhelming success that has come with it.
When we talk about the commercialisation of the beautiful game, we should be raving about how additional revenue streams appearing in football can lead to underdog stories such as RB Leipzig's. We should not be left with a sour taste in our mouths from the prospect that the ever-richer owners of the clubs we follow are set to hike up prices once again, making it even more expensive to show our support in the flesh for the players whose names we chant on a weekly basis.
For once, when not talking about penalties, it is fair to say that those at the top of the English footballing pyramid could learn a thing or two from their German counterparts.
We hope you enjoyed this article 'Has football become too commercialised?'. Do you believe that the Beautiful Game is becoming more inaccessible to fans? Let us know!
Read more on football here: