Saul "Canelo" Alvarez vs Callum Smith: Preview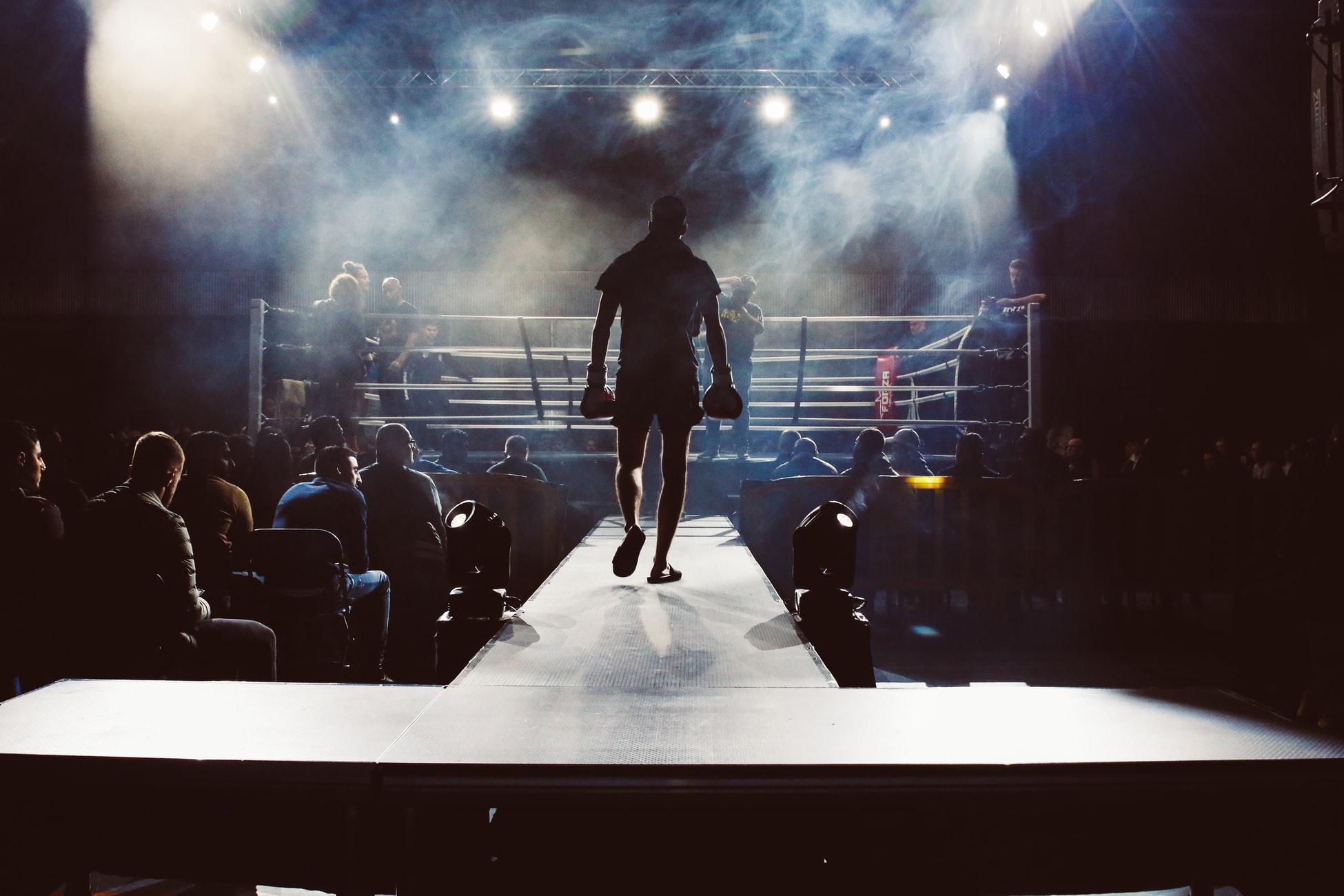 Saul "Canelo" Alvarez vs Callum Smith: Preview
It's been talked about for years and we've finally got what we wanted – it's Canelo vs Smith live on DAZN on the 19th of December.
While it's a shame for British fans that a clash akin to this isn't taking place in the UK, Canelo's pulling power outweighs that of Mundo's as things stand. A clash in the states was always the inevitable outcome.
Given the circumstances, it's surprising that a fight of this calibre is even taking place. COVID-19 threatened to derail boxing in 2020, but once again we've seen another great matchup created in these uncertain times. Kudos to everyone behind the scenes for keeping the world of boxing entertained while we're all stuck indoors.
No one will ever take live boxing for granted ever again, but the steps made to deliver us fantastic scraps this year have been incredibly admirable.
Enough praise – let's take a look at the fighters in question.
𝙏𝙝𝙚 𝘽𝙀𝙎𝙏 𝙫𝙨. 𝙏𝙝𝙚 𝘽𝙀𝙎𝙏 🌟

December 19th. #CaneloSmith 🍿 pic.twitter.com/2y9yaOFM15

— DAZN Boxing (@DAZNBoxing) December 9, 2020
Saul "Canelo" Alvarez
Many boxing fans, myself included, currently view Canelo as the best boxer on the planet.
His talents within the ropes seem limitless. His head movement, footwork and reflexes are all sublime. To add to that, he also has crushing power in both hands.
We all know about the perpetual controversy that surrounds him. Have judges' scorecards been questionably favourable towards him in the past? Yes. Does he take PEDs? Most likely. Should this detract from his natural boxing talent? Absolutely not.
He certainly has his critics, who come forth with valid points. But witnessing him in the ring is truthfully a joy and his raw ability alone is enough to drown them out.
Canelo has boxed fighters similar to Mundo recently. Rocky Fielding and Sergey Kovalev stand out as ideal examples.
To be frank, Fielding didn't stand a chance. Canelo ruthlessly ripped into his torso with devastating hooks, dropping him four times in three rounds en route to a dominant victory.
The Number One Fighter 𝙄𝙉 𝙏𝙃𝙀 𝙒𝙊𝙍𝙇𝘿 🗣️

Canelo Alvarez: In A Minute 🎥 pic.twitter.com/Np6VCS5BIX

— DAZN Boxing (@DAZNBoxing) December 5, 2020
Canelo vs Kovalev was a peculiar fight. Just seven weeks earlier, Kovalev had competed in a grueling contest against Anthony Yarde in which he emerged victorious. At 36 years of age, the Krusher was no spring chicken and likely to be still fatigued, having been given little time for recovery and another training camp.
Kovalev's usual power seemed somewhat diminished in this fight, tapping away at Canelo's high guard. However, he was not there to roll over.
Canelo executed his game plan wonderfully, systematically closing the distance and attacking the Russian's notoriously weak body. A left hook wobbled his foe, before he connected with a right cross to put out Kovalev's lights. This win sealed Canelo's status as a four-weight world champion.
These wins imply that Canelo would be very comfortable boxing Smith, a taller fighter who likes to keep the action at long-range. However, it's relatively safe to assume that Mundo is a cut above Rocky and a burnt out Kovalev.
Canelo is a tricky fighter for Smith to face, with his dynamic head movement and body punching. But Canelo will need to bring his A game to frequently close the distance and stay away from the Liverpudlian's dangerous straight shots.
Canelo Alvarez in training today ahead of his fight with Callum Smith on Dec 19th…

[🎥 @Canelo] pic.twitter.com/hDSflUqCbr

— Michael Benson (@MichaelBensonn) December 8, 2020
Callum "Mundo" Smith
Callum Smith is one of the best boxers the UK has to offer. Great power, reactions and punch accuracy make for a superb skill set.
Smith wastes very little movement in his approach, often waiting for a lightning fast counterpunch. He did this expertly against Hassan N'Dam, repeatedly dropping his opponent with ease.
He doesn't have a resume to match Canelo's, with his only notable victory coming at the expense of an aged George Groves. However, a boxer can only beat what's put in front of him. Blame the promoter, not the fighter for lacklustre back catalogues.
Canelo vs. Callum Smith – Undercard Information https://t.co/jLp7W0oAwn pic.twitter.com/m0dkxpZZkl

— BoxingScene.com (@boxingscene) December 5, 2020
Despite this, I would like to bring Callum Smith vs John Ryder to attention. Callum Smith did not win this fight. I don't know what the fight the judges were watching, but it sure as hell wasn't the one we did.
Ryder's excellent usage of feints and footwork allowed him to get on the inside time and time again, making Smith noticeably uncomfortable.
Ryder outworked, outthought and out-landed the champion, turning in a brilliant display that was soured by a laughable decision after the final bell.
Why is this so important? Because Canelo has employed the same tactics that Ryder did in this fight against taller fighters to a much higher level of efficiency. As good as Ryder was on that night, Canelo is an entirely different animal.
Smith will need to improve on this performance, or it'll be a walk in the park for the Latino superstar.
Next Saturday I prove I'm the best in the world at 168lbs. @DAZNBoxing #CaneloSmith pic.twitter.com/n4VnEZORUG

— Callum Smith (@CallumSmith23) December 9, 2020
The Verdict
Stylistically, this is a tough matchup for Mundo. Canelo is an excellent inside fighter, not just because of his head movement and footwork, but because of his resiliency as well. He had no problem going toe-to-toe with Golovkin in their second encounter.
As evidenced with his struggles against Ryder, Smith isn't comfortable fighting dynamic inside fighters. But, it would be unfair to assume he learned nothing from this encounter.
Mundo has a considerable eight-inch reach advantage over his adversary. He will need to use every bit of this to keep Canelo at bay, occupying him with frequent jabs and well-timed crosses. Smith is good at timing his shots, but will need to be more liberal with his jab than he generally is.
Kovalev was able to hold Canelo at long range for portions of their bout before he fatigued; Smith will need to do something similar to avoid the Krusher's fate in that bout.
However, ultimately, I believe Canelo's proactive approach will be too much for Smith. His vicious body shots will eventually wear out the Englishman, leaving him open to that deadly overhand right.
I expect Smith will give Canelo trouble early on, but will be stopped in the later rounds.
Official Prediction: Canelo R11 TKO
We hope you enjoyed this article 'Saul "Canelo" Alvarez vs Callum Smith: Preview'. Who do you think will win on 19th December? Let us know!
Read more on boxing here: