UEFA Champions League Draw: Round of 16 fixtures confirmed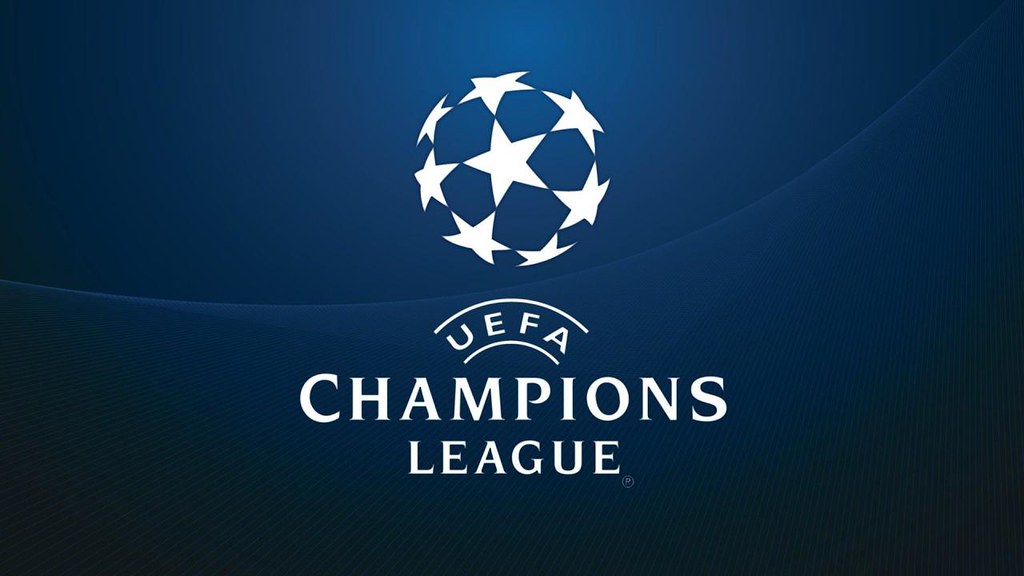 UEFA Champions League Draw
Following the conclusion of the UEFA Champions League group stage, Monday's draw selected the Round of 16 fixtures. The first leg of games will be played on the 16th/17th February and the following week on the 23rd/24th February. The second legs will follow on the 9th/10th March and the 16th/17th March.
This year's tournament is beginning to heat up nicely, with some big Round of 16 fixtures drawn. European heavyweights Barcelona will face French giants PSG, current champions Bayern Munich will play Lazio and Liverpool travel to last year's semi-finalists RB Leipzig.
The group stages brought nothing short of entertainment for viewers, as the likes of Manchester United, Inter Milan and Ajax crash out of the competition. With other English teams dominating their groups, many are wondering whether they can dethrone Bayern Munich and stop them winning a second consecutive UEFA Champions League title.
We preview the eight fixtures that make up the Round of 16 knockout stage, to see which teams are likely to progress into the quarter finals of the competition.
Round of 16 draw ✔️

Which tie are you most excited for? 🤩#UCLdraw | #UCL pic.twitter.com/M6AqMYTygN

— UEFA Champions League (@ChampionsLeague) December 14, 2020
Borussia Monchengladbach v Manchester City
In search for their first ever Champions League title, Pep Guardiola and Man City face German side Borussia Monchengladbach in this year's Round of 16 stage. Monchengladbach, who have never managed to beat City in four outings, are in the last 16 for the first time since 1978.
City dominated their group, going undefeated having only conceded one goal in six games. Manager Pep has been under criticism after his failure to bring them success in Europe during his managerial reign. They've got off to a rocky start in the Premier League this season, only winning five games in 11 matches, but are the favourites to progress in this fixture.
However, their German opponents are not to be underestimated. They managed to qualify in a tough group containing the likes of Real Madrid and Inter Milan, scoring 16 goals to finish runners up.
Wednesday's performance resulted in a disappointing 2-0 loss to Madrid in their final group fixture, preventing them from going top. Nevertheless, a 6-0 and a 4-0 victory against Shakhtar Donetsk and draws against Inter and Real was enough to send them through. This will be a tough fixture for City, but is still a must win in this year's competition.
We will take on Borussia Mönchengladbach in the #UCL Round of 16! ⚽️

𝑯𝒂𝒑𝒑𝒚 𝒘𝒊𝒕𝒉 𝒕𝒉𝒂𝒕 𝒅𝒓𝒂𝒘?

The away leg will take place on one of 16/17/23/24 February.

The second leg at the Etihad Stadium will be played on one of 9/10/16/17 March.

🔷 #ManCity pic.twitter.com/EHSbsylDmv

— Manchester City (@ManCity) December 14, 2020
Lazio v Bayern Munich
Current Champions League title holders Bayern Munich will face Italian side Lazio, who are competing in the knockout stages for the first time in 20 years. The German giants are going into this fixture as firm favourites, having dominated so far this year. They topped their group undefeated, with commanding victories against Atletico Madrid and Red Bull Salzburg.
They are sitting second in the Bundesliga as well, losing only one game in 11 to go one point behind Bayer Leverkusen. Munich are searching for their 9th league title in a row and continue to dominate throughout Europe with star players like Robert Lewandowski and Thomas Muller at their disposal.
As the underdogs in this fixture, Lazio will relish the opportunity to provide a shocking result come February. They were also undefeated in the group stages, but drew four times to finish second behind Borussia Dortmund. Star striker Ciro Immobile has already scored five goals in the competition and will be one to look out for.
Lazio have had a poor start in the Serie A however, where they sit 9th – 10 points from league leaders AC Milan. Last season they rivalled Juventus for the top spot but have struggled for form since football returned after the coronavirus pandemic. Bayern should be able to win this fixture quite comfortably.
#FCBLAZ 🏆#packmas #UCL pic.twitter.com/OZZHoIqLIq

— FC Bayern English (@FCBayernEN) December 14, 2020
Atletico Madrid v Chelsea
In one of the biggest match up's from the Champions League draw, Frank Lampard's Chelsea will face Atletico Madrid. The Blues finished top of group E comfortably, conceding only two goals to go unbeaten. Their 4-0 victory against last year's Europa League winners, Sevilla, stands out amongst other good performances.
34-year-old Oliver Giroud already has five goals in the UCL, creating a selection headache for Lampard in attack. Their forward options have been boosted by the signings of Timo Werner and Hakim Ziyech this season. Chelsea have also got off to a good start in the Premier League, having only lost two games.
Nevertheless, Diego Simeone's Atletico Madrid will be hard to beat – as Liverpool saw last season. Although they finished second in their group behind Bayern, they have only lost two games in all competitions so far. Currently second in the La Liga also, they are level on points with leaders Real Sociedad with two games in hand.
Their only issue recently is their inability to score goals. Even with the likes of Luis Suarez, Diego Costa and Joao Felix in their squad, they have only scored seven goals in six group games. Chelsea will look to capitalise on this but will find it difficult to break down their tough defence.
The Blues have been drawn against Atletico Madrid in the last-16 of the #UCL! 🤝#UCLDraw pic.twitter.com/Oywqiadw9k

— Chelsea FC (@ChelseaFC) December 14, 2020
RB Leipzig v Liverpool
2019 Champions League winners Liverpool, will face last year's semi-finalists RB Leipzig. The current Premier League title holders were knocked out by Atletico Madrid at this stage in last year's competition. Leipzig were the team to go on and beat Atletico, before losing to PSG in the semis.
Jurgen Klopp's side finished top of group D this season, winning four games out of six. Their only loss came from Atalanta, who beat them 2-0 last month. Despite numerous injuries to key players within the Liverpool team they still remain second in the Prem, joint with Spurs.
RB Leipzig however will be put out a good performance to try and repeat their shock UCL run from last season. A 3-2 win against Manchester United in their final group game, saw them go level on points with PSG in group H. Although a worse head to head record left them runners up.
They are currently third in the Bundesliga and have only lost three games in all competitions this season. As Man United saw, they can be a tough team to beat on their day but Liverpool fans will expect their team to overcome their opposition this time around.
See you soon, @LFC! 🤝

🔴⚪ #RBLeipzig #UCL pic.twitter.com/vayTM1JNu1

— RB Leipzig English (@RBLeipzig_EN) December 14, 2020
Porto v Juventus
Two time UCL winners Juventus will face Portuguese side Porto, the only team still in the competition from outside Europe's top five leagues. Andrea Pirlo's Juventus side recently beat Barcelona 2-0 to top their group. The match saw two footballing greats, Cristiano Ronaldo and Lionel Messi, face off once more.
The Italian side are unbeaten in the Serie A so far this season, but have drawn five games to go 4th in the table. On loan striker Alvaro Morata is joint top scorer in the UCL with six goals. Ronaldo will definitely be keen to add a sixth UCL trophy to his cabinet and bring Juve their first since 1996.
Porto on the other hand, finished runners up to Man City in group C. They only lost once in their group, 3-1 to City in the first group fixture, and impressed against Olympiacos and Marseille. After winning the Portuguese league last year, they're currently third behind Benfica and Sporting Lisbon.
Juventus are no doubt the favourites to win this match, as they look to progress beyond the quarter finals for the first time since 2017.
🕹⭐️ 𝗢𝗨𝗥 𝗖𝗛𝗔𝗟𝗟𝗘𝗡𝗚𝗘𝗥 𝗜𝗡 𝗧𝗛𝗘 #𝗨𝗖𝗟 𝗟𝗔𝗦𝗧 𝟭𝟲 𝗜𝗦 @FCPORTO!#UCLdraw #JuveUCL #ForzaJuve pic.twitter.com/IQJQHlRmH8

— JuventusFC (@juventusfcen) December 14, 2020
FC Barcelona v Paris St Germain
Arguably the biggest match of the draw is Barcelona against PSG, which will see the two European giants go head to head for the first time since 2017. Their last matchup saw Barca win 6-1 to overturn a 4-0 first leg defeat in a Champions League classic. 
Barcelona haven't been the same since being thrashed 8-2 by Bayern in last year's quarter finals. However the talent of Lionel Messi is not to be underestimated, and they have shown good form in the Champions League so far this season. They finished level on points with Juventus, but missed out on goal difference after they beat each other 2-0.
Last year's finalists PSG will be disappointed to draw such a hard fixture in the round of 16, after topping group H. A poor start to the group stage saw losses to Man U and RB Leipzig, but they managed to turn it around with the help of Neymar (joint top scorer) and Kylian Mbappe.
As the only French team still in the competition, PSG have lost four games in Ligue 1 so far and have struggled from a UCL final hangover in August. This will be a very good contest and is too hard to call how it'll go over the two legs.
Allez 👊

We will face @FCBarcelona in the last 16 of the @ChampionsLeague 🏆 #UCLdrawpic.twitter.com/jRTf2qIvbk

— Paris Saint-Germain (@PSG_English) December 14, 2020
Sevilla v Borussia Dortmund
After the sacking of Borussia Dortmund manager Lucien Favre, Dortmund have drawn last year's Europa League winners Sevilla. Although they have had a poor run of form in the Bundesliga this term, they did top their group in the Uefa Champions League. Star players like Erling Braut Haaland (joint top-scorer) and Jadon Sancho have helped their campaign.
Sevilla beat Inter Milan 3-2 in last season's Europa League final and finished 4th in La Liga to qualify. Since then they finished runners up to Chelsea in group E, only losing to the leaders in a 4-0 mauling at the start of the month.
An okay run of form in the La Liga this term, sits them 4th in the league table. They have already lost four league games, but only two in their last nine games in all competitions.
This will definitely be a great footballing spectacle, with Dortmund looking to make their mark in Europe having struggled over recent years.
Hola, Sevilla! 👋🇪🇸

We will face @SevillaFC_ENG in the Champions League Round of 16! 🏆 pic.twitter.com/m10AcCpZCa

— Borussia Dortmund (@BlackYellow) December 14, 2020
Atalanta v Real Madrid
The last fixture from the draw is Atalanta against 13 time champions Real Madrid. The two will meet for the first time in history, but it will no doubt be a close affair. With Madrid still the favourites, a recent dip in form will give Atalanta confidence that they can get something from these games.
Madrid eventually finished top of their group, after being at risk of not qualifying throughout most of the group stages. They were shocked twice by Shakhtar Donetsk, but then beat Inter Milan twice in a bizarre couple of months in group B. Their 2-0 win against Borussia Monchengladbach sealed the top spot for Zinedine Zidane and his team.
A much-needed 2-0 win over Atletico Madrid at the weekend will also boost their confidence, as they went third in the La Liga table. Atalanta on the other hand, will provide tough competition for them. They finished runners up to Liverpool, but only by two points after beating them 2-0 a couple of weeks ago.
Three losses so far in the Serie A hasn't put Atalanta in the best of form. But veterans Alejandro Gomez and Josip Ilicic will trouble the Madrid defence. Real are the favourites in this match, but we can expect Atalanta to put up a strong fight to pull off a shock victory.
We hope you enjoyed the article 'UEFA Champions League Draw: Round of 16 fixtures confirmed.' Who do you think will win this season's UEFA Champions League? Let us know!
Read more on football here: