January Transfer Window: 5 potential moves that could happen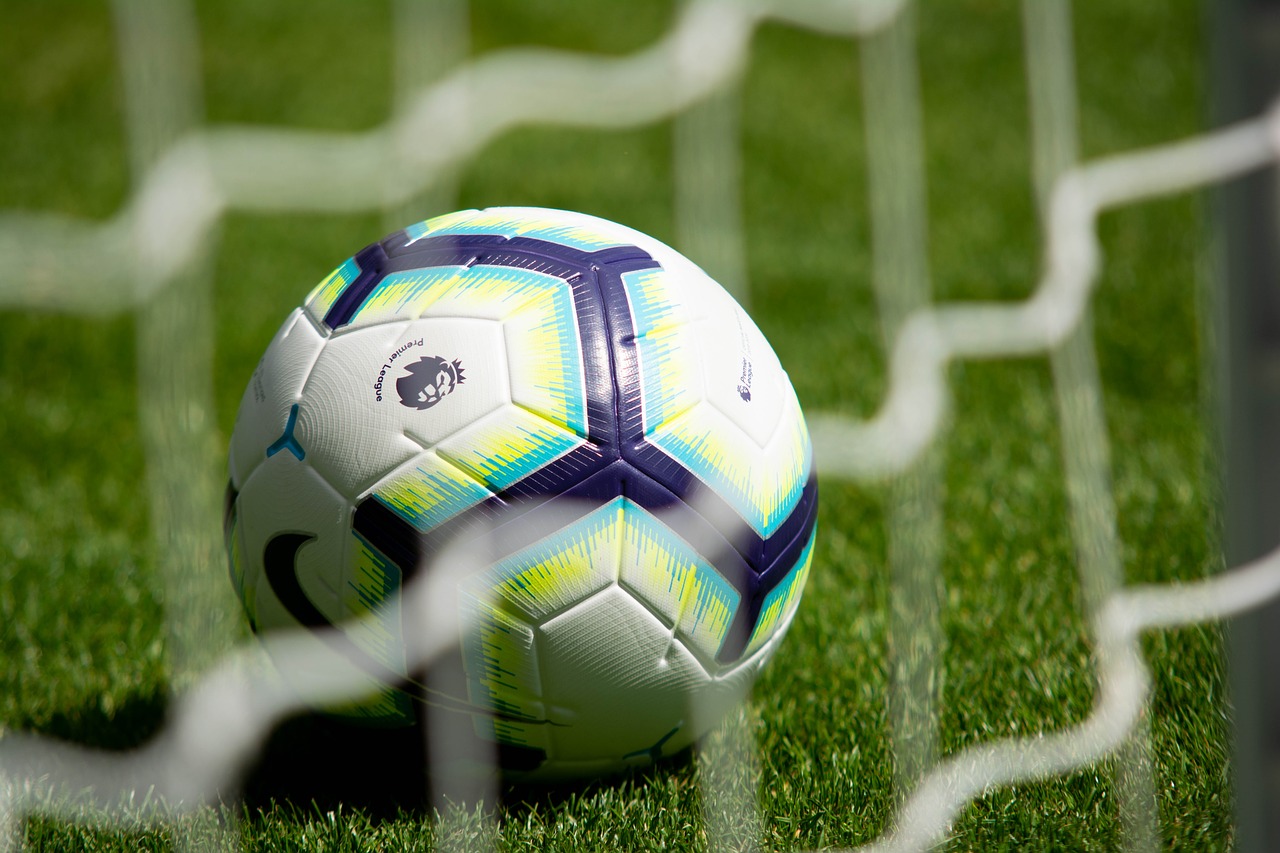 January transfer window:
It is that time of the year again. As the holiday season approaches, so does the January transfer window. With the window opening on January 2nd 2021, clubs are quickly moving to identify transfer targets to help bolster their squads to finish off the season on a high.
We will see clubs 'panic buy' for players, or we will see influential additions in a last-minute bid to turn their seasons around. Notable transfers made in January in the past include the likes of Phillipe Coutinho to Barcelona, Virgil Van Dijk to Liverpool and Fernando Torres to Chelsea.
Teams will have one month until the 1st February to secure their signings until the summer. As usual teams can buy and sell players as well as complete loan deals during the monthly period.
Already we have seen some players being linked to huge transfers this January. We take a look at five potentially big signings that could happen next month, to kickstart a new and exciting year for football in 2021.
Paul Pogba
It seems like every year the 'Paul Pogba' saga continues, as he is continuously linked to several other clubs. It doesn't help that his agent, Mino Raiola, has come out and said that Pogba is "unhappy" at Manchester United and "has to change teams" in the next transfer window.
Despite this, both the manager, Ole Gunnar Solskjaer, and the midfielder himself have dismissed these rumours. But with top teams like Real Madrid, Paris St Germain and even Juventus being his most likely destinations, his departure now seems even more likely.
After a volatile spell at Manchester United, we have seen glimpses of magic from the French international. Sometimes we see his world class qualities, but consistency has been a real issue for him.
Even this season we have seen the likes of Scott McTominay and Fred start over him. For his price tag and abilities this should not be happening, and indicates that there is something not right with him at the club.
However, with his current contract expiring in 2022, it is more likely we will see him leave in the summer if he was to leave United. The 27-year-old is not getting any younger and a move away might just be what he needs to revive his career once more. But given the recent headlines surrounding his agent, a January transfer move should not be ruled out completely.
Mino Raiola clarifies when Paul Pogba could leave Man Utd after transfer declaration #MUFChttps://t.co/qRhRpwfq0p

— Daily Star Sport (@DailyStar_Sport) December 15, 2020
Jack Grealish
The Aston Villa captain has been on other clubs radar for some time now, after gaining spotlight for his performances in the Premier League. Already this season he has six goals and seven assists in all competitions, helping Villa off to a great start. Grealish has also shined for England following his call-up to the first-team squad in September.
While rumours have been on-going for the last few windows, it seems that clubs are more keen than ever for him to join them. The likes of Manchester United, Manchester City and now Liverpool are all linked with the England international. While Aston Villa will be braced for bids, if an offer comes in that they can't refuse it may be likely we see Grealish at another club come February.
However Villa are most likely going to set an asking price of around £100m for him. His exceptional dribbling makes him stand out in the crowd and he has an eye for the goal. Although regardless of all his qualities, clubs might be unwilling to match that price. The 25-year-old does have the potential to more than justify that, but whether clubs will be willing is a different question.
With Villa in a good position at the moment, the chances are higher he will be snapped up in the summer rather than next month. Nonetheless if big clubs like City and Liverpool come in for him, it will be hard for him to turn the opportunity down.
Man Utd joined by Liverpool and City in Jack Grealish transfer race
https://t.co/cWp0vMJiBb

— The Sun Football ⚽ (@TheSunFootball) December 22, 2020
David Alaba
Bayern Munich left back David Alaba, has been linked to several clubs with his current contract set to expire in the summer. The versatile defender has not yet entered negotiations with his club over an extension. This has triggered the radars of teams like Man United, Real Madrid, Barcelona, Man City and Chelsea.
Alaba can begin to speak to other clubs from January, given that he has six months remaining on his contract. Usually it seems inevitable that if Madrid or Barca come calling, the player will opt to join them. However recent reports suggest United are actually favourites to secure his signature. According to the Daily Express, United have already made contact with the 28-year-old.
There is also the chance that, current Champions League winners, Bayern Munich will look to offer him a new deal. Given how he has played over the last few years you would think that would be more likely, but reports have said they will not match his wage demands.
If Alaba was to leave Germany then he wouldn't arrive at his new club until the summer, but the pre-contractual agreement would be made this window.
The Austrian international is a very decorated footballer. He has won nine league titles, six domestic cups and two Champions league titles. With his experience comes both composure on the ball and the ability to deliver strong defensive performances every week. Whichever club does land Alaba, will certainly be gaining a very valuable player on the free.
Man Utd's contract offer to David Alaba as Red Devils join transfer racehttps://t.co/KTtjKlNkLq pic.twitter.com/YmYVmx82N3

— Mirror Football (@MirrorFootball) December 22, 2020
Luka Modric
Luka Modric, Real Madrid's talented midfield maestro, is in the same position as David Alaba. With six months left on his contract, he is allowed to speak to any club regarding a pre-contractual agreement. Madrid still may be keen on keeping him on, but they want him to prove his worth throughout the remainder of the season.
It is rumoured however, that his former club Tottenham Hotspur are keen to sign him. The 35-year-old left White Hart Lane for £30m in 2012, four years after joining Spurs from Dinamo Zagreb.
Manager Jose Mourinho will offer a huge boost to their chances of signing the 2018 men's best players of the year. He was the one who brought him to Real in the first place. Modric will also liken to the fact that former teammates Gareth Bale and Sergio Reguilon joined Spurs in the summer.
If they do manage to secure his signature in January, it will show that Tottenham mean business and are ready to compete for a Premier League title. Since moving to Spain he has gone on to play 363 games for the club. He has also won 17 trophies, including four Champions league titles.
Not only that, but the Croatian international captained his national side to the World Cup final in 2018. The likelihood of him leaving Madrid may seem slim given his age, but they should not dismiss Mourinho's magic when it comes to transfers or trophies.
Is Luka Modric on his way back to Tottenham? #THFC #COYS https://t.co/yhGCgqpuo8

— Express Sport (@DExpress_Sport) December 18, 2020
Christian Eriksen
The last major transfer that we could see happen this January transfer window, involves former Spurs midfielder Christian Eriksen. After moving to Inter Milan just under a year ago, he has struggled to impress. Since then, he has found himself out of favour and left on the bench. The Danish international is fast approaching 29, and will be desperate to play at a high level before it's too late.
The favourites at the moment to acquire his services, are his former North London rivals Arsenal. According to several reports, they are looking to sign him in January to solve their attacking problems that they have experienced this campaign. They have only scored 12 league goals this season and are currently 15th in the table.
Other clubs that are reportedly interested, include French giants PSG and surprisingly West Ham United. There have been rumours that the Hammers want to sign him on loan, but whether Eriksen will choose to join them is a different question.
The 28-year-old scored 69 goals and produced 89 assists playing for Spurs. However has only managed to get four goals and three assists in 38 appearances for Inter. There is no denying his quality when Eriksen is playing well, and Arsenal will be hoping that he can change their fortunes around.
We hope you enjoyed the article 'January Transfer Window: 5 big moves that could happen.' Who do you think will sign for a different club in the January transfer window? Let us know!
Read more on football here: