Roger Federer: All Set for Wimbledon Finale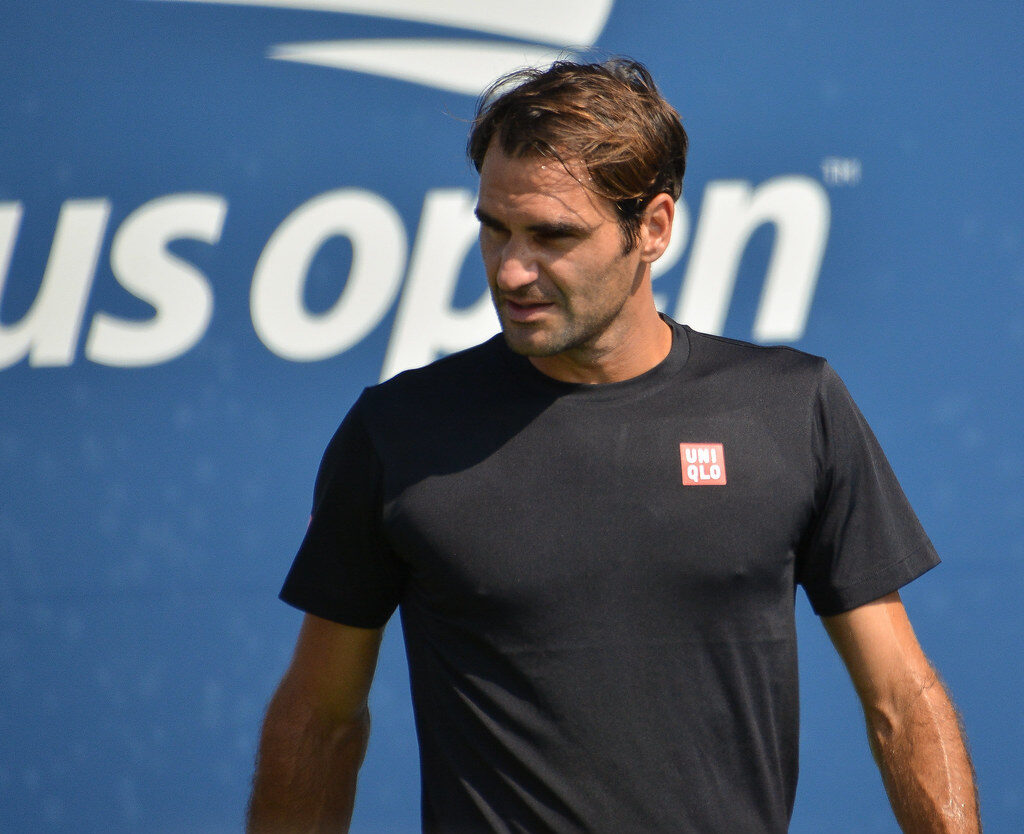 Roger Federer: All Set for Wimbledon Finale
As the clock ticks towards his 40th Birthday; the king prepares for one last hurrah.
Good-will afforded; Roger Federer will grace Wimbledon's manicured lawns (28 June – 11 July), for the final time.
The most graceful player of this, or any previous generation, seems set to bid farewell to competitive tennis, at the sports most revered event.
The Swiss-born icon will be competing in his 20th All-England Lawn Tennis Championship.
The former talented junior introduced himself to a Global audience, when defeating Wimbledon legend 'pistol' Pete Sampras, in a memorable five-set quarter-final, back in 2001.
Sporting success is often measured in hardware alone; and although suitably attired, Federer's attributes transcend mere on-court trinkets. Humility and empathy, have endeared him to a global audience, in-turn inspiring future generations to engage with the sport, in ever-increasing numbers.
Enjoy Roger Federer's Graceful, Poetic Tennis Game , there is still time .💙 pic.twitter.com/q2E0QBZHLj

— Dinora (@norinchi_df) March 22, 2021
Fittingly, Roger Federer's first Grand-Slam success arrived at London SW19, courtesy of a straight-sets Wimbledon Final triumph, over Australian counterpart Mark Philippoussis in 2003. And shortly thereafter, he began to establish a reputation as the games foremost player.
His on-court achievements are truly jaw-dropping, and too plentiful to recount. That said; in collecting three-from-four Grand-Slam Titles in 2004, 2006 and again in 2007, (Australian Open, US Open, Wimbledon), alongside contesting an incredible 18 out of 19 Major Finals between 2005 and 2010; he set a standard beyond comparison.
Federer would also complete a personal career Grand-Slam, when securing the French Open Title at Roland Garros in 2009.
In the intervening years; supremely talented peers Rafael Nadal, and Novak Djokovic, have incessantly tugged at Federer's coat-tails; threatening to wrest his robe asunder, in their quest to surpass his highness. (Indeed the former recently matched his tally of 20 Grand-Slam Titles).
However, atop the highest court in the land, sports enthusiasts will surely welcome the opportunity to witness the Swiss maestro once-more. And with beauty, dignity and grace hopefully King Roger shall reign supreme.
We hope you enjoyed this article 'Roger Federer: All Set for Wimbledon Finale'. Where does Roger Federer rank in the all time tennis greats? Let us know!
Read more on Tennis here: