Formula 1 – The Opening Weekend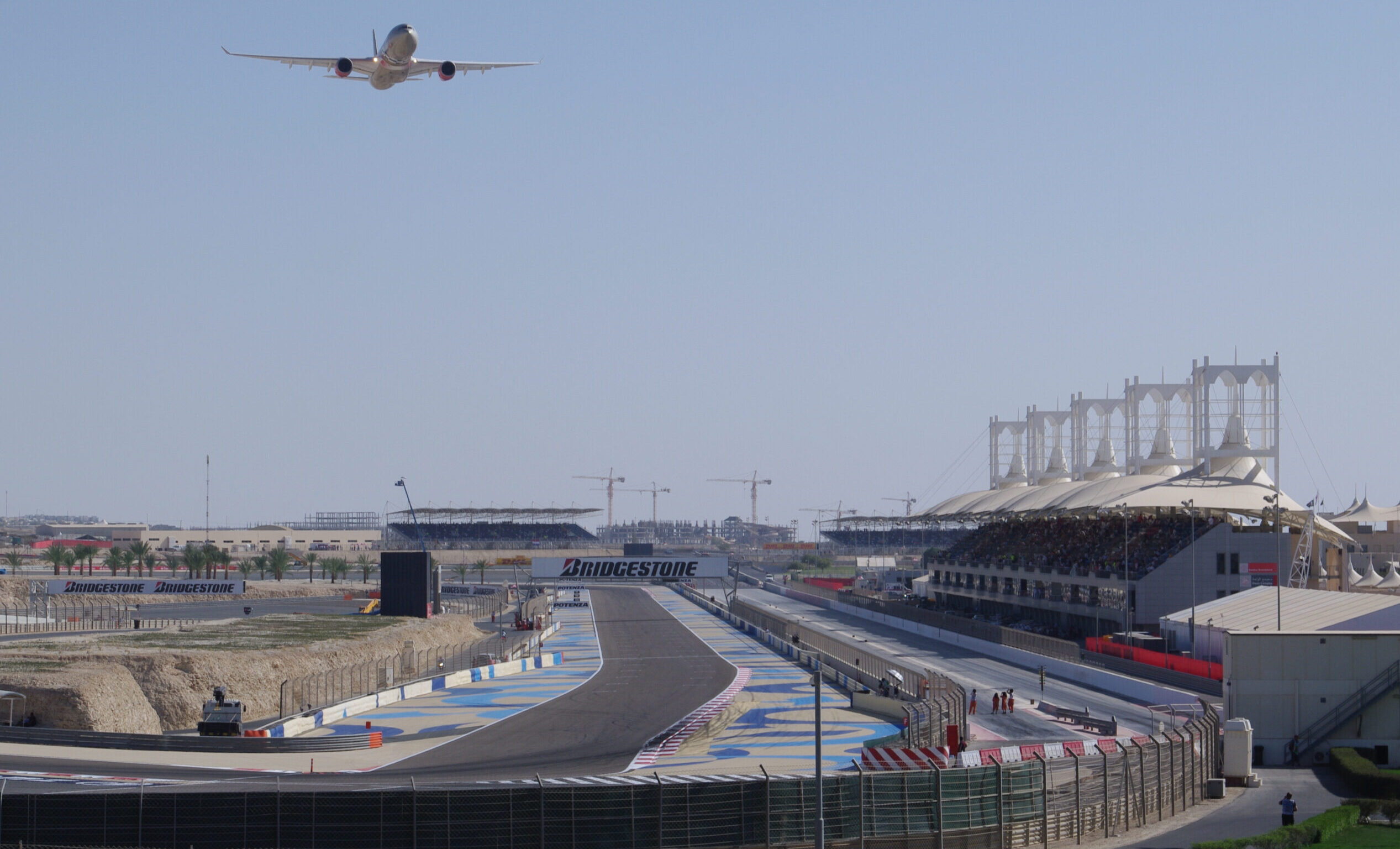 Formula 1 – The Opening Weekend
The F1 circus puts up its stand in Bahrain this weekend.
We have an enthralling Championship in-store with many exciting prospects left to be decided across this year's 23-race calendar. Bahrain is always a fantastic venue and it has offered some entertaining races since joining the calendar in 2004. Notable moments at the circuit include Bottas' first pole position, Leclerc's first pole and then heart-breaking surrender of victory and Fernando Alonso's debut win for the Scuderia back in 2010.
Emerging challengers
Red Bull looked very promising in testing last week. Max Verstappen topped the timesheets whilst Alpha Tauri recorded the second-fastest time with Yuki Tsunoda at the wheel. Now, obviously, it can be assumed that some of the bigger teams were 'sandbagging' to hide their true pace. Nevertheless, that result is likely to give the Honda-powered stable a boost going into this weekend.
Aston Martin Cognizant Formula 1 Team are the other likely challengers to Mercedes' Constructors Crown. Their team principal Otmar Szafnauer beliefs that the men in green should expect to be third fastest in the overall running this season. Vettel will be chomping at the bit with his new lease on life at the Lawrence Stroll backed outfit. We are expecting Sebastian to rediscover his panache and deliver form reminiscent of his 2017 and 2018 performances.
Ready for a showdown on Saturday?

Here's where you can catch the unmissable first qualifying session of 2021, around the world… 🤩🌍#BahrainGP 🇧🇭 #F1 pic.twitter.com/nTnd2UGxgO

— Formula 1 (@F1) March 26, 2021
History on the rise?
McLaren-Mercedes is another to keep an eye on this weekend. They are one of the few teams to remodel their chassis to house their new Mercedes power unit. McLaren finished 3rd in the Constructor's Championship last season with Renault power under the hood – so things are looking peachy for the Woking-based outfit.
Formula 1's most successful team have their work cut out in 2021. Ferrari was shambolic in 2020 and they need to ensure that this season is a massive improvement. Sainz and Leclerc promise a lot as they could be one of the best partnerships on the grid. Sainz wants to prove himself at a big team whilst Charles needs to announce himself as the outright leader and the man the Tifosi place their faith in. A better power unit and some decent strategic decisions will go a long way to improving last season's dismal showing.
Team dynamics
Each element needs to come together perfectly to deliver the performance expected in Formula 1. If one aspect within the team or car fails – their results suffer. Drivers and their working relationship with their teammate are no different. Mercedes have managed to develop a strong team hierarchy with Hamilton as the undisputed number leader and Bottas, the efficient wingman.
A far cry from their days with Rosberg and Hamilton battling it out for Championships. Many teams have changed their line-up in 2021 and getting the pair to work together will be the difference between massive points and massive squabbles. We have already mentioned Ferrari's predicament, and that it may be best to let the pair fight together, rather than backing one horse and flogging the other (See 2020 for further substantiation).
Perez has the potential to become the best number two on the grid whilst Norris and Ricciardo promise plenty of humour in the paddock – but can they deliver on the tarmac? McLaren was excellent with Sainz and Norris, can they repeat that with the chirpy Aussie and plucky Brit?
Time will tell.
Round 1 of 2021
Thus, bringing us to this weekend's predictions.
Bahrain has been a happy hunting ground for Mercedes and Ferrari in recent seasons. However, the Scarlet Red racing cars have been out of sorts in recent months, so we can rule them out of contention for a win or pole position this weekend.
Red Bull look decent. Verstappen was quickest in testing and Perez won the Sakhir GP hosted on an alternative layout at the backend of last season. It can be expected that the 'Bulls' will be challenging at the business-end on Sunday afternoon. Lewis Hamilton has won two of the last five hosted on this layout – but his form in the opening race of the season is not much to write home about. In fact, he has only won one of the last ten (2015 Australian Grand Prix).
Interestingly, Valtteri Bottas is looking to take a hat-trick of wins in the opening round of the season. The opening two practice sessions have added confusion to the entire situation as McLaren, Red Bull and Ferrari all look decent. But sticking to your guns is always best when predicting Formula 1 results. Max Verstappen will win the first race of the season. Second and Third will be battled out between Norris, Hamilton, Ricciardo, Sainz, Leclerc and Valtteri Bottas – that is as bold as it could be.
Additionally, Pole Position will go to Red Bull.
We fully expect this season to be one of transition and a levelling of the playing field. It is a massive shame that rule changes are coming in 2022 because we have seen how teams slowly start catching up when there is a stagnation in rule amendments. If 2021 comes anywhere near 2012 – then we are in for a fantastic season of Formula 1 racing.
We hope you enjoyed the article 'Formula 1 – The Opening Weekend.' What are your predictions for the opening weekend of the F1 season? Let us know!

Read more on F1 here: