F1: Baku back with a bang in 2021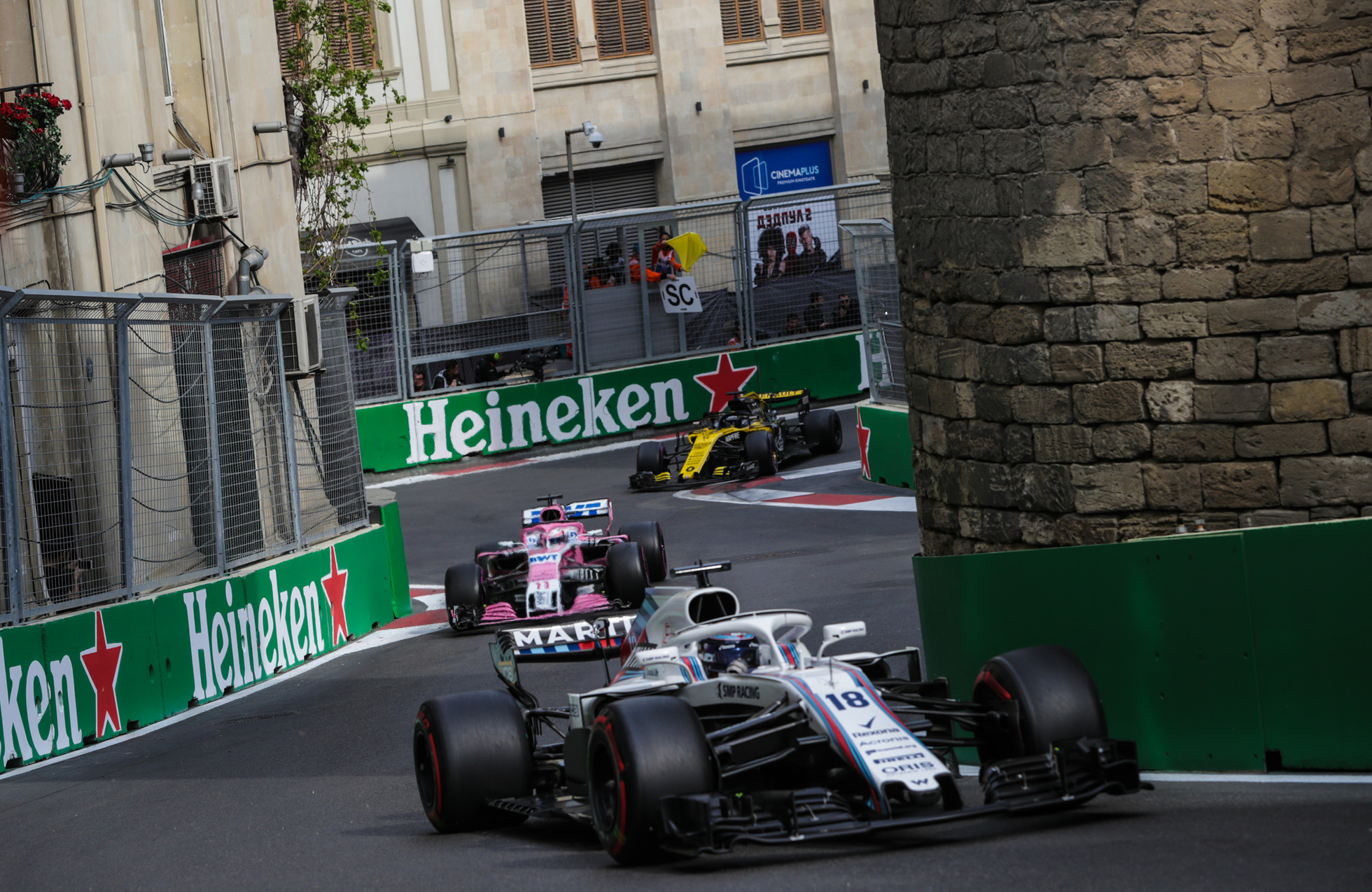 F1: Baku back with a bang in 2021 
Baku returns to the Formula One calendar for the 2021 Azerbaijan Grand Prix. It comes at an intriguing time in the Championship as the title race appears to have shifted in Red Bull's favour. Mercedes and Toto Wolff have had a relatively easy time of things in the past 18 months or so as Ferrari faded into insignificance whilst Red Bull laid the foundations for a challenge.
Max Verstappen has two wins in 2021, claiming 25 points in Baku will aid him as he gathers momentum. However, it would be naïve to expect Mercedes to take all this lying down. The Silver Arrows will look to deliver some form of fightback around the streets of Baku.
The 1 point gap between themselves and Red Bull will be motivation enough to push their limits this weekend. Alternatively, Sebastian Vettel appears to have finally found his feet at Aston Martin after a turbulent introduction. The German alongside his McLaren rivals will be keen to see what their Mercedes' power units will be capable of on the 2.22 km Baku start-finish straight.
Ferrari likely to drop back with McLaren likely to be strong
Conversely, the fortunes of Ferrari may be about to face a drastic change.
The Italians have produced a superb chassis on their SF21 this season. The Scarlet Red machine has all the characteristics to thrive on a true street circuit. Hence, the pace around the streets of Monaco. Unfortunately for the Tifosi, Baku is not your average street event.
Comprised of tight sections with monstrous straights. The 2021 Azerbaijan Grand Prix looks set to have a Mercedes or Honda powered winner. Naturally, constructor's championship leaders Mercedes and Red Bull will be outright favourites. But McLaren and Aston Martin will be strong contenders with Mercedes power under the hood. Additionally, Alpine will be another contender for good points at Baku.
Thus, Ferrari has their work cut out.
Despite their recent success it may be more realistic to see Leclerc and Sainz fighting for 4th to 8th in the race classification by the time the chequered flag is waved on Sunday.
Mercedes need to respond in Baku
Mercedes have absolutely obliterated all competition in Formula One since the inaugural hybrid season back in 2014. Few teams have come close to the Brackley based team with Williams showing promise in 2014 before a small bout of effort from Red Bull in 2015 and 2016. Then, of course, the true Vettel years at Ferrari.
Toto Wolff and his staff saw off every challenge with distinction. In truth, the most intense Championship battles during the latest era of engine rules have been the Rosberg vs Hamilton years which seems like an age ago now.
Nevertheless, Red Bull pose a true threat to the Silver Arrows' crown. Max Verstappen has shown massive development in his driving maturity in the past 18 months. The Dutchman is becoming a more polished article as the weeks pass by.
Mercedes will need to nail the strategy on the Black Sea as anything can happen in Baku. Safety cars, red flags and teammate collisions have all occurred during the circuits brief time on the Formula One calendar. Arguably their biggest saving grace is the strength of Valtteri Bottas around the streets of the former Soviet nation. The Finn had victory torn from his grasp in 2018 but redeemed himself in 2019.
Now, he comes off of the worst possible result for himself personally. Robbed of a good result in Monaco by a stubborn wheel nut, he will want to put that behind him this weekend.
Additionally, Mercedes have the qualities of Lewis Hamilton to rely on. The British driver has not won 7 World Championships by letting his rivals get the better of him in the pressure moments.
Baku loves a scrambled podium
Formula One supporters have become accustomed to a podium consisting of Bottas, Hamilton and Verstappen. The trio has shared the top three on more occasions than any other trio in the history of the sport. However, Baku is renowned for shuffling up the order.
This fact further emphasised by the four different winners in four visits to the Azerbaijan capital. Punctures and driver errors occur in abundance around the twisty and tight street circuit. The tyre allocation is the softest of Pirelli's range which follows suit with Monaco. Unfortunately, the Italian suppliers have failed to supply tyres which force a two-stop strategy.
Having said that, Safety Cars and Red Flags are realistic possibilities in Baku. Thus, drivers may look for unorthodox strategies to give themselves the edge. It was predicted for Monaco, so we feel that it should remain as a shout for this weekend. George Russell might find himself with a massive chance of scoring points – especially if the race is true to form in Azerbaijan.
Predictions for the weekend?
Ferrari will not deliver such a stellar weekend on the Black Sea. Baku's long straights will favour those with plenty of power. McLaren is likely to be the best of the rest as Red Bull and Mercedes lead the way. Ferrari might be closer to Alpine and Aston Martin. Veteran drivers Sebastian Vettel and Fernando Alonso will fancy their luck with a technically demanding circuit.
Verstappen will make it five winners in five years with Lewis chasing him closely. Sergio Perez will finish third with Lando Norris, Valtteri Bottas, Charles Leclerc, Daniel Ricciardo, Carlos Sainz, Sebastian Vettel and Fernando Alonso rounding out the top ten.
We hope you enjoyed the article 'F1: Baku back with a bang in 2021?' Who do you think will win the Azerbaijan Grand Prix? Let us know!
Read more on Formula 1 here: