What Happened to Andy Ruiz Jr?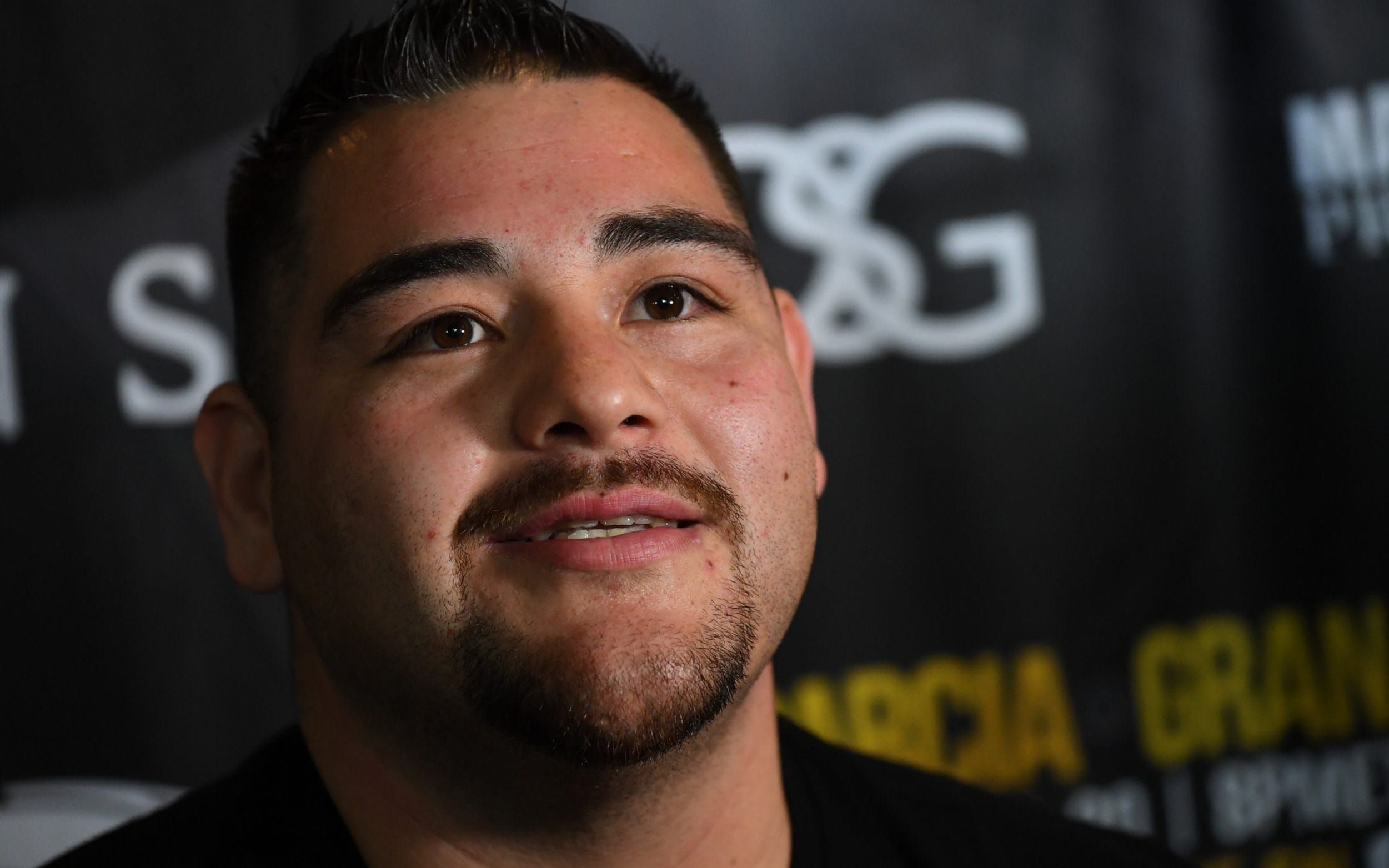 Andy Ruiz Jr has been missing in action since the Clash on the Dunes – but what's next for him?
What Happened to Andy Ruiz Jr?
On June 1st, 2019, Andy Ruiz Jr pulled off the biggest upset in boxing since Buster Douglas felled Mike Tyson 29 years ago by demolishing the undefeated champion, Anthony Joshua.
Taking the fight with limited time to prepare after Jarrell Miller failed a drugs test, Ruiz was given little hope. People laughed at his portly physique. Almost everyone expected the fight to be yet another uninspiring walkover for Joshua. That is, until boxing fans around the world bore witness to a scintillating third round.
Ruiz shook off a thunderous combination to strike AJ on the temple with a tight left hook, instantly concussing him. Smelling blood, Ruiz ruthlessly pummeled the champ, putting him on the canvas four times before referee Michael Griffin put a stop to the bout. Ruiz, along with the boxing world, were in a state of pure elation. It was the start of the championship reign for the unlikeliest of heroes.
A year ago today Andy Ruiz (+1300 ML) with a MONSTER upset over undefeated heavyweight champion Anthony Joshua
pic.twitter.com/vYFO4DepVr

— Barstool Bets (@barstoolbets) June 1, 2020
What could've been.
The boxing world was consequently flipped upside down. People were captivated by the chubby little brawler, his unassuming appearance contrasted by his furious fighting style. In one fight, he had become an overnight sensation.
People anticipated a rematch, with many expecting a similar contest. It made sense – Joshua's large frame meant he often struggled against smaller, aggressive fighters. He had put in an unconvincing display against Carlos Takam and his ability to box primarily on the outside was unproven. The boxing world was ready to get behind the destroyer… until the rematch began.
Anthony Joshua beats Andy Ruiz in world heavyweight boxing rematch.

Congratulations Anthony Joshua.#ProudlyNigerian #JoshuaRuiz #JoshuaRuizJr2 #RuizJoshua2 pic.twitter.com/U1TlfJATef

— Nigerians in Diaspora Commission (@nidcom_gov) December 7, 2019
A reign over almost as soon as it began
It quickly became very evident that Ruiz had, to paraphrase Marvin Hagler, been enjoying his silk pyjamas too much (as well as Snickers bars). AJ danced around the noticeably fatter newly crowned champion gracefully, repeatedly tagging him with jabs and straights. In response, Ruiz could only plod after him with all the speed and urgency of a grazing dairy cow. As the 12th round drew to a close, Ruiz desperately yelled "fight me!" at his much more cerebral adversary in a vain attempt to goad him into the same mistake he made in the first fight. It did not happen. The dream was shattered.
The same people who had lavished the first Mexican World Heavyweight Champion with praise were now covering him in ridicule. He'd achieved every boxing fan's dream – become heavyweight champion of the world – and thrown it away in favour of crisps and chocolate. The people he'd inspired were disheartened. The people he'd impressed were disappointed. In the blink of an eye, the fanbase of Andy Ruiz had all but disappeared.
Worse still, Ruiz almost seemed content with this. There was no battle cry from the Ruiz camp to rise back to the top. He hasn't fought since losing the titles and has shown no signs of securing another high-profile match. Attempts by Dillian Whyte to draw him into what would be a riveting clash have fallen on deaf ears. It almost seems as if he's fallen out of love with the sport entirely. He currently seems set to follow the path of the aforementioned Buster Douglas, but it doesn't have to be so.
What can Ruiz do to reclaim his spot at the top?
First, he needs to trim the fat, literally. While a physique only tells you so much about a fighter's fitness (look at how the chiseled Frank Bruno used to tire) he was obscenely overweight for the fight in Saudi Arabia. He's never going to be dancing around the ring like a prime Muhammed Ali, but the ability to see his own toes again wouldn't do him any harm.
Make no mistake, Ruiz is a talented guy. He's been boxing since his adolescence; he knows what he's doing in the ring. But it wouldn't hurt to try adding some new dimensions to his game if possible. He is simply too easy to outpoint for opponents who have a reach advantage over him. Don't let his win over Dimitrenko fool you, he may have been 6ft 7, but he was also 36 years old and beyond faded. John Fury said it best: "He's got the fastest hands in the division, but the slowest feet." Watching and waiting for his opponents to wander into short range won't work against elite-tier opposition.
This is disrespectful from Ruiz after Whyte's defeat to Povetkin 👎🏻https://t.co/vr9ck9e0Lb

— talkSPORT (@talkSPORT) August 23, 2020
So who could he realistically fight next?
Given his inactivity, it's very unlikely he'll be getting a world title shot any time soon. He's also limited to domestic clashes due to COVID-19. He doesn't have many big names on his resume besides Anthony Joshua, so fighting Luis Ortiz would make sense from his perspective. However, the wily southpaw may be too clever for him. The last thing Ruiz needs right now is another embarrassing loss.
How about Charles Martin? It's a step down for sure, but most fans will remember him from his infamous bout against Joshua and is a former world champion. He picked up an impressive KO victory over Gerald Washington earlier this year. He isn't to be overlooked, but it's unlikely he'd be fast or perceptive enough to avoid a Ruiz onslaught.
Ruiz Jr's next move?

Mahmoud Charr set to open negotiations with Andy Ruiz Jr about a potential WBA 'regular' heavyweight title fight.

— Sky Sports Boxing (@SkySportsBoxing) August 5, 2020
Finally, there's a fight people have been musing on for over a year – Deontay Wilder. Ruiz may have an iron chin, but would he be able to withstand the blistering power of the Bronze Bomber? Conversely, how would Wilder deal with Ruiz's aggressive, front foot tactics? It's an incredibly intriguing matchup on paper, but with Wilder coming towards the twilight of his career and following an incredibly damaging loss to Tyson Fury, it's highly doubtful he'd take a difficult bout like this with no titles on the line. If it could be made into a #1 contender match then possibly, but as of now this potentially fascinating fight does not look to be on the cards.
Ruiz's reputation has taken a tremendous hit over the past eight months. He only has himself to blame for this, but likewise he's the only person who can drag him out of the doldrums. He's expected to fight fellow Mexican American Chris Arreola in what should be a fun slugfest, but it's imperative that he wins it and looks good in doing so. A focused Andy Ruiz Jr would be great for the heavyweight division, the fans and most importantly, himself.
We hope you enjoyed this article 'What Happened to Andy Ruiz Jr?'. What do you think is next for Andy Ruiz Jr? Let us know!
Read more on boxing here: