Vasyl Lomachenko vs Teofimo Lopez Preview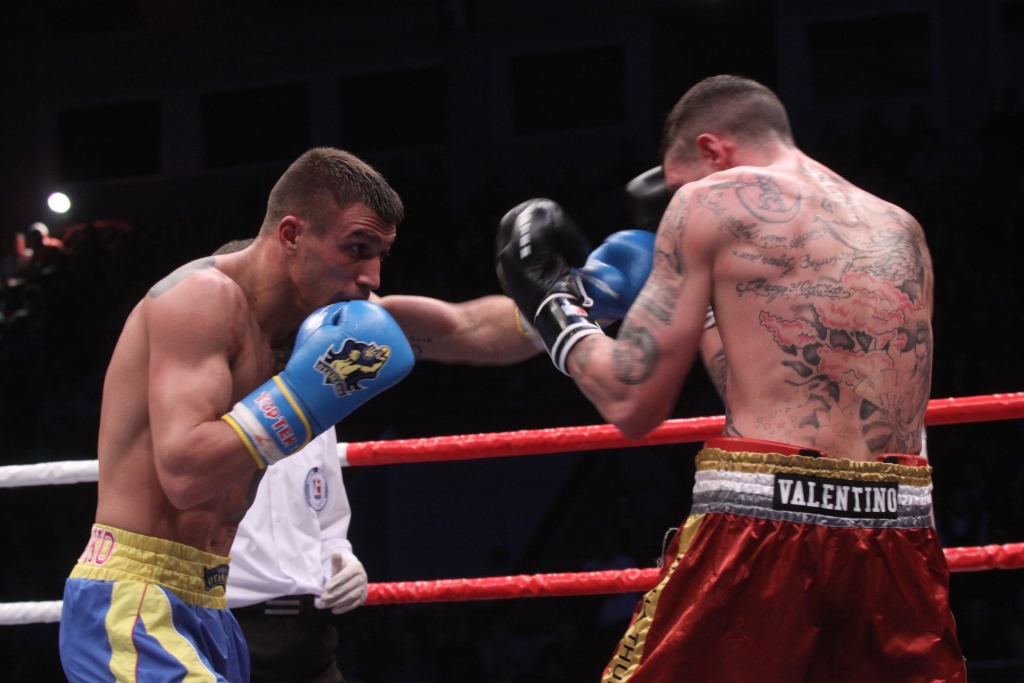 Amidst the chaos caused by COVID-19, we have seen one of the most intriguing matchups in recent memory come to fruition. The boxing world waits with bated breath as the arguable pound-for-pound number one Vasyl Lomachenko squares off against the ridiculously talented rising star Teofimo Lopez on the 17th of October.
The fight will take place at the MGM Grand Conference Centre and is for all the belts, if you ignore the WBA's embarrassing behind-the-scenes antics. It's a shame a bout of this calibre won't be witnessed by a live crowd, but it occurring at all is a fantastic proposition.
2020 has been a tough year for boxing, but credit must go to promoters for making the best of what they currently have. We've seen some great fights, like Ted Cheeseman vs Sam Eggington and Terri Harper vs Natasha Jonas, but this may be the cream of the crop.
It is rare to see an undefeated rising superstar put their record on the line in such a fashion. Likewise, it is also uncommon for an established household name to accept such a dangerous proposition. It's refreshing, surprising and most of all, exciting.
Vasyl Lomachenko
Many consider Lomachenko to be the best boxer on the planet. His footwork, combinations and reflexes are all second to none. His amateur career is legendary, winning consecutive gold medals in both the Olympics and the AIBA World Championships.
In the pros, he debuted with a victory before astoundingly falling to Orlando Salido in controversial fashion. The word "controversial" is not strong enough to describe that fight. It's not often you see an overweight fighter throwing combinations at a man's testicles without any sort of repercussions. If any defeat in boxing has ever deserved an asterisk, it's that one. Do not be fooled by it.
Loma has has since picked up victories within the distance over Jorge Linares, Anthony Crolla and most notably, Guillermo Rigondeaux. He showed his power against Crolla with a right hook to the temple, while his heart and cerebral thinking were on display against Linares. Both were left in a heap on the canvas.
Last time out, he battled Hull's Luke Campbell in an epic encounter, where he won a unanimous decision. The underrated Coolhand showed he was not to be underestimated, putting in a spirited display. Against the freakish technical ability of Lomachenko however, he was simply outmatched.
If the Ukranian has a weakness, it's that he can be greedy with his combinations. Against Linares, he threw one too many punches and walked straight onto a backhand that left him on the floor. Being the warrior that he is, he got up and crumpled Linares with a body shot four rounds later.
No boxer can claim to be impervious to lapses of concentration. However, Loma will need to be careful to avoid this against Lopez. Lopez's strength is not to be taken lightly; especially with how he dispatched Richard Commey.
Teofimo Lopez
Teofimo Lopez is one of the brightest rising talents in the lightweight division. His reactions and timing are inhumanly impressive. This, coupled with his relatively large size and devastating power make him a formidable opponent for anyone at 135lbs.
At 23 years old, Lopez should still be a green fighter in theory, but he's yet to truly challenged by anyone he's faced. Masayoshi Nakatani and Richard Commey are good fighters (the latter being a former world champ), but they posed little threat to El Brooklyn.
Lopez and his father have been causing quite the stir in the last couple of years. He's been training his son since he was six years old and has all the confidence in the world in him. Against a boxer as renowned as Lomachenko, this sheer belief could prove to be vital. He showed no fear against Commey, however Loma is a completely different beast.
His longer reach could be significant, especially in an orthodox vs southpaw scenario where the boxer with the more effective lead hand tends to dominate. Loma will find a way around this though – his impeccable footwork will keep him off the centre line and away from Lopez's power punches.
To beat Lomachenko, Lopez will have to keep the pressure on consistently throughout the fight and throw more combinations than he usually does. If he allows Loma to dictate the tempo, the fight will rapidly slip away from him. It is unlikely he will be stopped in any fashion, though. Loma isn't known for his power, though it is present within him and should be respected regardless. To see what I'm talking about, look at what he did to Crolla. Terrifying stuff.
The Verdict
The safest prediction to make for this bout is a Lomachenko unanimous decision. In theory, he should put his superior ring IQ to good use throughout the contest, whilst remaining conservative to invite as few opportunities for Lopez to counterpunch as possible. However, it's very difficult to ignore Lopez's crushing power in tandem with his larger frame.
Loma can diminish Lopez's power with crafty body shots, but any mistakes whilst going downstairs will leave him wide open. Given Lopez's adroit timing and speed, this could be crucial.
Despite this, I will put my faith in Lomachenko to be too smart for the younger fighter. My official prediction is Vasyl Lomachenko by a narrow unanimous decision. Although, I would not be shocked to see him hurt at some point.
Boxing's most talented prospects have all too often been steered away from one another in the last few years. Credit must go to both parties for making this happen. It's great to see that behind the politicking and purse disputes, there are some who are just willing to make the best matches and entertain the fans. One prediction I feel safe in making is this – it'll be a cracker.
We hope you enjoyed this article 'Vasyl Lomachenko vs Teofimo Lopez Preview'. Who do you think will win this tantalising match-up? Let us know!
Read more on boxing here: